Previously, projectors were uninteresting fixtures fixed to office ceilings. With the development of projectors, you now have more flexibility and portability in terms of where and when you can view a movie or conduct a presentation. I recently tried a little portable projector made by Viewsonic called the M1+G2 that is excellent for watching web series and movies and is also easy to carry.
The M1+ G2 Ultra-Portable LED Projector from ViewSonic, a business known for its extensive line of displays and projectors, was recently introduced in India, expanding the firm's portable projector product line. The little projector has a number of features that set it apart from other portable projectors. Additionally, ViewSonic has provided us with one review device so we may experiment with the M1+ G2 Ultra-Portable LED Projector and write a thorough evaluation.
Our Verdict
Although it isn't the greatest ultra-portable projector on the market, the ViewSonic M1+ G2 is certainly not the worst. Despite being one of the most attractive-looking projectors, something is still lacking.
Pros
Its a projector with Netflix
Excellent design
Cons
Runs Aptoid TV which makes user experience janky
Would love to see a longer battery life
Get an Immediate Inquiry Regarding the Product You Are Interested In.
Highlights
Smart Wi-Fi & Bluetooth connectivity
360° Smart stand that allows for ceiling projection
Integrated stereo Harman Kardon speakers
Cinema SuperColor+™ Technology with 125% Rec.709
Advanced LED light source with a 30,000-hour lifespan
Up to 6 hours of battery life
What's in the box?
Power Cord, VGA Cable, Remote Control and QSG
Price and Availability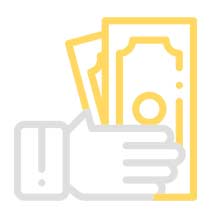 The Viewsonic M1+ G2 is available for just under ₹68,000.00. You can get more detailed information about the Viewsonic M1+ G2 price in India and availability by consulting us.
---
Design
The Viewsonic M1+ G2 portable projector has excellent usability, which I appreciate. I adore how the lens cover can be used to hang the projector and serve as a stand. The projector will come on automatically when the lens cover on the smart stand is removed, allowing for a complete 360-degree configuration.
The M1+ G2 is incredibly portable and weighs less than 1 kg, so you can absolutely take it with you wherever you go. You can use it for work, travel, or even to set up a movie night with your pals in the outside air. In either case, carrying the projector around won't be a burden.
In addition to the smart stand, the projector now has speakers built into the body of the device rather than at the back. Dual Harmon Kardon speakers on the M1+ G2 provide a dynamic treble, a balancing midrange, and a powerful bass for an immersive experience whether you're watching a movie, listening to music videos, or attending a live performance.
Picture Quality
The overall picture quality of the Viewsonic M1+ is excellent. The beamer can project images with a resolution of up to 1080p, but it can also clearly display 720p and standard definition. The M1+ is capable enough to replace your primary device if you frequently watch YouTube, where 1080p is undoubtedly the most popular video quality setting.
With movies, the projector also performs nicely. One instance we looked at is The Lego Movie 2, which has a vibrant, eye-catching, and quick-moving visual aesthetic. Even the busiest scenes were rendered quickly and without too much blurring or deterioration in overall quality by the M1+.
Want to Know How to Choose the Perfect Solution for Your Audio System?
Specifications
| | |
| --- | --- |
| Brand : | Viewsonic |
| Model : | M1+_G2 |
| Resolution : | 854×480 |
| Brightness : | 300 (LED Lumens) |
| Contrast Ratio with SuperEco mode : | 120000:1 |
| Display Color : | 1.07 Billion Colors |
| Dimensions : | 151x126x40mm |
| Net Weight : | 0.7kg |
Get an Immediate Inquiry Regarding the Product You Are Interested In.
Conclusion
The M1+ G2 portable projector is a fantastic idea in theory, but it doesn't really work out in practise. Although it is portable in the truest sense of the word, a poor user experience hinders portability. By deciding on Aptoide TV, ViewSonic forced consumers to use extra hardware, which made the portability aspect more difficult.
It is unfortunate that such an excellent piece of hardware has been compromised by the user experience, especially considering that it has the capacity to give users memorable experiences.