Browse the Best Speakers,
Home Theatre & Sound Systems
To save you the trouble, we have researched in depth-and evaluated the best speaker brands on the market. Search for reviews and compare prices on Bluetooth/WiFi speakers, sound bars, and home theater systems! Read our home technology-related in-depth guide to learn more.
Our Review and Rating Process
We want to be honest and transparent with our readers, so here are some insights into our home theater AV receiver, subwoofer, speaker, and sound bar review process.
Over the course of testing hundreds of different best home theater systems, we've developed a system that allows us to understand all of the products from the inside out so that you, by proxy, can too. Below are some of the things we look for.
Why Trust Us?
Research
We analyze and compare home theater products to determine their efficacy, benefits and preferability.
Collect
Our team of researchers sends you the information we have collected.
Reviews
After we research and collect the information, we review the article to ensure its accuracy.
Top Brands We Review
We review the best home theater systems, Bluetooth speakers, soundbars and various other products on the market. Our team of expert reviewers objectively test a wide range of home theater products and accessories across the best speaker brands. Whether it's a well-known brand or a new company, if it's out there, we're reviewing it for you.
See how some of your favorite speaker brands rank in our rigorous, unbiased reviews! Click any of the above brands to go straight to the reviews. If you have a specific question about a brand, leave us a comment or shoot us an email!
Our Best Picks
BY Audio Guru Staff
BY Audio Guru Staff
BY Audio Guru Staff
Looking for more?
Browse our list of best articles on speakers, sound bars, home theater systems original content, including expert recommended products, guides, and Audio Guru research.
Latest in Home Technology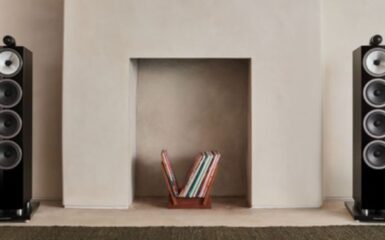 Upgrades to a well-known speaker frequently entail features that are hidden from plain sight. The 1" Decoupled Carbon Dome tweeter in a top-mounted, solid-body chassis, which was formerly reserved for the brand's top-of-the-line flagship floor-stander, the 702 is now found in the Bowers & Wilkins B&W 703 S3. For this b&w speakers, incre...
By AudioGuru Staff
Audio Video Solutions
We offer specialized, highly customized solutions for homes and offices at PAN India. Get all the quality Audio or Video Sales, Home Theater Installation, Media Room Design & Home Automation Systems, and services from the professionals at Audio Guru.
Commercial Solutions
No matter what the nature of your business is, our audio and video solutions will provide the most ambient quality sound to enrich the atmosphere. We can provide a restaurant or bar with optimal sound and video to entertain customers or offer a store or office pleasant backdrop audio to help motivate employees. With sound systems and speaker quality which blow away the competition, Audio Guru is your best option when it comes to commercial entertainment solutions.
Learn More
Residential Solutions
If having a high quality home entertainment system is important to you, the offerings at Audio Guru will almost certainly help you set up your own personal sound system, home theater, and top quality speakers for everyday use. We will provide you with all of the assistance you need to build a family-friendly, easy to use system for the best quality sound and entertainment.
Learn More
Testimonials/Latest Review
I've always been a huge audiophile, which is why I decided to buy a speaker from AudioGuru. AudioGuru truly explains everything you need to know about speakers and home theatre, including how they function and which speaker options are available.
By Ashutosh P. (Pune, India)
We're here to help
Contact one of our experts with questions, suggestions for how we can make
your experience better, or just to chat!