The BenQ W2700 is portable and adaptable enough to store in the cabinet and pull out for movie night or a gaming console session thanks to its short throw lens, built-in speakers, and relatively tiny footprint. Whereas HDR and 4K were previously only available on expensive projectors, these cutting-edge technologies are now available for less than $1000. One such 4K HDR projector is the BenQ W2700, which is part of the company's CinePrime Series products. BenQ claims that the pictures created by its CinematicColor technology more accurately match the colours intended by the film's director and that it satisfies the DCI-P3 colour standard used by the US movie industry.
Two HDMI inputs—both of which are compatible with HDCP 2.2 and version 2.0b—along with a 12V trigger for synchronizing to an electric screen, an RS-232 serial control port, a USB 3.0 media reader, and a USB power socket are included on the rear connections panel. You may easily connect an HDMI streaming stick to one of the HDMI inputs thanks to the latter's provision.
The 2 x 5W integrated stereo sound system, which features CinemaMaster Audio+ DSP processing, is sandwiched between these rear connectors. This is OK for sporadic, spontaneous use, but it won't last long among home theatre lovers. Additionally, there are 3.5mm stereo analogue outputs and digital optical audio outputs.
Our Verdict
The most fun and convincing 4K HDR images are delivered by the BenQ W2700, which can also effortlessly adjust to a variety of various content and room settings. It is just extraordinary.
Pros
Excellent photo quality with 4K HDR support
Support for DCI-P3 and HDR10
Decent design
Highlights
It is suitable for a whole living area thanks to its fake aluminium fascia, offset 10-element lens array and small white cabinet.
The 2 x 5W integrated stereo sound system, which features CinemaMaster Audio+ DSP processing, is sandwiched between these rear connectors.
The W2700 is a short-throw device that uses a 1.3x zoom and requires three to 3.5 meters for a 120-inch display.
A 145W UHP lamp is used as the source of light, and BenQ claims that its patented algorithms maximize colour fidelity.
Peak brightness is said to be 2,000 Lumens, which is standard for the cost-effective DLP model.
When choosing inputs, the projector displays huge button visuals, while the primary interface is a more conventional tabbed box.
What's in the box?
Projector, remote control and batteries, a power cable, a CD-ROM (the user manual), a quick start guide, and a factory calibration report.
Price and Availability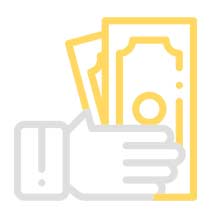 The BenQ W2700 is available for just under ₹2,10,000.00. You can get more detailed information about the BenQ W2700 current price and availability by consulting us.
---
Design
The comparatively short throw specs of the W2700 expand those positioning choices. The throw ratio of the ten-element, 1.3x zoom lens ranges from 1.13 to 1.47. The projector may therefore be positioned anywhere between 3 and 3.96 meters from the screen for a 120-inch display. Simple adjustments to the three adjustable feet and a turn of the manual focus and zoom settings on the lens are all that is needed to have it set up and working for us. There is a manual lens shift wheel that can change the image height by 10%, but that is not what we require.
Picture Quality
Although this projector doesn't exactly have the 3840 x 2160 micro-mirrors on its DLP chip as you might anticipate, picture detail is typically decent, which is amazing. Instead, it essentially quadruples the number of pixels generated by its 0.47in chip using Texas Instruments' lens shifting DLP XPR technology, using just 1920 x 1080 micro-mirrors. To display a complete 4K, 8.3 million distinct pixels to the viewer for each frame of video, the chip is flashed at a rate of 240Hz (four times the usual amount) each time in a different spot.
Want to Know How to Choose the Perfect Solution for Your Audio System?
Specifications
| | |
| --- | --- |
| Brand : | BenQ |
| Model : | W2700 |
| Dimensions : | 380 x 127 x 263 mm |
| Net Weight : | 4.2 kg |
| Contrast Ratio : | 30,000:1 |
| Brightness (ANSI lumens) : | 2000 |
| Resolution : | 4K UHD (3840×2160) |
| Power Supply : | AC 100 to 240 V, 50/60 Hz |
Conclusion
Overall, the BenQ W2700 projector has amazing picture quality for the price, and it would take some serious digging to discover any flaws. Its visual clarity is just outstanding, and it is versatile and well-made. Even HDR works nicely with it, which is impressive for a projector of any kind. Simply said, the BenQ W2700 is the ideal option if you want to create a home theatre with a screen that is bigger than what the TV industry can provide. It's a Best Buy recommendation from experts.