While the DHT-S716H does not offer 3D audio, it does include a distinct standout feature: HEOS, Denon's high-resolution multi-room audio platform. The DHT-HEOS S716H's compatibility allows you to play music or TV audio on other Denon HEOS-enabled speakers in your home.
You may also simply update the audio on the DHT-S716H to 3.1- or 5.1-channel sound by connecting it to other HEOS speakers, such as the DSW-1H subwoofer and/or (for example) a pair of HEOS 3 wireless bookshelf speakers. While the DHT-HEOS S716H's compatibility gives you a lot of options, the HEOS speakers themselves aren't inexpensive. Denon provided no DSW-1H or other wireless surround speakers for this evaluation.
Our Verdict
The sound bar's built-in subwoofer gives it a strong low-end, and the surround sound emulation creates a more immersive listening experience. It's also wireless, which makes it a great choice for apartments or small living rooms. The Denon DHT-S716 is a great choice and a good investment.
Pros
Rich, detailed, and surprisingly deep sound
HEOS high-res multi-room audio support
Four HDMI inputs rather than the usual one or two
Cons
HEOS mobile app can be confusing
Get an Immediate Inquiry Regarding the Product You Are Interested In.
Highlights
The S716's sound quality is its biggest selling point.
It has a strong bass response, and the built-in surround sound emulation creates a more immersive listening experience.
The sound bar is also very easy to set up and use. It has Bluetooth and Wi-Fi capability built in, and it's compatible with almost any TV remote.
With nine drivers placed in trios for left, centre, and right channels and a virtual surround mode to provide the idea of extra speakers around the room.
Upgrade your TV sound Elevated home theatre audio HDMI and 4K Ultra HD compatibility
Slim Design Sound bar, Exceptional Denon sound design Works with Amazon Alexa Bluetooth streaming
Stream your favourite music Supports all popular audio formats Optional wireless 5.1 expansion
Universal compatibility and simplicity Engineered with a more than 100-year Denon legacy in audio excellence
What's in the box?
Denon DHT-S716 Sound bar comes with an HDMI cable, a power cable, a remote control, and a quick start instructions.
Price and Availability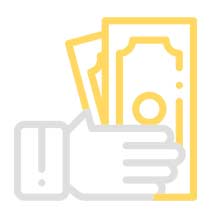 The Denon DHT-S716 is available for just under 112,900. You can get more detailed information about the Denon DHT-S716's current price and availability by consulting us.
Design
Denon DHT-S716 has a sleek, stylish design that will look great in any home theater. The sound bar is 37 inches long, 2.5 inches wide, and 3.25 inches high. The S716 also has a built-in subwoofer, which adds extra bass response. There are also optical and coaxial audio jacks so you can attach a set-top box or games console to the bar.
Sound Quality
The presence of Spotify is a given, but the HEOS also fetches all formats around (including lossless audio formats like FLAC and WAV in quality up to 24-bits/192kHz) from Deezer, Amazon Music, Tidal, Soundcloud, Napster, and web radio via Tune IN. It seems so, because the HEOS Bar also deals in Dolby TrueHD (but not Dolby Atmos) and DTS-HD Master Audio. The Denon DHT-S716 has a strong bass response and a clear, crisp high-end. The built-in surround sound emulation creates a more immersive listening experience.
Contact us now if you'd like to learn more about the product.
Specifications
| | |
| --- | --- |
| Brand : | Denon |
| Model : | Denon DHT-S716 |
| Power : | 180 watts |
| Bluetooth : | Yes |
| Weight : | 4.75 Kg |
| Dimensions : | 43.4 x 2.9 x 5.9 inches |
FAQ's
How do I connect my Bluetooth to my Denon sound bar?
connecting to more Bluetooth devices
Press to start the device's power.
To change the input source to "Bluetooth," press.
On your Bluetooth device, turn on the Bluetooth settings.
Press and hold.
From the list of devices shown on the Bluetooth device's screen, choose "Denon DHT S716" (Default).
How do I connect my Denon sound bar to my TV?
You may enjoy audio from both your set-top box and the TV by simply connecting the DHT-S716 to your TV with the included HDMI connection. Both optical and coaxial digital audio inputs are offered, allowing you to connect the DHT-S716 to TVs without ARC using one of the two available digital audio connections.
How do you connect a sound bar to a TV without HDMI?
Plug the coaxial cable into the input of the TV and the output of the VCR or DVD player to establish a connection. After that, join the sound bar to the audio output, which is often an RCA jack. Coaxial and RCA inputs are most likely available on the DVD or VCR.
Want to Know How to Choose the Perfect Solution for Your Audio System?
Conclusions
The few limitations, such as the lack of Dolby Atmos and DTS: X, the plastic remote control, and the crowded interface, are manageable, but everyone must balance them for himself. In any event, you can rest assured that this Denon set is of high quality. This Denon set exceeds expectations, but you'll have to dig deep inside the pouch to find it. Therefore, if you are looking for a sound bar that will enhance the audio experience of your TV, the Denon DHT-S716 HEOS Sound bar is the perfect choice. It has a sleek and modern design that will fit perfectly underneath any TV. With a frequency range of 32 to 100 kHz, you can expect a crisp, clear sound. The Denon DHT-S716 HEOS Sound bar is a great choice if you are looking for a modern sound bar that will enhance your audio experience.