The XGIMI Horizon is distinct from other portable projectors, which give up resolution and brightness to reduce their size. In favour of a bigger body, stronger speakers, and more brightness, this model forgoes the battery.
The end result is a projector that sits between conventional home theatre equipment and portable ones. This is a really good all-in-one movie package with respectable picture quality and strong speakers, but the absence of Netflix and a few other applications is a little surprising. It uses Android TV, which offers a slick user interface and access to a wide range of apps.
Our Verdict
The battery-free XGIMI Horizon is convenient to move around your house or bring along on an odd trip since it neatly straddles the line between portable projectors and home theatre systems. The XGIMI Horizon is a convenient home theatre in a box thanks to its good audio quality, which includes support for HDR.
Pros
Quality HD picture with HDR
Loud and powerful speakers
Android TV is smooth to use
Great price
Cons
No native Netflix support
Highlights
Horizon Fire TV by XGIMI Keystone correction and automated focus are features of this projector.
The projector will automatically set up the screen so that you receive a square, sharp image when you place it where you want it.
Since there is no lens shift, using a tripod to raise the Horizon to the proper level can help you eliminate the need for keystone correction.
Controls for images are simple.
In addition to profiles for popular material (games, sports, and movies), there is also a Custom mode.
The Horizon has a fast enough CPU to deliver a fluid user interface, and the remote control works as you would expect.
It's also feasible to set up the entire projector using your phone, and you have access to the official Google Play Store rather than a third-party version.
What's in the box?
The power brick, power cable, and remote, Handbook Manual
Price and Availability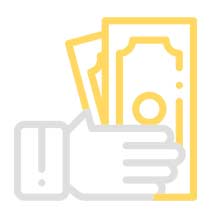 The XGIMI Horizon is available for just under ₹1,69,000.00. You can get more detailed information about the XGIMI Horizon current price and availability by consulting us.
---
Design
The XGIMI Horizon is fairly small by home theatre projector standards, measuring 208 x 218 x 136mm, although it is bigger than the company's portable projectors, including the XGIMI Halo. Its 2.9kg weight makes it light enough to move around your home or transfer in a car, but a tad heavy for regular travel. Since the projector doesn't come with a built-in stand, you'll either need to hold it up to obtain the appropriate angle or use the thread mount on the bottom to secure it to a tripod. The latter is a fantastic choice since it gives you a simple method for moving and positioning the projector.
The built-in speakers' volume controls are located on top next to the power buttons. Use the Bluetooth remote control if you want to accomplish anything more difficult. It is a responsive, sleek gadget that provides all the features you want with the fewest possible buttons.
Picture Quality
Without a doubt, XGIMI Horizon provides clear and vibrant viewing quality. Analyzing the corners is one of the greatest techniques to see if the projector produces decent picture quality. Inconsistencies can be seen if the corner has too much fading or is colourless. In such a situation, XGIMI Horizon provided a consistent picture quality with vibrant colours and true blacks across all angles. Its max brightness of 2200 lumens and compatibility with HDR 10 and HLG codecs make all of this feasible. Additionally, the 4096 x 2160 maximum resolution at a 60 Hz refresh rate is supported by the XGIMI Horizon. 25,000-hour bulb life is advertised by the maker, along with a one-year warranty.
Want to Know How to Choose the Perfect Solution for Your Audio System?
Specifications
| | |
| --- | --- |
| Brand : | XGIMI |
| Model : | Horizon |
| Dimensions : | 8.2 x 8.6 x 5.4 inches |
| Weight : | 6.4 lbs |
| Brightness : | 2,200 ANSI Lumens |
| Resolution : | 1920 x 1080 |
| Engine Type : | DLP |
| Maximum Resolution : | 4096 x 2160 at 60Hz; Full HD 3D |
Conclusion
The XGIMI Horizon is a fun projector that you can move about the house or carry with you effortlessly since it has some of the capabilities of a portable projector and the size and light performance of a home cinema projector.
Smaller, battery-operated portable projectors are excellent travel companions if you require something you can fit in a suitcase. For those searching for a more permanent installation, higher-end home cinema projectors are available.
Choose the more costly XGIMI Horizon Pro if you want true 4K. Having said that, the XGMI Horizon does the majority of things correctly for the price. It's a reasonably priced alternative if you want a projector that you'll largely use at home but that you can also move about the house or set in the garden.