The Q Acoustics Q Active 400 is the latest model to join the company's existing Q Active 200 bookshelf model in the company's series of self-contained wireless active speaker systems. The Q Active Hub is used to wirelessly link a pair of active speakers that form the foundation of the two-channel system. There are two versions of this: one that works with Amazon Alexa and the other that is compatible with Chromecast-equipped devices that support the Google Assistant.
The Q Active 400 is an all-in-one system speaker that can be used with any system TV, music streaming device, smartphone, laptop, or even record player. While viewing movies and listening to music, you can hear a clear voice and sound because to the excellent sound quality. It contains two 4.5-inch rear-firing subwoofers, one of which is located at the top of the cabinet and the other at the bottom. You will discover more about the Q Acoustics Q Active 400 in this review, which goes into more detail regarding the product's pricing, design, and sound quality. Read on to find out more.
Our Verdict
This outstanding wireless audio system is composed of two floor-standing speakers, a hub, and a variety of inputs, including HDMI-ARC. It's simple to set up, easy to use, and sounds great, with a seamless performance, a wide delivery, and a powerful bass.
Pros
Expansive delivery
Energetic performance
Solid bass response
Decent set of inputs
Extremely well made
Cons
Soundstage loses some focus
Fairly pricey
If you'd like to learn more about the product.
Highlights
A planet's worth of music is accessible through high-fidelity sound and real wireless networking from several streaming services, including Apple AirPlay 2, Roon, Spotify, and many others.
Integrate your wireless music streaming system with your TV, turntable, gaming system, and more.
Voice control is simple with Google Assistant, Apple Siri, or Amazon Alexa (coming in early 2021).
What's in the box?
2 x Q Active 400 Speakers, 1 x Q Active Hub, 1 x Remote Control and 1 x Manual
Price and Availability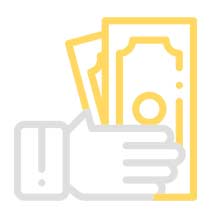 The Q Acoustics Q Active 400 Floorstanding Speaker is available for just under ₹304,900. You can get more detailed information about the Q Active 400 current price and availability by consulting us.
---
Design
If we take a look, we can see that the Q Active 400 has a similar appearance to the Q Active 200, but it has had a little update because of the new version, adopting the floor stand speaker type to provide excellent sound and deeper bass. The rectangular grille with a silver trim and two drivers that are offset to one side give off a very "Q Acoustic" appearance. There is just a little grille in the top corner of the front baffle, which is created by the cabinet's curved edges and clean lines.
There are two subwoofers attached, one of which is on top of the cabinet and the other is at the bottom. This floorstanding speaker is really well constructed, and the design looks amazing on the corner side. These rear-facing subs fit into a space at the back edge of the cabinet and can shoot into a fixed baffle with a wave guide.
Sound Quality
TThe Q Acoustics is renowned for both its build and sound quality, and everyone admits that sound quality is important. There have been several adjustments made to the Q Active 400 from the Q Active 200. It has been shown that Q Active 400, a floor-standing speaker with superb sound and deeper bass, is a remarkable wireless system. Due to its floorstanding speaker, the Q Active 400 may be placed wherever you prefer and will still provide superb sound quality.
Thanks to the two woofers, BMR drive, and both. Since these speakers have a lot of headroom, they can play loudly without ever feeling strained or uneasy. The overall delivery is really diffuse, so turning up the volume is a good idea. Higher decibels are fairly thrilling, with a clear soundstage that never sounds out of control or boomy at the bottom end, while lower volumes tend to seem a touch soft.
Get an Immediate Inquiry Regarding the Product You Are Interested In.
Specifications
| | |
| --- | --- |
| Brand : | Q Acoustics |
| Model : | Q Active 400 |
| Peak Power : | 440W |
| Max Source Resolution : | 32bit/192kHz |
| Sample Frequency : | 96kHz |
| Bit Depth : | 124 bits |
| Dimensions : | (Per Speaker) H x W x D: 825 x 320 x 290mm (32.5 x 12.6 x 11.4in) incl. spikes & stabiliser |
| Weight: | Un-boxed weight (per speaker) 17.5kg (38.5 lbs) |
FAQ's
Are q acoustic speakers expensive?
The price of Q Acoustics speakers can vary depending on the specific model and features. Some Q Acoustics speakers may be considered expensive when compared to other brands, while others may be more affordable.
It is difficult to determine the exact price range of Q Acoustics speakers without more information about the specific model you are interested in. Q Acoustics offers a wide range of speakers for different purposes, including home theater systems, bookshelf speakers, and outdoor speakers. The price of these speakers can range from a few hundred dollars to several thousand dollars.
How to set q acoustic speakers?
To set up Q Acoustic speakers, you will need to follow these steps:
Choose a suitable location for your speakers. The location should be free from obstruction and away from sources of vibration or interference.
Connect your speakers to the audio source. Depending on the specific model of your Q Acoustics speakers, you may need to use a wired or wireless connection.
Place your speakers in the desired location. If you are using a surround sound system, you will need to place the front, center, and rear speakers in the appropriate positions.
Adjust the settings on your audio source and speakers. This may include setting the volume, equalization, and other audio parameters to your liking.
Test the speakers by playing some music or a movie to ensure that they are working properly.
What should be the room dimension for q acoustics speaker?
The size and shape of a room can have an impact on the sound quality of speakers, including Q Acoustics speakers. In general, larger rooms with high ceilings and hard surfaces may require larger or more powerful speakers to fill the space with sound. Smaller rooms with low ceilings and soft surfaces may require smaller or less powerful speakers.
It is difficult to recommend specific room dimensions for Q Acoustic speakers without more information about the specific model and your audio preferences. The best way to determine the appropriate size and type of speakers for your room is to consider the size and shape of the room, the type of audio you will be playing, and your budget.
Want to Know How to Choose the Perfect Solution for Your Audio System?
Conclusions
The Q Acoustics Q Active 400 is obviously intended to serve as a hi-fi substitute to the different all-in-one products now available. The overall performance is unquestionably better, but it does require two active speakers, a hub, and three mains plugs to reach the same outcome. The design might not appeal to everyone, but the construction is first-rate, and there are plenty of control choices, including a convenient remote and the Q Active app. There are also a respectable number of inputs. The presence of HDMI-ARC enables you to use the TV's remote control and improve the audio.
It is simple to set up, adaptable, and smooth to use. The end result is a wireless setup that works well together and provides a wide soundstage, a lively performance, and deep bass. Though expensive and expansiveness is gained at the expense of concentration, the Q Active 400 is a success overall.