Upgrades to a well-known speaker frequently entail features that are hidden from plain sight. The 1″ Decoupled Carbon Dome tweeter in a top-mounted, solid-body chassis, which was formerly reserved for the brand's top-of-the-line flagship floor-stander, the 702 is now found in the Bowers & Wilkins B&W 703 S3. For this b&w speakers, increased high frequency precision and detail is a big value-add.
The midrange design was also improved by Bowers & Wilkins. The 6 "The company's Biomimetic Suspension replaces the conventional fabric woofer "spider," which can contribute midrange inaccuracy, for the Decoupled ContinuumTM cone FST (Fixed Suspension Transducer) driver. Midrange decoupling technology is another innovative driver feature that reduces interference from the powerful dual 6-1/2 "Bass woofers with AerofoilTM profiles and just go through the B&W 703 S3 review to know more about the price, design, and sound quality.
Our Verdict
The Bowers & Wilkins 703 S3 produced voice with incredible accuracy and perfection, not striving to make it sweeter or purer but rather reproducing the "feel".
Pros
Tight, detailed, punchy, musical sound
Cons
Treble lacks delicacy of some rivals
Get an Immediate Inquiry Regarding the Product You Are Interested In.
Highlights of Bowers & Wilkins 703 S3
Dual Pairs Of gold-plated binding post speaker terminals allow bi-amp/bi-wire configurations
Includes a 2-piece foam port plug for adjusting the speaker's low-frequency performance
Removable grille is magnetically attached
Included plinth and carpet spikes provide added stability
What's in the box?
Floorstanding b&w speakers, Grille, Plinth (base), 2 Jumper-straps (pre-installed), Two-piece foam port plug, 4 Rubber feet, 4 Spike feet, 4 Lock-nuts, 4 Screws, 4 Washers, 4 Lock washers, Hex-key, Manual, Bowers & Wilkins brochure, Warranty Information and Online Registration Card.
Price and Availability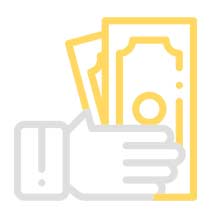 The Bowers & Wilkins 703 S3 floor standing speaker is available for just under ₹535,000. You can get more detailed information about the 703 S3 just contact our expert for the best price and offer.
---
Design
The 1″ decoupled carbon dome tweeter is contained in a frame that was milled from a single block of aluminum for improved resonance resistance. The tweeter is featured in a tweeter-on-top configuration. The tweeter's use of a carbon dome in the b&w speakers raises the breakdown threshold to 47 kHz, enhancing the accuracy of higher frequencies even more. With its new, longer form, which features a longer tube-loading system, it can now create high frequencies that are even more free and open.
Sound Quality
Four Bowers & Wilkins technologies are combined with a 6″ midrange speaker to assure clear and neutral vocal and instrument portrayal without woofer interference. The midrange driver's composite construction does not impair its performance. A continuum cone, FST, biomimetic suspension, and midrange decoupling are the four technologies utilized.
In B&W 703 S3 test the Flowport technology from Bowers & Wilkins helps the bass cones. The rear-firing, dimpled and flared port on the bass reflex enclosure for the 703 delivers natural bass response without the disruptive "chuffing" that ordinary ports can produce. You can insert the two-piece foam plug that comes with the speaker to customize the bass response to your preferences.
Want to Know How to Choose the Perfect Solution for Your Audio System?
Specifications
Brand :
Bowers & Wilkins
Model :
703 S3
Enclosure Type :
3-way vented-box system
Drive Units :
1x ø25mm (1in) Decoupled Carbon Dome high-frequency
1x ø150mm (6in) Continuum cone FST midrange
2x ø165mm (6.5in) Aerofoil profile bass
Frequency Range :
30Hz to 33kHz
Dimensions :
1010mm x 192mm x 316mm (WxHxD)
Net Weight :
28.8kg (63.5lbs)
FAQ's
Are Bowers and Wilkins speakers worth it?
They are highly regarded by professional recording engineers for the exceptional precision of their sound reproduction. The basic issue of whether B&W speakers are excellent has a convoluted solution. Yes, the design is stunning and appealing, and the sound quality is excellent.
Why are b&w speakers so expensive?
They aim to guarantee the dependability and durability of the things they sell. Manufacturing costs also involve a number of other factors, such as: Sound quality: The pricing value will increase as the sound quality rises. Additionally, the change in sound is fairly audible.
Are Bowers and Wilkins good for home theater?
For watching movies, TV shows, and listening to music, it offers an immersive experience. Leading producer of high-end speakers for home theatres, media rooms, and whole-house audio systems is Bowers & Wilkins. You'll be astounded by the lifelike sounds you hear if you install their speakers in your home theatre.
Get an Immediate Inquiry Regarding the Product You Are Interested In.
Conclusion
New technologies created for the 800 D4 Series are advantageous for the 703 S3 model. There has been a discernible improvement in performance across the board as a result of the adoption of these technologies. The new speakers outperform their already powerful predecessors thanks to improved clarity and imaging.