It appears that the Naim NAP 250 power amplifier has been a staple of the Naim line for all of recorded time. The original NAP 250 was produced in 1975 and featured the typical "chrome bumper" livery of the time (although it wasn't chrome or had bumpers, but that's beside the point). It also had the same basic shape as it has now, which is unquestionably the shape of a power amplifier. I've often questioned if it deserved its legendary reputation among the brand's many ardent supporters or whether it merely attained it since it was available for such a long time.
This article examines the Naim NAP 250 DR, with the DR being the component that we are interested in. While it might seem straightforward to review a power amplifier with merely speaker terminals and an analogue input at the rear and a on button in the front, the NAP 250 (pre-DR), which was first released in 1975, has a legendary status that makes this a much more difficult assignment. Prior to starting the review itself, I want to briefly discuss (and inevitably reevaluate) my listening process and mindset. I'll contrast the NAP 250 DR with my own NAP 250-2, which, up until lately, I can only say I was completely in love with, but now I just love it!
Our Verdict
It takes time and effort to get the best performance out of this outstanding pre/power combination, but it is definitely worth it. enchantingly musical
Pros
Drive, pace and weight
Just about everything, really
Cons
A little forward, meaning it isn't always the most relaxing presentation
Get an Immediate Inquiry Regarding the Product You Are Interested In.
Highlights
80W per channel output into 8 ohms
Large custom-designed transformer providing 400VA of transient power
Advanced 009 output transistors, as used in our reference NAP 500 and Statement power amplifier
What's in the box?
Standard Interconnect, Power-Line Lite mains cable (UK denominations only)
Price and Availability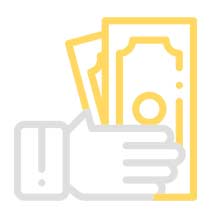 The NAP 250 (pre-DR) is available for just under ₹5,20,000. You can get more detailed information about the NAP 250 current price and availability by consulting us.
---
Design
The Statement, a no holds barred pre and power amplifier combination that would establish a new high bar for the amplification industry, was the result of Naim's biggest project to date, which it undertook in 2011.
It was evident when Naim was creating their flagship project that two significant component developments were needed to produce the greatest results deserving of Naim's flagship product. The first was the joint development of a ceramic insulated transistor with a semiconductor manufacturer. The ceramic substance offers reliable temperature regulation and consequently performance. The creation of a new discrete regulator, known as the DR bit, was the second. It stabilises and evens out the power supply to the circuits in the power amplifier. You can see how crucial power supplies are to the successful and efficient operation of high-end electronics by taking a brief look at Naim's website.
Sound Quality
One of the best power amplifiers I've ever reviewed, and certainly the best sounding Naim amplifier, is this one. I was surprised by its transparency, velocity, and bandwidth. I was hopeful after learning what Statement was capable of, but my hopes have been more than surpassed. Because of the two channel XLR input, you can't simply connect a traditional preamp, so I initially used a NAC N-272 streamer/preamplifier with a typical Naim interconnect on its DIN output.
That produced results that were so encouraging that I asked to borrow a cable from Chord Co that would allow me to hook up the RCA phono outputs of the Townshend Allegri passive controller I usually use, and that made things even more thrilling. It turned the system into a serious diversion that undermined deadlines and caused a lot of tweaking and comparisons to see which source and speakers were the best match.
Want to Know How to Choose the Perfect Solution for Your Audio System?
Specifications
| | |
| --- | --- |
| Brand : | Naim |
| Model : | Nap 250 Dr Power Amplifier |
| Frequency Response : | 1-3dB at 3Hz – 50kHz |
| Dimensions (HxWxD) : | 87 x 432 x 314 mm |
| Weight : | 15.8 kg |
Get an Immediate Inquiry Regarding the Product You Are Interested In.
Conclusions
The NAP 250 Amplifier is the best one when I personally reviewed it and I well-liked. Due in part to its iconic status but primarily as a result of the sound. There isn't really anything that compares to it because it is our and Naim's most well-known power amp of all time! The 250 now has the same output transistors, therefore the only item that sounds comparable in terms of sound is the considerably more expensive NAC 300. The NAP 250 DR is a classic revived, power amplifier for the high-resolution era that will take any signal and make the most of it.