The Anthem STR Power Amplifier leads a two-channel system that delivers incredible power in a very elegant compact. The Anthem STR is a crucial component of Anthem's high-end STR Series, which leads its class in terms of control and power. The STR integrated amplifier, the STR preamplifier (reviewed here), and the Anthem STR power amplifier—the topic of this review—make up Anthem's new flagship two-channel range. For a long period, the Statement P2 served as Anthem top-of-the-line stereo amplifier. For many years, I used the P5, its multichannel brother, as my go-to home theatre amplifier.
The conventional appearance of the previous P Series, however, wouldn't quite fit with this new lineup. The front-panel TFT display on the STR Power Amplifier makes it a conversation starter just as much as its tremendous internal power.
The Anthem STR power amplifier's sound quality would likely be of the highest importance to the majority of our readers.
Our Verdict
The STR power amp from Anthem should be a must-audition for anyone constructing a high-performance audio system.. This is due to the ARC room correction it includes.
Pros
Sublime audiophile performance
Awesome feature-set in STR preamp
Anthem ARC is a must-have feature
Excellent bench test results
Get an Immediate Inquiry Regarding the Product You Are Interested In.
Highlights
Class AB design with 16 high-current bipolar output transistors per channel for ultra-low distortion
2 massive toroidal transformers (1 per channel) for stable, noise-free operation
Direct connection between amplifier sections and power supply capacitor bank keeps output impedance low while making more Power available to the amplifier
Advanced Load Monitoring™ technology monitors internal temperature, current, and voltage to ensure safe, uninterrupted operation
Front-panel power meters show the instantaneous peaks in the signal for each channel
Manual, triggered, or signal-sensing auto power on/off options
Stereo balanced XLR and unbalanced RCA inputs
Custom-designed oversized binding post terminals accept bare wire, banana plugs, and spade lugs
3.5mm trigger jacks allow the amplifier to be turned on or off remotely
What's in the box?
Stereo power amplifier, AC power cord and Owner's Manual.
Price and Availability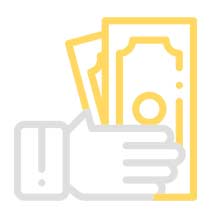 The Anthem STR Power Amplifier is available for just under ₹500,000. You can get more detailed information about the STR Power Amplifier current price and availability by consulting us.
---
Design
Without a doubt, these Anthem STR separates are among the most fashionable pieces of 2-channel equipment I have ever seen. The basic, subtly carved metal faceplate of both components is dominated by a sizable TFT display. Both units are superbly constructed, with each component having a pleasing tactile feel, a substantial weight, and decent material selections that are appropriate for their elevated stature.
Sound Quality
When both channels are powered, the STR Power Amplifier generates 400 watts per channel into 8 ohms and a powerful 600 watts per channel into 4 ohms. Anthem even rates this amplifier at 800 watts per channel into a 2 ohm load, demonstrating their confidence in the strength of the unit's construction.
16 high-current bipolar output devices per channel were employed by Anthem's engineers to provide seamless, immediate power that can handle even the most difficult material. To ensure years of exhilarating sound, using numerous output devices reduces distortion and boosts stability.
Want to Know How to Choose the Perfect Solution for Your Audio System?
Specifications
| | |
| --- | --- |
| Brand : | Anthem |
| Model : | STR Power Amplifier |
| THD (400 W) : | 0.0007% (1 kHz), 0.004% (20 kHz) |
| Frequency Response : | ± 0.1 dB |
| Weight : | 60 lb (27.3 kg) |
Get an Immediate Inquiry Regarding the Product You Are Interested In.
Conclusions
It's hard to beat the Anthem STR power amplifier for the money. Without a doubt, there are cheaper amplifiers available on the market right now. Additionally, there are amplifiers that are more powerful, more sophisticated, etc. The Anthem STR power amplifier can bring both sides together, but I couldn't find an amplifier that does it better.
The Anthem STR power amplifier is among the best Class AB amplifiers I've had my hands on in terms of overall performance, regardless of MSRP, and I've recently had the good fortune to review a lot of really cool amps. When you take into account the cost, you can see how Anthem has once again rocked the industry with a product that not only begs for attention, but also demands that you try it out.