In this Denon AVC-X3700H review, we'll be taking a closer look at an AV receiver that sits somewhere in the centre of Denon's extensive lineup. It has more amplification and processing channels than the entry-level AVR-X2700H and offers many of the benefits of the more costly AVC-X4700H. As a consequence, the Denon AVC-X3700H is a very capable nine-channel Dolby Atmos, DTS:X, and IMAX Enhanced AV receiver that provides the perfect blend of features and performance in a fashionable, well-made, straightforward-to-install, and relatively affordable design (well, wallet-friendly for such a serious piece of home cinema gear).
When you consider pricing, functionality, and future-proofing, it is the greatest AV receiver currently on the market and the ideal match for the top TVs in the world. It provides the smart features you may anticipate from the greatest soundbars while also giving you the complete freedom of a dedicated Dolby Atmos surround sound speaker system.
Our Verdict
The AVC-X3700H, a surprise significant upgrade over its very great predecessor, may be the best Denon 2020 product in terms of performance per pound.
Pros
Incredibly precise and thorough
Interesting and dynamic
2.1 HDMI and 8K
Get an Immediate Inquiry Regarding the Product You Are Interested In.
Highlights
Receivers for home theatre systems with 9.2 and 11.2 channels.
105 watts per channel into 8 ohms at 0.08 percent THD, driving two channels.
Pass-through at 8K/60Hz and 4K/120Hz, Dolby VisionTM, HDR10, HDR10+, Dynamic HDR, HLG, 8K upscaling, HDCP 2.3 support on all HDMI inputs (8 in/3 out), and eARC support are all features of HDMI.
Supports DTS:X, DTS Virtual:XTM, IMAX Enhanced, Dolby Atmos Height Virtualization Technology, and Auro-3D.
Google Assistant, Amazon Alexa, Apple Siri, and Josh.ai all support voice control.
There are 3 HDMI outputs and 7 HDMI inputs, including 1 front input, with full HDCP 2.3 capability.
High-Resolution audio playback at 24-bit/196-kHz.
HEOS Built-in for Wireless Music Streaming is compatible with Josh.ai, Apple Siri, Google Assistant, and Amazon Alexa.
WiFi streaming and an integrated Bluetooth transmitter and receiver.
You can ask Siri to play Apple Music and stream directly from an iPhone® or iPad® using Apple AirPlay 2.
For Android or iOS device control, use the Denon AVR Remote App.
Easy setup and optimization with Audyssey MultEQ XT32 room/speaker calibration technology.
What's in the box?
Denon AVR-X3700H comes with a 9.2ch AV receiver, a 6′ AC power cord, a remote control (RC-1239), two "AAA" batteries, two WLAN/Bluetooth antennas, an FM wire antenna, an AM loop antenna, a cardboard microphone stand, and a manual. Quick Start Guide, Warranties, and Safety Instructions Radio observations, In the box, a sheet of self-adhesive cable labels.
Price and Availability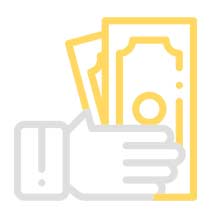 The Denon AVR-X3700H is one of the best AV Receiver that enhance the home audio experience and available for just under ₹161,900. You can get more detailed information about the Denon AVR-X3700H and availability by consulting us.
Design
Denon AVR-X3700H doesn't have a lot of flair, but that's fine with me. Front panel's layout is quite practical, featuring two sizable control knobs and a front display that is easy to read. In addition to the front panel display, the remote has an easy-to-find info button on the remote that shows virtually all the information about the audio and video streams it is now processing on the screen. Clearly stating the surround sound mode is one of my favourite Denon features; for some reason, Yamahas always muddle this essential information.
Sound Quality
The Denon AVC-X3700H is a skilled performer that can handle any audio stream that is sent to it. This receiver will recognise, decode, and process the audio without a hitch, whether it is two-channel music or the most recent object-based Dolby Atmos soundtrack. The primary object-based audio formats, including Dolby Atmos, DTS:X, and IMAX Enhanced, may all be decoded by this powerful receiver. In order to drive nine channels simultaneously and produce a dynamic feeling of immersion, it also boasts powerful enough amplification.
The sound quality is excellent overall, with a strong dramatic delivery and accurate placement of audio elements across the space. The X3700H produces an all-encompassing globe of sound with overhead channels and smooth effect steering from speaker to speaker.
Want to learn more about the product.
Specifications
| | |
| --- | --- |
| Brand: Denon Model : | Denon AVR-X3700H |
| Power output : | 130W per channel |
| Connectivity : | Bluetooth |
| Battery : | AAA Batteries |
| Weight : | 27.6 pound |
| Speakerphone : | Yes |
| Dimensions : | 17.1 x 14.9 x 6.6 inches |
FAQ's
Does Denon X3700H have eARC?
Connection 1: TV with an HDMI port and support for the AVR-ARC X3700H's (Audio Return Channel) and eARC (Enhanced Audio Return Channel) technologies.
How many HDMI 2.1 ports does a Denon X3700H have?
One of the AVC-seven X3700H's inputs and two of its three outputs are full HDMI 2.1 sockets with support for 8K@60Hz and 4K@120Hz, making the new HDMI portion possibly the most crucial in terms of future-proofing.
What is difference between AVR and AVC?
Yes, the only distinction is in the FM tuner. I presently own an AVC x3700 and an AVR x1600, both versions. I can confirm that only AVR has an FM tuner; even under the box, AVC does not have FM or AM antennas. There is no difference besides that.
Want to Know How to Choose the Perfect Solution for Your Audio System?
Conclusions
The Denon AVC-X3700H is a skilled and powerful AV receiver that not only supports all the major object-based formats but also has the processing capacity and integrated amplification to provide an exciting and captivating immersive audio experience. With a controlled and dynamic performance, this receiver has you covered no matter what you're viewing.
It is stylish and loaded with capabilities, including HDMI 2.1 for next-generation gaming, smart features, and HEOS multi-room capability. Ironically, a built-in tuner is about the only feature that this receiver lacks, while anyone interested in Auro-3D might have a look at the AVC-X4700H. Otherwise, I really suggest this multi-channel maestro.