This review of the Cambridge Audio DACMagic 200M examines an amazingly well-designed headphone amplifier and D/A converter. It is designed to be used as a stand-alone replacement for the DAC found in the bulk of digital electronics, including laptops, CD players, streamers, gaming consoles, and similar devices. It promises to perform the critical D-to-A conversion more effectively than those devices. Additionally, it wants to better amplify your headphones as a side benefit, taking over the work currently performed by your existing equipment. Of all, this kind of product is hardly novel; it belongs to a separate category. You have a wide selection of the best DACs, from affordable USB models built to maximise the performance of your laptop or smartphone to fully equipped audiophile kit-rack alternatives costing several thousands of dollars.
Cambridge Audio aims to occupy the middle ground with the DACMagic 200M, at the very least in terms of cost and size. This neatly little device manages to fit a stack of wired and wireless connections in addition to support for every worthwhile digital music format.
Our Verdict
A well-equipped, top-performing all-arounder, the DAC is Cambridge's flagship model.
Pros
Smooth, clean, insightful sound
Generous connectivity
Native MQA support
Cons
No remote control
Tough competition
Highlights
Dual ESS ES9028Q2M DACs – easily handles digital audio files up to 32bit/768kHz or DSD512
Supports MQA – be sure you're listening to artist-approved studio-quality audio
Digital optical, digital coaxial and USB inputs – connect CD players, games consoles, laptops or other digital audio sources
Built in Bluetooth aptX – send digital audio files from your smartphone or tablet wirelessly
What's in the box?
DACMagic 200M, Power Cable and Control Bus Cable.
Price and Availability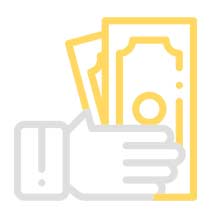 The Cambridge Audio DACMagic 200M is available for just under ₹72,000. You can get more detailed information about the DACMagic 200M current price and availability by consulting us.
---
Design
Your digital music will play flawlessly no matter the source thanks to DacMagic 200M's innovative digital audio design. Similar to the preceding DacMagic Plus, the DacMagic 200M has a similar design. For desktop use, the metal body's 52 215 191mm dimensions are comparatively tiny and compact. The matte shell has a good texture, and this time there is only one shade of lunar grey available.
The volume knob, the button for adjusting the signal source and filter, and the indicator light indicating the status of the audio decoding process are all located on the front panel. This machine now has blue MQA decoding LEDs. The decoding capacity has also been improved to 32bit/768kHz PCM and DSD512, supporting the most recent Hi-Res music files thanks to its dual sets of ESS ES9028Q2M DAC chips.
Sound Quality
The first Cambridge Audio product to support MQA is DacMagic 200M. Studio-quality sound is provided by the acclaimed British technology MQA in a file size suitable for streaming. For example, TIDAL uses MQA technology to provide master quality as part of their Hi-Fi subscription. MQA files can be fully decoded and played back on Cambridge Audio's DacMagic 200M, making them sound identical to the original studio recording.
Look for the blue MQA indicator on the product. This means you are listening to a MQA Studio file, which has either been verified by the copyright holder or approved in-studio by the artist or producer. The presence of the green light confirms that a MQA music file is being played and encoded.
Want to Know How to Choose the Perfect Solution for Your Audio System?
Specifications
| | |
| --- | --- |
| Brand : | Cambridge Audio |
| Model : | DacMagic 200M |
| Dimensions : | 52 x 215 x 191mm; (2.0 x 8.6 x 7.6") |
| Weight : | 1.2kg/2.6lbs |
| Power Output : | >300mW @ 32ohm, >65mW @ 150ohm |
| Digital to Analogue Converters : | Dual ESS ES9028Q2M DACs |
| Frequency Response : | 10Hz to 50kHz (±1dB) |
| Max Power Consumption : | 12W |
FAQ's
How is the design of Cambridge Audio DAC Magic 200M?
Cambridge Audio is known for making high-quality audio equipment with elegant and minimalist designs. The company prides themselves on using high-quality materials and paying close attention to detail to create visually striking equipment that is built to last.
How is the sound quality of Cambridge Audio DAC Magic 200M?
Cambridge Audio is known for making high-quality audio equipment with great sound quality. The company prides themselves on using high-quality components and advanced digital processing techniques to create accurate, detailed and natural-sounding audio.
Is Cambridge Audio DAC Magic 200M a good amplifier?
Most people agree that the Cambridge Audio DAC Magic 200M is a top-notch amplifier that works well for both music and home theatre applications. It is a flexible and adaptable alternative for a number of audio configurations because to its sleek and contemporary appearance, clear and detailed sound, and many connectivity choices. The CXA61 has received high marks from consumers and reviewers for its superb sound quality and performance, with particular attention paid to its capacity to provide a wide range of frequencies with clarity and detail and to drive a variety of speakers with ease.
Conclusion
The brand-new DacMagic 200 from Cambridge Audio is an instance of how to create an accessible modern digital-to-analog converter. It has a sophisticated, wide-ranging, detailed, and pleasantly musical sound. It is extremely competent technically, with excellent functionality and respectable connectivity. Overall, it has been thoughtfully created to have the widest market appeal at its price range. It's a crucial audition if you're searching for an inexpensive entry point into a serious-sounding digital-based system. It would make its forebears pleased.