The Cambridge Audio AXC35 is a flexible CD player with gapless playback that has a high-quality digital to analogue converter (DAC) that transforms the digital data on a CD into an analogue sound stream. The AXC35 can play MP3 and WMA files from CD-R, CD-RW, and CD-ROM discs that have been recorded at home in addition to standard audio CDs. When you're ready to further enhance your sound, you may connect to a standalone DAC or record from a CD to a digital format via the dedicated digital output.
Our Verdict
The Cambridge Audio is a strong candidate if you like its intentional, simple design.
Pros
Excellent detail resolution
Well-suited to the AX series
Minimalist style
Cons
Hammered to produce sound
Build with purpose
Highlights
The AX Series pairs high quality and is the perfect way for the Hi-Fi curious to build their first stacking separate system.
Taking design cues from award-winning Edge and CX ranges, they have designed the AX components to be a straightforward introduction to Great British Sound.
Coaxial Digital Output: It is a coaxial (RCA) digital output that allows you to record from a CD to a digital format or even connect to a standalone DAC when you want to improve your sound quality even more.
The front-panel display indicates disc CD, CD-R, and CD-RW playback information; such as track number, the total number of tracks, the time elapsed, and the total length of the disc.
The AXC35 compact disc player utilises a Wolfson Microelectronics WM8524 digital-to-analogue converter (DAC) to convert digital information stored on a CD into an analogue sound signal.
This high-quality DAC supports up to 24-bit/192kHz, 2ch stereo PCM. The AXC35 compact disc player is outfitted with stereo analogue audio outputs for connecting to your stereo receiver or integrated amplifier
The AXC35 features gapless playback of your CDs. Enjoy uninterrupted listening of your mixed albums, live concert recordings and more without a break in between tracks.
What's in the box?
Single-disc CD player, 6′ AC power cord, Remote control, 2 "AAA" batteries, Quick Start Guide, Important Safety Instructions
Price and Availability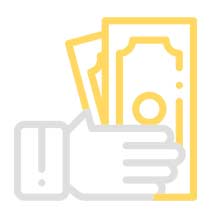 The Cambridge Audio AXC35 is available for just under ₹39,900. You can get more detailed information about the AXC35 current price and availability by consulting us.
---
Design
Similar to the AXA35, the Cambridge Audio AXC35 system remote resembles a budget DVD player remote but lacks several buttons. Even the holes for the missing buttons can be felt through the top cover if you run your thumb along it. Although totally functional, it errs slightly into cutting corners.
Other features include a central, attractive dot matrix display, five circular buttons on the right side of the device for power, eject, play/pause, track skip, and stop, and a power button on the left with a soft glow in the middle. The lack of CD text on the display isn't a big deal at this point.
Sound Quality
The entry-level high-end AXC35 CD player from Cambridge Audio was created with only one goal in mind: fantastic playback. the type of intricate, complete, and engaging replication. Clutter and extraneous bells and whistles are reduced, while sonic quality is increased. AXC35 is the epitome of the phrase "simpler is better" from front to back, and its performance demonstrates why this approach benefits music consumers. Not to mention the AXC35's sophisticated looks, which were influenced by the company's flagship Edge Series and include a white display screen, a lunar-grey front panel, and wedge-foot support that gives the impression that the device is floating.
Want to Know How to Choose the Perfect Solution for Your Audio System?
Specifications
| | |
| --- | --- |
| Brand : | Cambridge Audio |
| Model : | AXC35 |
| Dimensions : | 75 x 430 x 305mm (3.0 x 16.9 x 12.2") |
| Weight : | 3.64kg (8.03lbs) |
| THD @ 1KHZ -10DBFS : | < 0.01% |
| D/A CONVERTOR : | Wolfson Microelectronics WM8524 |
| GAPLESS PLAYBACK : | Yes |
| MAXIMUM POWER CONSUMPTION : | 15W |
FAQ's
Does Cambridge Audio AXC35 has a good sound quality?
The sound quality of the AXC35 will depend on the quality of the audio source (CD), the quality of the DAC (digital-to-analog converter) built into the player, and the quality of the external components it is connected to (amplifier, speakers, cables etc). As a CD player, it uses a high-performance digital-to-analog converter (DAC) that can decode high-resolution audio files, which can result in a more detailed and accurate sound experience.
Many users have praised the Cambridge Audio AXC35 for its detailed and accurate sound reproduction, with a good balance of bass, mids, and highs.
How Cambridge Audio AXC35 is good for our music system?
The Cambridge Audio AXC35 is a high-quality CD player that can be a great addition to a music system, delivering detailed and accurate sound reproduction, versatility, durability, and easy to use. It is a great option for music enthusiasts and audiophiles who are looking for a high-quality CD player to complement their music system.
Is Cambridge Audio AXR100 easy to install?
The installation of the Cambridge Audio AXC35 is generally considered to be easy. The player comes with detailed instructions for connecting it to your music system, which should make the process straightforward. Here are the basic steps for installing the AXC35:
Unpack the player and all its accessories and check that everything is included.
Connect the player to a power source using the included power cord.
Connect the player to your amplifier or receiver using the included RCA cables.
Insert a CD into the player and press the play button.
Adjust the volume on your amplifier or receiver to your desired level.
The installation process should be straightforward and easy to follow, and it should take only a few minutes to complete. The AXC35 is designed to be easy to use, and it should work well with most music systems. However, if you are not sure about how to connect your specific music system, you may want to consult with a professional for help.
Conclusion
A sleek, hassle-free CD player from Cambridge Audio has been released, and it perfectly complements the AX line. For the price, it offers sufficient clarity and detail for a listenable sound that is completely enough.
However, it is competing with a 2019 Award-winner, a device that sounds better overall, feels more opulent and has greater features.
However, the Cambridge Audio player is still an excellent choice. The Cambridge Audio AXC35 continues to be a reliable, cost-effective option if you like your hi-fi components to blend in with your décor rather than stand out.