The main line of B&W is the 800 Series, while the 804 is its entry-level floorstander. This most recent D4 is undoubtedly no longer just there to fill up the numbers, despite being frequently viewed of as the poor relation of the larger and more expensive 800 versions. The original 801 was used as a reference speaker in Abbey Road Studios starting in 1979. The 804 version line initially came with Nautilus 804 in 1998, but the 804 Diamond from 2005 was the first one with truly contemporary sound. The 2010 804 D2 received more tweaks, while the 2015 804 D3 was even better thanks to the replacement of the outdated Kevlar midrange cones with new, reduced distortion Continuum kinds.
Over its predecessor, the new 804 D4 has undergone significant revision. The top-tier 800 models in the previous D3 series received B&W's "reverse wrap" enclosure, however this has now trickled down to the 804 D4. According to Bowers, the older model's more traditional front baffle caused a number of problems that have been resolved by the new continuously curving front profile, which sweeps around to form a central rear aluminum "spine." According to company spokesman Andy Kerr, this has less baffling around the drive units to help with dispersion, making it more inert and stiffer and reducing resonance. In B&W 804 D4 review you will get to know about the price, design and sound quality of this speaker.
Our Verdict
The B&W 804 D4 produced voice with incredible accuracy and perfection, not striving to make it sweeter or purer but rather reproducing the "feel".
Pros
That plinth is incredible
Elegantly designed
Get an Immediate Inquiry Regarding the Product You Are Interested In.
Highlights
Diamond tweeter
Solid body Tweeter-on-Top
Continuum cone FST™
Anti-Resonance plug
Biomimetic Suspension
Turbine Head
Matrix™
Aerofoil cone bass units
Flowport™
What's in the box?
Floorstanding loudspeaker, Grille, Plinth (base), 2 Jumper-straps (pre-installed), Two-piece foam port plug, 4 Rubber feet, 4 Spike feet, 4 Lock-nuts, 4 Screws, 4 Washers, 4 Lock washers, Hex-key, Manual, Bowers & Wilkins brochure, Warranty Information and Online Registration Card.
Price and Availability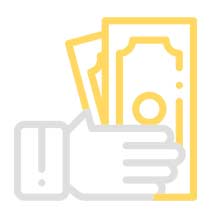 The Bowers And Wilkins 804 D4 Floor Standing speaker is available for just under ₹1995000 (pair). You can get more detailed information about the 804 D4 price in India and availability by consulting us.
---
Design
The 804 D4 includes a specifically dimpled port, like all B&W bass reflex speakers, to maximize airflow and reduce port noise. B&W has trademarked this design as the "Flowport."
Because the Flowport in the 804 D4 fires downward and exits to the aluminum plinth at the bottom, its departure point is concealed. Or, to be more specific, the plinth is comprised of solid alloy and a steel restricted layer dampening sheet, which together control undesired resonances.
The benefit of the down-firing port is that it provides much greater room loading, allowing you to be considerably more creative with regard to where the speakers are placed in your listening space. Since the surface on which the speakers are standing cannot compromise the'slot' around the bottom of the cabinet between the cabinet and the plinth, having an integrated plinth has the advantage of maintaining it exactly as the designers intended.
Sound Quality
Aside from its overall competence, the 804 D4 at this price is not particularly noteworthy. It is actually fairly rare in this regard given that many of its competitors excel in some areas while occasionally being quite mediocre in others. No matter your partnering system or musical preferences, it will offer the goods with the least amount of hassle. That's a wonderful quality in a world full of odd speakers.
It is a well-balanced design in terms of frequency, with remarkable absences of bass boom, cabinet thrum, and upper mid roughness. Instead, it is quite evenly distributed from bottom to top, though I do think the higher registers are a tiny bit bright. Neil Richardson's The Riviera Affair is a timeless example of late 1960s cheesy music; it's an analogue recording that wasn't especially properly remastered digitally in the 1990s. Although it doesn't grate, the 804 D4 proudly displays its "well-lit" tone.
Want to Know How to Choose the Perfect Solution for Your Audio System?
Specifications
Brand :
Bowers & Wilkins
Model :
804 D4
Enclosure Type :
3-way vented-box system
Drive Units :
1x ø25mm (1in) Decoupled Carbon Dome high-frequency
1x ø150mm (6in) Continuum cone FST midrange
2x ø165mm (6.5in) Aerofoil profile bass
Frequency Range :
30Hz to 33kHz
Dimensions :
1010mm x 192mm x 316mm (WxHxD)
Net Weight :
28.8kg (63.5lbs)
FAQ's
How do you adjust bass on Bowers and Wilkins?
How do I change the treble or bass on my Zeppelin? Using the Bowers & Wilkins Music app, you may modify the bass and treble on your Zeppelin. Go to Settings > Space > Zeppelin to accomplish this. The on-screen sliders may then be used to modify the bass and treble to your preferences.
What is the best bass and treble settings?
The sort of music you are playing and your personal preferences determine the answer to this question, thus there isn't one in particular. Setting the treble at around 6 and the bass at about 4 is a decent place to start. You'll get a well-rounded tone from doing this that works with most musical genres.
What is the best audio quality setting?
A 24-bit/192kHz file has a data rate of 9216kbps, but the best quality MP3 has a bitrate of 320kbps. CDs contain 1411 kbps of data. Therefore, the high-resolution 24-bit/96kHz or 24-bit/192kHz files should more accurately reproduce the sound the artists and engineers were using in the studio.
Get an Immediate Inquiry Regarding the Product You Are Interested In.
Conclusion
We often worry that B&W's "Signature Sound," which is why B&W loudspeakers are the top choice of professional studios like London's Abbey Road, would be diminished whenever one of its series is updated with a completely new driver or even with upgrades to one or more of its existing drivers.
The 804 D4's arrival shows that we didn't need to be concerned. That "Signature Sound" is still present, but it has unquestionably been enhanced, most notably by the delivery of the midrange, which is smoother and more realistic, and by the high frequencies, which shine ever brighter and are transmitted with even greater purity than before.