The Opticon 6 MK2 is ideal for medium-sized to big rooms and was created by DALI to be as versatile as possible. The Opticon 6 MK2 is more space-friendly than other floor-standing speakers since it can function successfully from as close as 20 cm to a back wall. The six MK2s may also be placed up to a metre from the wall if you have the room. The Opticon 6 MK2 speakers are impressive as stereo speakers and also make excellent front speakers for a premium home theatre setup.
Ribbon tweeters and enhanced dome tweeters are used in the speakers Dali Opticon 6 MK2 speakers to produce amazing results. The traditional tweeter is freed up to handle lower frequencies since the ribbon tweeters are managing the very highest frequencies, the majority of which cannot even be heard by human ears. This results in a high frequency that can "breathe" and less harmonic compression. What you hear is a smooth, richly detailed, and harshness-free treble performance. In the Dali Opticon 6 MK2 review you will find the price, design, and sound quality just go through the article.
Our Verdict
The Opticon 6 MK2 speakers are excellent speakers in terms of design and production. They feel high-quality, and fully represent the category to which DALI belongs.
Pros
Detailed high end
Balanced mid-range
Lovely design
Nice evolution over previous Opticons
Cons
The mids and highs might be more active.
With sophisticated recordings, things might get a little messy.
If you'd like to learn more about the product.
Highlights of Dali Opticon 6 MK2 Floor Standing Speakers
Floor-standing music or home theatre speaker
Tobacco Oak vinyl finish on MDF cabinet
Grille made of black cloth
Bi-amping or bi-wiring is possible with twin binding post speaker terminals.
The unique SMC woofer magnet dramatically decreases mechanical loss distortion.
The speakers are supported by four cast aluminium feet that are screwed into the cabinet's base.
What's in the box?
Floor standing loudspeaker, Grille, 2 Binding post jumpers (pre-installed), 4 Outrigger feet, 4 Spikes (with lock nuts), 4 Rubber pads, 4 Screws, Hex-key, Wrench, Quick Start Guide and Congratulations Card
Price and Availability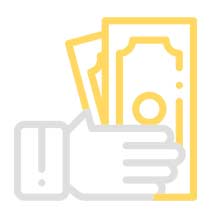 The Dali Opticon 6 MK2 Floor standing is available for just under ₹2,43,900. You can get more detailed information about current price and availability by consulting us.
---
Design
The Dali Opticon 6 MKII is the successor of the Dali Opticon 6 floor standing speakers, one of the speakers of dali opticon series, which was introduced in 2015. To lessen resonance and coloration, its thick cabinet is constructed from numerous layers of MDF, a medium density wood composite. It is totally handcrafted and put together in the workshops of the Danish maker. This cabinet has several internal bracing that reinforce it and help to prevent distortion by removing undesired resonances. Folding and glueing are the first steps in the construction process, which is then postponed for 24 hours to ensure that everything is completely dry. The Dali Opticon 6 MKII's exquisite appearance is enhanced by this installation method, which leaves no visible screws or seams when the cabinet is put together.
Sound Quality
The cast aluminium faceplate of the speaker is home to the 1-1/8″ soft-dome tweeter and the specially created aluminum ribbon tweeter. The ribbon contributes at around 10,000 Hz and goes all the way up to the greatest of highs, while the dome handles frequencies from about 2,000 to about 14,000 Hz. Even if you are not directly between a stereo set of speakers, you may still enjoy crisp, cohesive music thanks to the speaker's broad dispersion pattern. A strong, light-weight mix of fine-grain paper pulp reinforced with wood fibres makes up the two 6-1/2″ woofers of the Opticon 6. Both aid in reproducing the bass frequencies, with one also providing important middle coverage. This configuration of drivers is known as a "2-1/2 + 1/2-way" system by DALI (the extra "half" is for the ribbon tweeter). A highly calibrated crossover network made of low-loss components manages the handoff between all drivers.
Get an Immediate Inquiry Regarding the Product You Are Interested In.
Specifications
| | |
| --- | --- |
| Brand : | Dali |
| Model : | MK2 Opticon 6 |
| Frequency Range : | 49 – 30,000 [Hz] |
| Sensitivity : | 88 [dB] |
| Weight : | 19.3kg |
| Dimensions(HxWxD) : | 1001 x 195 x 330 [mm] |
Want to Know How to Choose the Perfect Solution for Your Audio System?
Conclusion
The hybrid tweeter module is still good, the overload capacity has increased, and the bass sounded deeper and more distinct in the latest generation DALI Opticon 6 with the mk2 index, as was to be expected. Evolutionary change is fantastic! The Dali speakers always give a good feeling when we listen to them, and this time when we hear the floor-standing Dali Opticon 6 MKII speaker, it gives the same feeling. The Dali Opticon 6 MKII gives the pleasure of listening and the musical surprises that are not only beyond our wildest dreams but also beyond yours.