BenQ has started to specialize in order to broaden its selection of pixel-flipping Ultra High Definition projectors. The BenQ TK700STi, which is marketed as being ideal for gamers and the new Xbox and PlayStation consoles, in particular, allows players to expand their gameplay beyond a simple monitor or TV to a truly big-screen experience. Some have their focus on the standard home entertainment fare of movies, while one has special features and dedicated modes for sports fans.
The BenQ TK700STi is therefore described as "the world's first 4K HDR low-input-lag gaming projector" by BenQ, which has a wealth of expertise in manufacturing similar low-lag gaming displays. The good news is that achieving this gaming-friendly status doesn't appear to have come at a significant cost to TV and movie performance.
The TK700STi is very small and lightweight, measuring just 3.1kg and 31cm wide. It offers 3000 lumens of brightness, which is more than enough for home theatre use and, depending on the size of your screen, sufficient to block out some of the ambient light in the room.
Our Verdict
The BenQ TK700STi's reduced input latency will excite gamers, but it also makes a great home entertainment projector thanks to its 4K resolution with HDR and built-in Android TV for streaming, despite its inclination for rainbow artifacts.
Pros
For gaming, low input latency is really beneficial.
Supports 1080p up to 240 Hz and 4K at 60 Hz.
A clear picture with high picture quality overall (including HDR)
There is no considerable colour cast at the brightest mode.
Cons
Zero lens shift
Rec.709 is the only colour gamut allowed for HDR
Highlights
Game with 16ms Lowest Input Lag Ever Paired with 4K Resolution
High Brightness 3000lm, 96% Rec.709, HDR Game Compatibility
Short Throw Projector and Rotate Adjustment Deliver 150" 4K Image
It handles 4K and HDR well, and it's notable for having perceptually pleasing color right out of the box, even when using its brightest mode.
It handles UHD HDR video content well, so whether you are gaming, streaming, or watching a disc, you'll enjoy a detailed image with natural tonality and accurate color.
It has a good lens that makes the most of its 4K support.
BenQ rightly touts the TK700STi as a 4K gaming projector, which is undoubtedly true.
What's in the box?
BenQ TK700STi 4K HDR Gaming Projector, QS01 AndroidTV dongle, Remote control w/ battery, Quick Start Guide, Warranty card
Price and Availability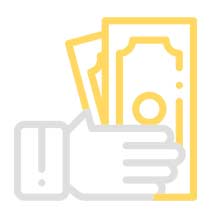 The BenQ TK700STi is available for just under ₹1,49,900.00. You can get more detailed information about the BenQ TK700STi current price and availability by consulting us.
---
Design
Numerous more design elements are also shared by Optoma and BenQ. They utilize TI's fast-switch pixel shifting to display 3,840 by 2,160 pixels on the screen and, like the majority of 4K DLP projectors, are constructed around 1,920 by 1,080-pixel chips. Both systems employ eight-segment RGBWRGBW (red-green-blue-white-red-green-blue-white) colour wheels and are lamp-based. White panels are a regular feature for DLP projectors designed for use in ambient light because they increase brightness. The VT700STi and UHD35 both perform well in terms of colour accuracy, therefore this is not a problem. Adding them can, however, compromise colour accuracy. If you're prepared to hire a specialist to adjust the colours for you, both projectors also offer colour management systems.
Picture Quality
The BenQ TK700STi projector is, first and foremost, a 4K HDR projector. The colors are fairly good with 96% Rec.709 coverage. The projector has a 3000 ANSI lumen rating, making it rather bright as well. Despite the fact that my setup in the basement has little light interference, the room's lights must be on for it to be bright enough to be seen without seeming overly washed out. Additionally, the projector's FOFO contrast ratio is 10:0:1. FOFO, which stands for Full-On and Full-Off, was a phrase I was unfamiliar with; fortunately, BenQ provided a helpful explanation. In light of the fact that there are several conflicting phrases used by different suppliers, BenQ has recently focused on educating consumers on appropriate and practical projector terminology. A solid white picture is 10,000 times brighter than a solid black image with a FOFO contrast ratio of 10:000:1. On that topic, I thought the contrast in this place was really nice and adequate enough for both viewing videos and playing video games.
Want to Know How to Choose the Perfect Solution for Your Audio System?
Specifications
| | |
| --- | --- |
| Brand : | BenQ |
| Model : | TK850 |
| Dimensions : | 312 x110 x246 mm |
| Net Weight : | 3.1 kg |
| Contrast Ratio : | 10,000:1 |
| Brightness (ANSI lumens) : | 3000 |
| Resolution : | 4K UHD (3840×2160) |
| Power Supply : | AC 100 to 240 V, 50/60 Hz |
Conclusion
This BenQ is simple to adore as far as gaming projectors are concerned. You could be willing to spend more for it than with some other 4K DLP options because of its gaming features. Simply said, the TK700STi is a top choice for partnering with the most recent generation of gaming consoles because 4K/60 Hz with 16.8-millisecond latency strikes a sweet spot in terms of visual fidelity and playability.
Although I wouldn't choose this BenQ projector for a dedicated home theatre, it looks great in a living room when placed on a coffee table and lit just dimly. A little amount of ambient light serves as a type of "bias light," making up (to some extent) for its subpar performance in terms of black levels. You'll even be able to enjoy it in bright environments or in scenarios when you wish to project a large picture, for example, on a large blank wall, thanks to its capacity to appear reasonably good in its brightest mode. Even though it is not true 4K and depends on XPR pixel-shift technology, its lens is sharp, so you'll enjoy a clean portrayal of the 4K UHD video despite its limited adjustability.
The BenQ TK700STi is marketed primarily as a gaming projector, despite the fact that it is an all-around capable performance considering its budget and short-throw design. And I believe that the BenQ TK700STi deserves to receive ProjectorCentral's Highly Recommended designation because of how well it performs as a gaming projector. It's a terrific option if you take gaming seriously and need the expansive, captivating vision that only a projector can provide.