The VPL-VW870ES is Sony's newest native 4K SXRD home theatre projector, replacing the traditional bulb with a laser light source. The advantages of this strategy include quick on/off without the typical warm-up and cool-down times of regular bulb machines and a steady light output across the 20,000 hours of claimed laser source lifespan. As a result, the projector will maintain calibrated settings for a longer period of time than a bulb, which with time alters its light output and wavelength. The native 4K SXRD (Silicon X-tal Reflective Display) chips, which have a full 4K resolution of 4096 x 2160 but can handle Ultra HD signals (3840 x 2160) with ease, are ported from the professional division, much like in earlier Sony models. You can zoom to fill the entire frame within the menus.
The price of this model, which is intended to be used in a home theatre with a wide space, puts it much beyond the means of many fans. The TRILUMINOS technology built into the VW870ES is said to cover the whole DCI-P3 wide colour gamut and is compatible with HDR10 (High Dynamic Range) and HLG (Hybrid Log-Gamma) content. Both HDMI inputs handle 4:4:4 4K transmissions up to 60p at full bandwidth of 18Gbps on both. Along with completely motorised lens memory functionality for those employing scope displays, Sony's now well-known 4K Motionflow and ultra-resolution Reality Creation technology are also featured here. Let's know more about the Sony VW870ES projector.
Our Verdict
HDR looks better than any other projector we've tried, but the VPL-dark VW870ES's levels may be better and it costs far more than Sony's VW570ES model.
Pros
Beautiful colour palate
Excellent dark and light detail
True sense of picture depth
Cons
Can't match top TVs for blacks
3D glasses not included
Expensive
Get an Immediate Inquiry Regarding the Product You Are Interested In.
Highlights
4K SXRD™ Panel Technology
Z-Phosphor™ Laser Light Source
Dual Contrast Control, Iris and Laser
All-Range Crisp Focus (ARC-F) Corner-to-Corner
HDR Compatibility
Reality Creation Technology
4K motionflow™ Technology
2200 Lumens Brightness
Picture Position Settings Memory
Nine Calibrated Picture Modes
What's in the box?
RM-PJ24 Remote Commander (1), Size AA (R6) Manganese Batteries (2), Lens Cap (1), AC Power Cord (1), Operating Instructions (CD-ROM) (1), Quick Reference Manual (1) and Safety Regulations (1).
Price and Availability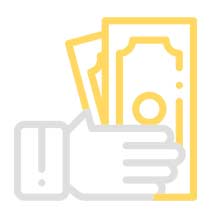 The Sony VPL-VW870ES is available for just under ₹21,00,000. You can get more detailed information about the VPL-VW870ES current price in India and availability by consulting us.
---
Design
A trio of Sony processing systems completes the VPL-standout VW870ES's features. While Sony's Triluminos system broadens the projector's colour spectrum, Reality Creation is on hand to enhance picture sharpness and upscaling of sub-4K sources. Finally, there are numerous settings available for Sony's Motionflow engine to lessen judder and blur. Movie buffs will probably steer clear of this function, but I do suggest at least trying out the subdued True Cinema option.
Comparable Sony 4K projectors are smaller and lighter than the VPL-VW870ES. The laser diode will fit here, and additional ventilation will be provided to aid in dissipating the heat the laser produces. With a beautiful curving upper edge, luxurious finish, and flawless build quality, it generally wears its size very well.
Picture Quality
Sony's laser model makes its promised 2200 lumens of laser-delivered brightness look cautious, as we had hoped based on our experience with the VW570ES. Particularly when the Contrast HDR setting is used wisely. As a result, HDR images stand out from the screen and are a significant improvement over SDR. With HDR 4K Blu-rays that have been mastered to 4000-nit peaks rather than the more typical, less challenging 1000 nits, the Sony VW870ES's HDR capabilities even helps it look the part. These HDR skills are crucial in the projection world because, too frequently, the lack of brightness renders HDR—which was created for the brighter world of TV technology—unconvincing and less entertaining to watch the SDR.
The highly vibrant colour palette of the Sony VW870ES supports the display's exceptional brightness. The VW870ES's brightness is prevented from making tones appear thin or faint by the powerful saturations, which are also a feast for the eyes in and of themselves. The VW870ES handles colour with an excellent level of nuance and accuracy. This makes HDR images appear more realistic and three-dimensional rather than forced and plasticky, even with skin tones. Concerns concerning the Sony VW870ES's black level response were highlighted during early pre-release demonstrations. Fortunately, Sony's engineers have significantly addressed the situation for the final product.
Want to Know How to Choose the Perfect Solution for Your Audio System?
Specifications
| | |
| --- | --- |
| Brand : | Sony |
| Model : | VPL-VW870ES |
| Brightness : | 2200 |
| Size of effective display area : | 0.74" x 3 |
| Number of pixels : | 26,542,080 (4096 x 2160 x 3) pixels |
| Dimensions (WxHxD) (mm) : | 560 x 223 x 496 mm |
| Net Weight (kg) : | 22 kg / 49 lb |
Get an Immediate Inquiry Regarding the Product You Are Interested In.
Conclusion
The VW870ES produces the most stunning 4K HDR images I've ever seen on a home theatre projector. There isn't a product like the Sony VW870ES on the market right now if you have a dedicated home theatre room and enough extra cash to even consider buying one.