If you're planning a sizable family gathering while travelling, you can put this in the backseat of your car after things start to feel more normal. The BenQ GS2 weighs slightly more than 1.5 kg and is very portable. It has a carry case, making it simple to transport. Our month-long testing support BenQ's promises about battery life. You have roughly 3 hours of battery life on a single charge, which is sufficient to watch a moderately long movie without a power source. It is pet- and child-proof due to its drop resistance up to 0.5 metres. It survived when I once knocked it over. Its durability is increased by the IPX2 rating, which makes it resistant to unexpected water (and preferably beer) spills.
The setup is quick and easy. It communicates wirelessly with Apple and Android devices, enabling you to mirror your phone's screen. The HDMI connector allows you to connect a casting device; I used an Apple TV for this. Alternatively, you may connect to your Wi-Fi network and use the Aptoide app store to download Netflix or YouTube apps directly to the device. You can also insert a USB drive containing your media content, just as with all other projectors.
Our Verdict
Due to its USB-C connection, it is superior to some portable projectors. But yet another portable projector suffers from the absence of a reliable and functional app store for the built-in Android.
Pros
Cool as' battery power
Clever and useful Wi-Fi
Decent picture
Cons
Poor 576i/50 deinterlacing
All output converted to 60fps
Get an Immediate Inquiry Regarding the Product You Are Interested In.
Highlights
500lm HD smart projector built with family in mind – Splash-proof, Drop-proof, Eye-Protection Sensor and Parental Timer for worry-free enjoyment anywhere
Bluetooth speaker & Built-in Aptoide TV Apps
Wireless cast, HDMI, USB Type-C and USB-A connectivity options
What's in the box?
Power Plug, Warranty Card, Bluetooth Remote Control and Manual
Price and Availability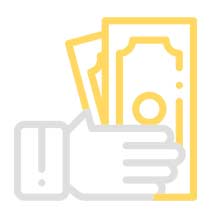 The BenQ GS2 is available for just under ₹79,990. You can get more detailed information about the GS2 current price and availability by consulting us.
---
Design
Although the projector is small, its structure and design aren't the tiniest we've seen. It comes with a beautiful travel bag to store the projector and its attachments and won't fit in your pocket. The projector is incredibly sturdy and can withstand drops of up to 0.5 metres. It's comforting to know that the device can endure the occasional accidental drop, even though we wouldn't advise testing it. Additionally, it is IPX2 splashproof, so if you're using it for an outside picnic and it starts to rain, you have some time to pack it up.
Speaking of build, the projector boasts a unibody design with a smooth rubber finish all throughout. There is no texture and the rubber feel is pleasant to the touch. I wish it had some sort of texture, even just on the sides, to make it easier to hold the device, but that's just me. You could prefer the polished appearance all around. In the front, a housing serves as protection for the lens.
Picture Quality
However the GS2 boasts an 85 percent sRGB colour gamut, calibration is absolutely necessary. The "User" mode with the colour temperature set to warm was the closest accurate setting I could find. Without calibration, there is a pronounced blue tint and a lack of contrast, which causes congested scenes to lose detail. This was a deal-breaker for someone like myself who is very picky about the calibre of their displays. The GS2 is well-equipped in terms of features and usefulness.
Additionally, there is support for USB-C DisplayPort, a dedicated HDMI port, autofocus, autokeystone correction, and 5 GHz WiFi bands. The base of the mount even tilts 15 degrees up and down, making it incredibly stable. While several well-known apps are now available in the UI and Google Cast and AirPlay worked flawlessly, PrimeVideo stands out for being absent. You receive compatibility for Bluetooth speakers and headphones, a 3.5 mm line out, and built-in speakers that are 2 W loud enough for temporary personal entertainment. The gadget is generally simple to set up and operate.
Want to Know How to Choose the Perfect Solution for Your Audio System?
Specifications
| | |
| --- | --- |
| Brand : | BenQ |
| Model : | GS2 |
| Brightness : | 500 |
| Native Resolution : | 720p (1280×720) |
| Contrast Ratio : | 100000:1 |
| Dimensions (WxHxD) (mm) : | 139mm x 144mm x 139mm |
| Net Weight (kg) : | 1.6kg |
Get an Immediate Inquiry Regarding the Product You Are Interested In.
Conclusion
A proper home theatre class projector is what you need if you want a large-screen home theatre experience. But let's say you require a mobile projector that is drop- and splash-proof and provides a high-quality viewing experience through a variety of casting possibilities. For these combined qualities, the BenQ GS2 is difficult to beat in such circumstance.
The BenQ GS2 isn't the cheapest option, especially when you look at the resolution support alone. There are cheaper, more basic projectors out there. There are also some with native 1080p resolution handling capability or louder speakers. But, the GS2 is a compromise. It comes packed with features and connectivity and the flexibility to suit young families looking to use it around the home, or outdoors, or take it on a camping holiday. Its kid-friendly features are probably its star highlight if you can overlook its projected resolution.