Since Bowers & Wilkins has been manufacturing loudspeakers for almost 60 years, they have frequently been at the forefront of acoustic design advancements. For a large portion of that time, the flagship 800 series served as the platform for the market introduction of these advances, after which they were "trickled down" to the company's more priced speakers. The new Bowers & Wilkins 705 S3 features a rear-mounted port, a mid-sized bass driver, and a dome tweeter in a traditional 2-way configuration. All of the drivers have been designed by B&W and are naturally specific to the cabinet. The company's next-generation B&W Continuum cone, a type of woven polymer material, which has been in use since 2015, is employed in the mid-bass unit. The manufacturer claims that this product's superior natural damping, frequency linearity, and extended excursion will restrict compression damping under load.
The 705 S3, as B&W refers to it, is the first model in the 700 series to have an externally placed tweeter on top. The tweeter enclosure is made from a single billet of aluminum and has a lovely taper that both decouples the mounting from the veneered enclosure and absorbs acoustic energy. This B&W-made design, according to the manufacturer, is a 25mm carbon dome unit with a linear frequency response and a first break-up mode that occurs at 47 kHz. According to reports, this is Bower's top high-frequency unit before the 800 Series Diamond domes. In the B&W 705 s3 review you will get more information about price, sound quality, design and more just go through it.
Our Verdict
The B&W 705 S3 speaker performs best in mid-sized rooms, so consider the size of the space in which you intend to use it while making your decision.
Pros
That plinth is fantastic.
Beautifully built
Cons
Not suitable for larger rooms
High price
Get an Immediate Inquiry Regarding the Product You Are Interested In.
Highlights
Solid Body Tweeter
Carbon dome tweeters
Biomimetic Suspension
Continuum™ Cone
Decoupled Midrange Assembly
Aerofoil™ Profile bass cone
Curved Baffle
What's in the box?
Bookshelf Speakers and User documentation
Price and Availability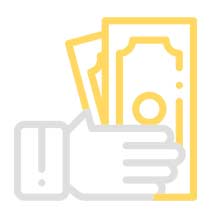 The Bowers & Wilkins 705 S3 is available for just under ₹515,000. You can get more detailed information about the 705 S3 price in India and availability by consulting us.
---
Design
The top-tier bookshelf variants, the 705 S3 2-Way Stand Mount Loudspeaker and the 702 S3 and 703 S3 models, both feature external tweeters with solid bodies. With the curved cabinet, it has a 6 12″ Continuum cone midbass driver. If you enjoy high-quality bookshelf speaker, you are aware of their incredible ability to create a three-dimensional sound stage. That is furthered by the external tweeter.
You will find that they completely disappear and offer you a lovely image where you can nearly reach out and touch the instruments if you place these on a pair of the new stands, which are also upgraded. For a much less money, these come close to matching the Diamond 805's legendary sound quality.
Sound Quality
This speaker sounds pristine, clear, and utterly contemporary. The B&W 705 S3 boasts a smooth yet revealing treble, a powerful but not overpowering bass, and an open, easy midband. While the midband is smooth throughout all musical genres, the tweeter can occasionally sound nearly ribbon-like, and the speaker lacks directivity. I discovered that the sound remained constant whether I stood up or moved to the left or right in the lounge.
It positively erupted into my listening environment, sounding broad, deep, and layered in height. This speaker also soundstages quite well. The trumpet or clarinet never once felt suffocated while playing this test track; there was always enough room and air around them.
Want to Know How to Choose the Perfect Solution for Your Audio System?
Specifications
Brand :
Bowers & Wilkins
Model :
705 S3
Drive units :
1x ø25mm (1 in) Carbon Dome
high-frequency
1x ø165mm (6.5 in) Continuum cone bass / midrange
Frequency range :
6dB at 45Hz and 33kHz
Sensitivity :
88dB spl (2.83Vrms, 1m)
Dimensions :
340 x 200 x 285 mm (HxWxD)
Net Weight :
9.3kg
FAQ's
What makes a subwoofer more powerful?
The subwoofer in question's wattage determines its power; a greater wattage indicates a more potent subwoofer.
How do I make my subwoofer bass better?
Your subwoofer should be positioned facing outward into the rest of the room and within 8–12 inches of a wall for the best sound quality. Consider locating your subwoofer in the room's corner for even more output, since this placement may greatly improve the overall sound.
How do you get deeper bass?
Use a low-pass filter to remove the higher frequencies from the bass notes before shaping the sound with the amplitude and filter envelopes for deep bass. We eliminate the higher frequencies using the low-pass filter cutoff. The filter resonance was then experimented with to create additional depth and colour.
Get an Immediate Inquiry Regarding the Product You Are Interested In.
Conclusion
The new Bowers & Wilkins 705 S3 walks a fine line between sounding detailed and clinical and having a largely neutral sonic character. The treble sound is beautiful, and the midband offers excellent instrumental separation. Another extremely powerful point is soundstaging. All in all, it's a fantastic new competitor in the competitive mid-price speaker market, and I heartily recommend it.