The 90ES series of projectors, which also includes the Sony VPL-VW590ES and Sony VPL-VW790ES, is completed by the Sony VPL-VW290ES and Sony VPL-VW890ES. Based on the image processor used by the best Sony 4K TVs, these Sony 4K projectors have the Sony X1 image processor for projectors. To give viewers a better watching experience, they support 4K 60 fps, HDR (HDMI 2.0), HDR dynamic range optimization, and Reality Creation technology. The Sony VPL-VW290ES is equipped with a standard light and an aspherical lens, which are the two versions' primary distinctions.
The Sony VPL-VW290ES is the most economical projector for anyone who is serious about home theatre because it is the entry-level model in the native 4K projector market. This can be a good place to start if you want to get out into the world for the first time. The 3LCD and DLP projectors below the VPL-VW290ES use less expensive Full HD projector chips and innovative pixel-shifting techniques to produce a 4K on-screen image. They do a respectable job, but in our opinion, it falls short of native 4K designs in terms of quality.
Our Verdict
Although it doesn't significantly outperform its predecessor, this inexpensive Sony projector is a home theatre treasure.
Pros
Glossy HDR picture
Excellent HD upscaling
Insightful, cinematic image
Cons
No 4K@120Hz/VRR gaming support
Get an Immediate Inquiry Regarding the Product You Are Interested In.
Highlights
The VW290ES actually carries a true 4K pixel count
HDR10 and HLG are the most standard formats of HDR
A clever image management system that manages to simultaneously boost black levels and bright areas for a more convincing HDR experience
A proprietary image processor that applies knowledge learned from Sony's TV division to the VW290ES projector
What's in the box?
RM-PJ28 Remote Commander (1), Size AA (R6) Manganese Batteries (2), Lens Cap (1), AC Power Cord (1), Operating Instructions (CD-ROM) (1), Quick Reference Manual (1) and Safety Regulations (1).
Price and Availability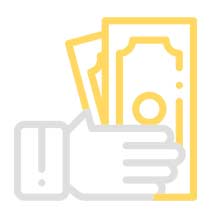 The Sony VPL-VW290ES is available for just under ₹4,60,000.00. You can get more detailed information about the VPL-VW290ES current price in India and availability by consulting us.
---
Design
The chassis is the same as before; it is 14kg in weight, 21 cm tall, and 50 cm wide. Compared to the smaller, cheaper pixel-shifting Benq, Epson, and Optoma options, that is a significant size increase and will need a suitable AV rack or ceiling mounting rather than a coffee table or shelf. On one side, there are connectors and buttons for the gadget. For your source material, there are two HDMI 2.0 connectors, a USB-A input, an ethernet port for firmware updates, and more.
The projection system doesn't really mark a turning point for Sony, but that's okay. A 225W high-pressure mercury lamp with a 1500 ANSI-lumen output, rated to survive for 5000 hours of viewing at low brightness before needing replacement, powers the system initially. If you use the bulb at high brightness, which we advise, you should obtain roughly two-thirds of that amount.
Picture Quality
The VW290ES's images are incredibly sharp, as you would expect from a native 4K projector. The VW290ES delivers every last detail with assurance and clarity, whether it's the expertly controlled film stock grain of the outstanding Raiders Of The Lost Ark 4K Blu-ray or the razor-sharp detail of the cockpit instruments in the unfortunate/lucky (depending on your point of view) plane in Sully.
This is especially true if you make use of the Reality Creation function, which in my opinion has emerged as the projection industry's most potent detail augmentation technique. The advantages of Sony's XI For Projector CPU are evident in this model's prowess in upscaleing HD video. Common problems, like colour banding/shifting, accentuated source noise, extremely "hard" object edges, strange grain management, and sluggish motion, are not present, providing a pleasant, neutral image that is simple to immerse oneself in.
Want to Know How to Choose the Perfect Solution for Your Audio System?
Specifications
| | |
| --- | --- |
| Brand : | Sony |
| Model : | VPL-VW290ES |
| Brightness : | 1,500 lm (Lamp mode: High) |
| Size of effective display area : | 0.74" x 3 |
| Number of pixels : | 26,542,080 (4096 x 2160 x 3) pixels |
| Dimensions (WxHxD) (mm) : | W 496 x H 205 x D 464 mm |
| Net Weight (kg) : | 14 kg / 31 lb |
Get an Immediate Inquiry Regarding the Product You Are Interested In.
Conclusion
There are no doubts about the fact that Sony's new VPL-VW290ES is the only projector of its kind and takes a bold and unconventional approach to HDR. It is also a huge success. I never would have imagined that its vivid, punchy HDR graphics would have as much in common with television as they do. The Sony does an equally good job with streaming entertainment, with visuals that are sharper and clearer than anything my VPL-VW270ES can provide.
The new machine offers not only a new direction but also a much enhanced picture, especially in HDR, as opposed to merely an incremental improvement over its predecessor. Its SDR performance is also impressive, made possible in large part by the VPL-exceptional VW290ES's gamma tracking and colour accuracy. I definitely advise that you give it a try if you're considering switching to entry-level true 4K projection.