Whether considering bookshelf, floor-standing, or Bluetooth speakers, Q Acoustic is a well-known brand that produces good quality speakers worldwide. About one of the wireless speaker system, the Q Acoustics M20 HD, offers excellent sound quality at a reasonable price. Because of its features, it should be on your list if you're thinking about purchasing powered speaker system for your home or workplace. If required, the M20 speaker type can be mounted on a wall as a wall speaker, a bookshelf, or a stand. There are several ways to connect M20 speakers, including wired connections to a laptop, TV, CD player, and other devices.
Additionally, you may connect by optical, RCA line-level, aux, USB Type B, and there is even a subwoofer output if you choose to do so. Since aptX HD Bluetooth is built into the device, compatible devices may be used to stream high-resolution sound up to 24 bits/48 Hz wirelessly. The built-in digital amplifier in the Q Acoustics M20 wireless music system is a significant benefit of the product since it produces an extra-deep sound. If you enjoy watching movies, web series, or listening to sound, this wireless speaker is one of your best options.
Our Verdict
The perfect option for individuals looking for a stylish, adaptable, and reasonably priced sound system.
Pros
Insightful and spacious presentation
Unfussy placement-wise
Great connectivity options
If you'd like to learn more about the product.
Highlights
Best Powered bookshelf speakers
Ported cabinet delivers bass to 55Hz
65-watt internal amplifiers
Bluetooth 5.0 with aptX, USB, optical, and RCA inputs
What's in the box?
1x Powered M20 speaker, 1x Passive M20 speaker, 1x Remote handset (including batteries), 1x Speaker Cable (4 meters), 1x Optical Cable (3 meters), 1x US Power Cord (2 meters), 2x Foam Port Bungs and 1x User Manual.
Price and Availability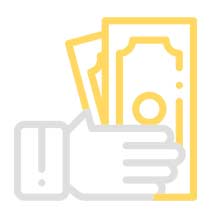 The best Q Acoustics M20 HD Bookshelf Speaker is available for just under ₹59,900. You can get more detailed information about the M20 current price and availability by consulting us.
---
Design
The M20 HDs from Q Acoustics are around the same size as the 3020i and include the same 3000i series industrial design elements, including deep cabinets, rounded edges, flat-style binding posts, and rear-firing reflex ports. The M20 also has P2PTM (Point to Point) cabinet bracing, much as the 3000i series. The 3020i requires a separate amplifier, whereas the m20 is an active speaker. This is the other significant distinction. Therefore, it includes a small control panel with volume controls and a multipurpose power button on the top. After evaluating the white M20, we believe it is appropriate for any environment. Walnut and black are two other colour options.
The best M20 speaker terminals offer an attractive low profile design, and the substantial surface area makes speaker wire installation simple. If you prefer a quick-swap option, these wireless speakers also offer banana plugs. I'm disappointed that we can't remove the grilles from the M20 model but they look good enough otherwise.
Sound Quality
The sound quality of the Q Acoustics M20 is excellent. We tried a lot of speakers and reviews hi-fi speakers discovered that the M20 delivers best and exceptional performance that is far better at this price range. These speakers truly impressed us. While enjoying a movie, the voice was crystal clear and appropriate for a movie enthusiast. The sound was detailed. Yet, we thought that the speaker lacked a little low-end oomph at the lower level; however, turning them up a touch offered the fullness that was desired.
The vocals are clear without seeming sibilant and have a lot of presence. The mids also have a little warmth. Of course, it's not up to par with Dolby Atmos speaker system review, but there is definite directionality that corresponds to the action on screen. This also implies that the M20s make a good gaming partner. The best M20s' sound a wireless speaker is difficult to criticise for all but the most analytical ears.
Get an Immediate Inquiry Regarding the Product You Are Interested In.
Specifications
| | |
| --- | --- |
| Brand : | Q Acoustics |
| Model : | M20 |
| Crossover Frequency : | 2.4kHz |
| Dimensions : | 279mm (H) x 170mm (W) x 296mm (D) |
| Tweeter : | 22mm (0.87 in) |
| Mid Bass / Driver : | 125mm (4.92 in) |
| Weight: | 5.1kg (passive speaker), 5.5kg (powered speaker) |
FAQ's
At what treble does q acoustic speaker use?
Q Acoustics speakers are designed to produce a wide range of frequencies, from low bass to high treble. Most Q Acoustic speakers are capable of producing treble frequencies in the range of 2,000 Hz to 20,000 Hz, which covers the majority of the audible range for human hearing.
What power does q acoustic speaker use?
Q Acoustics speakers are designed to work with a wide range of amplifier power levels. Most Q Acoustic speakers are rated to handle a certain range of amplifier power, typically expressed in watts. The power rating of a speaker is an important consideration when selecting an amplifier or receiver, as it determines the maximum power that the speaker can safely handle.
What is the best feature of Q acoustic speaker?
Q Acoustics is a well-respected brand in the audio industry and is known for producing high-quality speakers with a wide range of features. Some of the best features of Q Acoustic speakers may include:
Sound quality: Q Acoustics speakers are designed to deliver high-quality sound with excellent detail and clarity. They use advanced driver technology and crossover networks to deliver a wide frequency response and smooth sound.
Build quality: Q Acoustic speakers are built to high standards, with durable materials and robust construction. They are designed to withstand the rigors of everyday use and provide long-lasting performance.
Want to Know How to Choose the Perfect Solution for Your Audio System?
Conclusion
Overall, Q Acoustics has a reputation for making excellent speakers, and the M20 bookshelf speaker does not disappoint due to its features and sound quality. The best M20 bookshelf speaker review offers excellent sound quality for its price range; it can play most types of sound well, is pleasant to listen to, and has an aesthetic design. The Q Acoustics M20's only defining characteristic is that it will not provide a high-quality output if we play at a low volume. The overall performance is an excellent option if someone is looking for a wireless speaker for their home or workplace then we heartily recommend this speaker to you and if you need any assistance finding a place to buy, please get in touch with us using the details provided below.