Focal is a French company that produces high-quality speakers, and bookshelf versions are one of their strengths. The Aria loudspeaker series uses cutting-edge driver technology that were first created for Focal's renowned Utopia speakers to provide high-end sound without the hefty price tag. The Focal Aria 906 provide a larger soundstage, smoother, more nuanced highs, and more powerful bass than you might anticipate from such little speakers.
The Aria 906 stays true to the Aria range's DNA: outstanding perceived value and excellent high-end acoustics made possible by the use of premium materials. Users may take advantage of the neutrality, presence, and elegance of the Flax cone in this 2-way loudspeaker. For individuals who are enthusiastic about music, the goal was to get back to the basics of acoustics. The natural sound of F cone speakers is distinguished by their lack of coloration, richness of reproduction in the middle register, and tighter bass. Better dynamics and a more consistent sound are the end results. Aria provides both traditional and contemporary design.
Our Verdict
The sophisticated, premium sound and use of high-quality components, which are typical of the Aria series, were the most important aspects in the design of the Aria 906 speaker. The flax cone of this two-way, front-reflex speaker produces balanced, authentic, and delicate sound. The result is a more homogeneous sound and better dynamics.
Pros
Detailed, expansive and enjoyable performance
Beautifully built
High Bass for such a small mid-bass driver
Cons
Demanding in terms of placement
If you'd like to learn more about the product.
Highlights of Focal Aria 906
Bass-Reflex Design with Front-Firing Port
Binding Posts Accept Pins, Spade Lugs, Banana Connectors, or Bare Wire
Removable Magnetic Cloth Grille
Designed and Built in France
What's in the box?
2 Bookshelf loudspeakers, 2 Grilles and User Manual
Price and Availability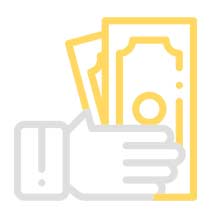 The Focal Aria 906 Bookshelf speaker is available for just under ₹175,000. You can get more detailed information about the Focal Aria 906 and availability by consulting us.
---
Design
The Aria 906 is the smallest speaker in a brand-new series created to fill the gap between the line-level Chorus range and the somewhat more exotic and opulent Electra and Utopia ranges. This is a big challenge because the technology used in the flagship models is extensive, costly, and complicated to replicate at lower price points. This is simple enough to understand in terms of how the 906 is shaped. Even without the "slashed back" of the Utopia line, the cabinet is far more evocative to the Chorus range than the Electra range and use Focal latest cones.
The changes in the body are slight but apparent upon closer study. We examined the visually extremely comparable Chorus 807 earlier this year. In comparison to its younger sibling, the Aria is heavier and the cabinet seems more immovable. The 906 uses non-parallel surfaces and various high density board thicknesses inside to provide the least resonant and inert enclosure feasible. The several compartments where the drivers are held are likewise divided by a non-parallel partition. A big and magnificent cabinet is the end product.
Sound Quality
The first Aria we've tested is the Focal Aria 906, a two-way bookshelf speaker. We have a lot to look forward to if performance is any indication. For starters, it makes a loud sound and high-end audio. At this price, we seldom ever hear a feeling of scale like this. It encompasses with ease and is lofty, vast, and expansive. Additionally, it is strong, with just enough force to keep you seated but not enough to make you feel intimidated. That's mostly due to the 906's bass, which is plentiful, substantial, and well-extended.
Get an Immediate Inquiry Regarding the Product You Are Interested In.
Specifications
| | |
| --- | --- |
| Brand : | Focal |
| Model : | Focal Aria 906 |
| Type : | Bookshelf Speaker |
| Connectivity : | Wired |
| Power : | 25 – 120W |
| Weight : | 19lbs (8.5kg) |
| Dimensions : | 153/8x 87/8x 111/32″ (390x225x280mm) |
Want to Know How to Choose the Perfect Solution for Your Audio System?
Conclusion of Focal Aria 906
The Focal Aria 906 is a stylish speaker with a refined design. We tested the speaker pair with a Marantz amplifier in the living room of an ancient family home. The room's acoustics were close to optimum, but membrane corner traps would still be required to provide the optimal sound. In order to acquire a sense of the music played on the Aria 906, we also listened to classical, rock, and acoustic music. Like watching a movie, our experience was quite wonderful.
But if you're looking for that rare speaker that offers both great sound quality and volume at an affordable price point, this is definitely worth considering, to look at and comes at a very low price for a French made speaker from a top brand company. It only has small imperfections and seemingly low distortion, making for a very pleasant and nice speaker to listen to with a bit of equalizer.