The flagship model of the 600 Series, the B&W 603 S2 Anniversary Edition is a 2.5-way floor standing speaker. Beyond the speaker itself, which we will discuss in great detail, this is a significant milestone for the 600 Series because it has been available for purchase for 25 years in many guises. This is a noteworthy accomplishment when we consider that there are entire Hi-Fi organizations that have not endured that long.
In addition, the 600 Series has developed into a touchstone; other businesses closely observe, analyze, and – whether they like to admit it or not – respond to it. Although Bowers & Wilkins isn't above responding to what other companies do, it isn't the only speaker at this price point that can make this claim. However, during the entire time it has been a part of the Bowers range, it has been a notional benchmark. As a result, they are constantly referred to as the main competition, regardless of how good or horrible it may be in a particular year (although, without going generation by generation, my opinion is that they've been mainly good with the occasional wobble).
Our Verdict
The B&W 603s are an incredibly gifted pair of speakers that are among the best available for the money. The popular 600 Series turns 25, and Bowers & Wilkins celebrates with an upgraded and optimized anniversary edition.
Pros
Stunning with vocals
Impressively spacious soundstage
Loads of detail
Cons
Not the most relaxed sound
Build lacks a luxury feel
Get an Immediate Inquiry Regarding the Product You Are Interested In.
Highlights
1″ decoupled double dome aluminum tweeter
6″ continuum™ cone fst (fixed suspension transducer) midrange
Dual 6-1/2″ paper cone woofers
Bass-reflex cabinet with rear-firing flowport™
Dual binding post speaker terminals allow bi-amping or bi-wiring
Included plinth and carpet spikes provide added stability
Includes a 2-piece foam port plug for adjusting the speaker's low-frequency performance
Optimized crossover design including upgraded capacitors
Acoustically transparent, removable magnetic grille
Price and Availability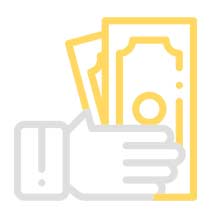 The Bowers & Wilkins 603 S2 Anniversary Edition is available for just under ₹270,000. You can get more detailed information about the 603 S2 Anniversary Edition price in India and availability by consulting us.
---
Design
B&W often outperforms the competition in terms of engineering, whether it be with low-cost or high-end speakers, and the 603s are no exception. You'll understand what we mean once you remove the 600 Series' first-ever magnetic grilles. A 600 Series speaker has typically included the recognizable yellow kevlar midrange cones of B&W. However, B&W's striking silver Continuum cone material, which was originally used in its flagship 800 Series Diamond, has now taken the place of this material. It's great to see included at this pricing point that the cone in this instance is actually a component of a B&W FST drive unit.
FST drivers use a specially created foam ring in place of the conventional rubber surround. According to B&W, the foam effectively dampens cone vibrations, enhancing clarity and minimizing distortion. The only drawback of the design is that it can only be utilized for midrange, not bass, because it restricts the cone's movement. Thus, a pair of 16.5 cm paper bass cones are employed with the 603's 15 cm FST driver. For the high frequencies, add a 25mm double dome tweeter, and you have a true three-way speaker—quite uncommon at this level. Unfortunately for the 603s, it appears that B&W's attention may have been diverted by the driver design from the speaker's overall appearance. The exterior of the cabinet doesn't appear to belong on a product. The plinths seem to have been added as an afterthought, and everything feels quite rough and plain. Although they are useful, they don't enhance the aesthetic of the 603s.
Sound Quality
The 603's most striking feature is functional rather than sonically audible. This speaker is simple to raise to any domestically appropriate level. Despite the almost comically large size difference between the two devices, running with a Cyrus i7-XR (HFC 473) results in a satisfying and effective relationship.
Beyond its useful features, the 603 S2 Anniversary Edition accomplishes a lot of things well. The effort done on the crossovers has yielded significant rewards. The Weather Station's ignorance effectively illustrates this. The B&W does an excellent job of bringing the quiet but intricate opening track Robber together in a way that is cohesive but believable. At no point do four drivers appear to be at work, and determining where their crossing points should be is quite difficult. The ability to listen while suspending disbelief depends on it.
Want to Know How to Choose the Perfect Solution for Your Audio System?
Specifications
Brand :
Bowers & Wilkins
Model :
603 S2 Anniversary Edition
Drive units :
1x ø25mm (1 in) aluminum dome high-frequency
1x ø150mm (6 in) Continuum™ cone FST™ midrange
2x ø165mm (6.5 in) Paper bass
Frequency range :
-6dB at 28Hz and 33kHz
Sensitivity :
88.5dB spl (2.83V, 1m)
Dimensions :
985 x 190 x 340 mm (HxWxD)
Net Weight :
24.1 kg (53.1 lb)
FAQ's
How many speakers do you need for good sound?
Two for music enthusiasts. You don't need five or more speakers if you listen to music more frequently than any other audio. Actually, you only require two. The majority of music is still mixed in stereo since it was designed for stereo sound. Choose two excellent speakers instead of splitting your money among five passable ones.
What is the 3 to 1 rule in sound?
This rule focuses on reducing the audible phasing issues that might occur when converting many microphones to mono. According to the guideline, there should be three times as much space between the sound source and each microphone when using several microphones.
What size speaker is best?
It establishes a fairly general rule of thumb with a room-to-speaker size ratio of 1:0.5. This implies that your speakers shouldn't be any larger or taller than 6 if your room is 12″.
Get an Immediate Inquiry Regarding the Product You Are Interested In.
Conclusion
This is appropriate because the 600 Series has explicitly stated this as its design goal ever since the first model debuted 25 years ago. This has long been the simple all-arounder you went with to honor a wide range of musical tastes. The 603 S2 Anniversary Edition doubles down and performs even better than before, even while it doesn't attempt to rewrite this mission statement or try anything truly novel. Although there are still several excellent competitors at a comparable price, this is a polished and capable performer that will operate with a variety of partnering devices and sound quite good doing it.