The 1920×1200 native resolution, 4,000 lumens, and simple, user-friendly design of the ViewSonic PG706WU WUXGA projector are all impressive characteristics. This projector's Crestron LAN controller makes it simple for IT managers to remotely control and manage several projectors from their workstations. The PG706WU offers a simple and rapid setup thanks to its 1.1x optical zoom, vertical keystone, and comprehensive connections. The lamp's lifespan is also increased by up to 20,000 hours thanks to an energy-saving SuperEco function.
Our Verdict
The projector has a HDBT receiver built in and can receive uncompressed HD video and audio up to 200 feet away.
Pros
SuperColor™ Technology
Features 4,000 lumens
Up to 20,000 lamp hour (SuperEco+ mode)
Get an Immediate Inquiry Regarding the Product You Are Interested In.
Highlights
The lamp's long lifespan enables it to glow brightly for up to 20,000 hours.
Up to 300-inch projection with 4000 lumens
Advanced features include optical zoom and WUXGA resolution.
Ideal for multimedia enjoyment and high-definition presentations.
The ViewSonic PG706WU projects the finest details in any environment thanks to its 4000 ANSI lumens of brightness.
You can project flawlessly in any medium-sized venue, such as a conference room or school.
High brightness and a WUXGA 1920 x 1200 widescreen resolution.
The PG706WU has an energy-saving SuperEco+ mode that lowers power consumption and increases bulb life to 20,000 hours.
Minimizing maintenance expenses and the frequency of light replacement.
The projector is approved by Crestron, AMX, PJ Link, and Extron networkable solutions and has dual HDMI, Video, S-Video, and VGA in addition to being integrated with RS232 and LAN. This makes it simple to manage and monitor the projector from a distance.
What's in the box?
Power Cord, VGA Cable, Remote Control and QSG
Price and Availability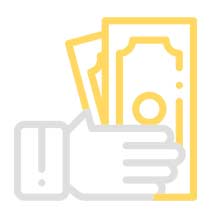 The Viewsonic PG706WU is available for just under ₹95,000. You can get more detailed information about the Viewsonic PG706WU price in India and availability by consulting us.
---
Design
High-definition presentations and dynamic multimedia entertainment are both appropriate for WUXGA resolution, optical zoom, and vertical keystone. This projector, which has two HDMI connections, is ideal for syncing with any HDMI-enabled gadget and can display 3D pictures straight from 3D Blu-ray players. With the optional ViewSonic PGD-350 Shutter Glasses or any other set of 3D glasses that are compatible, you can watch 3D pictures. This projector instantly produces smooth pictures. Faster frame-by-frame action is made possible by its extremely low 16ms input latency.
Picture Quality
Though Projector is not 4K but delivers Up to 300 inches of projection at 4000 lumens ensuring viewers experience true-to-life colour performance in both bright and gloomy conditions without affecting visual quality by displaying a wide colour spectrum. Energy-Efficient SuperEco+ Mode for Up to 20,000 Hours of Lamp Life enables the direct projection of 3D material from 3D Blu-ray players and HDMI-capable computers, iPads, and media players. Any of your HDMI multimedia devices may be supported by dual HDMI ports, giving you a big-screen experience for any occasion.
Want to Know How to Choose the Perfect Solution for Your Audio System?
Specifications
| | |
| --- | --- |
| Brand : | Viewsonic |
| Model : | PG706WU |
| Resolution : | 1920×1200 |
| Brightness : | 4000 ANSI Lumens |
| Contrast Ratio: | 22000:1 |
| Light source life (Nor/SuperEco): | 20000 |
| Dimensions : | 312x222x108mm |
| Net Weight : | 2.79kg |
Get an Immediate Inquiry Regarding the Product You Are Interested In.
Conclusion
This projector is not 4K but it will give you the complete experience of the 4K projector. The Viewsonic is a projector having 4000 lumens brightness which will give you the complete 4K View. The sharpness maybe not of other 4K Viewsonic projectors but it gives you should give a fair chance by its features you may like. With its front stand, you can adjust the projector according to your screen.