I've personally listened to Paradigm speakers and have always praised the quality of their sound. However, I was interested in how well their subwoofers would perform, which is where the Paradigm Defiance V10 comes in. This subwoofer is the most recent generation of subs available from paradigm and is a part of the 'V' series of subwoofers in the defiance line. Paradigm also offers an upgraded series of subwoofers in the defiance line called the 'X' series, and this series includes a larger 15″ subwoofer model in the line.
The new Defiance range of subwoofers from Paradigm has six models total across two sublines, V and X. The Defiance V8, V10, and V12 are uncomplicated cubes featuring a single 8″, 10″, or 12″ woofer, low internal cabinet bracing, and integrated class-D amps with modestly specified power output. The Defiance X10, X12, and X15 models, which each include a single 10″, 12″, or 15″ woofer, are heavier and more rigid, and they can handle more power. The drivers in the X series are also more advanced since they include Paradigm's Active Ridge Technology (ART) surround, which is patented and is said to reduce distortion by 50% and boost power by 3dB when compared to a similarly sized non-ART design. All Defiance subs have a Satin Black finish and come with a three-year warranty.
Our Verdict
With its 10″ woofer and respectable overall power output, Paradigm's Defiance V10 is probably the sweet spot in the company's new Defiance line of subwoofers. It can be used in a wide range of situations and provides valid extension down to 30Hz, so you don't lose much to bigger, more expensive alternatives.
Pros
Neutral frequency response
Convenient and extensive app control
Low distortion
Paradigm's Defiance V10 sub is solidly protected against being overdriven
Cons
Neither digs quite as deep as larger subwoofers
Get an Immediate Inquiry Regarding the Product You Are Interested In.
Highlights
Built-in 120-watt RMS amplifier
Compatible with the Paradigm Defiance WT wireless transmitter/receiver
App-controllable through the Paradigm Subwoofer Control App (available for iOS® and Android™)
Anthem Room Correction (ARC®) tunes the sub to your specific room
Selectable auto/on/off power switch
What's in the box?
Powered subwoofer, Grille, 6.5'AC power cord, Owner's Manual, Online Registration Card and Important Unboxing Information
Price and Availability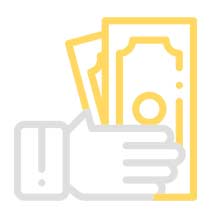 The Paradigm Defiance V10 is available for just under ₹66,000. You can get more detailed information about the Defiance V10 current price and availability by consulting us.
---
Design
The V10 is 33.5 pounds heavy and has dimensions of 15.7 inches in height by 14.3 inches in width and 14.9 inches in depth. An amplifier with a Class D output of 120 watts powers the single driver. If your setup makes running cables challenging, the V10 can accept both speaker- and line-level inputs and contains a connection for a wireless transmission receiver. V10's design in black finish makes it appear basic overall.
Sound Quality
The impact and rumble that give music and movies their life are provided by a strong subwoofer, in my experience, giving your home audio system a sturdy base on which to develop. The cost-effective Defiance V10 from Paradigm is a contender if you're looking for a high-performance subwoofer. Its inverted rubber surround and carbon-loaded polypropylene woofer work together to keep the bass clear and under control. Even better, you can use your smartphone to adjust the sub's sound and adapt it to your space.
Want to Know How to Choose the Perfect Solution for Your Audio System?
Specifications
| | |
| --- | --- |
| Brand : | Paradigm |
| Model : | Defiance V10 |
| Frequency Response : | ±3 dB from 29Hz – 200Hz |
| Dimensions : | 15 11/16″ × 14 1/4″ × 15 5/8″ |
| Weight : | 33.5 lbs. (15.23 kg) |
FAQ's
Is Paradigm Defiance V10 great speaker?
I used the Defiance V10 for the first three days of my evaluation and immediately got used to its personality and enjoyed what I heard from it. In a market that is otherwise packed with subwoofers, I believe it offers decent value.
Does Paradigm Defiance V10 has good sound quality?
With its top-notch drivers and strong amplifier, the Paradigm Defiance X15 can provide a clean, detailed sound with sharp imaging and a large soundstage. The Paradigm Defiance X15 is able to provide a full-range sound, according to many customers, which improves the overall audio quality of a home theatre system.
However, it's crucial to keep in mind that a speaker's sound quality may be subjective and will rely on a range of elements, including the room's size and acoustics, the kind of audio content being played, and individual tastes. The sound quality of the Paradigm Defiance X15 may be outstanding for certain people but subpar for others.
How is the design of Paradigm Defiance V10?
The V10 measures 15.7 inches in height, 14.3 inches in width, and 14.9 inches in depth, and weighs 33.5 pounds. The single driver is driven by an amplifier with a Class D output of 120 watts. The V10 can accept speaker- and line-level inputs and has a connector for a wireless transmission receiver if your configuration makes running wires difficult. V10 seems overall simple due to its black finish design.
Get an Immediate Inquiry Regarding the Product You Are Interested In.
Conclusion
Overall, the Paradigm Defiance V10 is a nice subwoofer with some great features. I'd call it a smart subwoofer because it has smart device app control and a great Anthem ARC room correction system, which made the V10 a strong musical performer and did quite well in movies. However, for almost the same price, you can get more potent options from other brands that may be better, especially for movie content that has a high demand in.