The best music organiser is Uniti Core, which can make bit-perfect duplicates of your favourite CDs and stream the rest of your digital music library to players throughout your house. Uniti Core will expertly rip and catalogue your music if you just load a CD. For your new digital library, select from a variety of internal and external storage options. Not just for the Uniti Atom, Uniti Star, and Uniti Nova players, but also for many other music-streaming devices from Naim and beyond, Uniti Core is the ideal music-server companion. It may simultaneously stream to up to 12 separate players.
Uniti Core may serve as a great music source in addition to being a stylish music archivist and server. Award-winning performance is bundled in a stunning British design that will provide you with years of amusement, along with superb build quality and usability. Learn to use the Uniti Core, then use the Naim App to discover a world of music.
Our Verdict
The most comprehensive and compelling defence of one-box convenience you'll hear
Pros
Small amount of space for such quality
Compact and is well built
Easy set up
Get an Immediate Inquiry Regarding the Product You Are Interested In.
Highlights
Sync up to six Uniti all-in-one players or other Naim streamers and control via the Naim app
Store up to 100,000 tracks to internal (HDD or SSD – up to 8TB) or external Network Attached Storage or USB-connected storage and serve to a network-connected player
Create bit-perfect copies of your CDs, store them internally and play back (external DAC or digital input amplifier needed)
What's in the box?
Standard mains cable, cleaning cloth, drive caddy screws, BNC to Phono Connector and quick start guide.
Price and Availability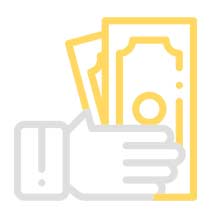 The Uniti Core – Server is available for just under ₹245,000. You can get more detailed information about the Uniti Core current price and availability by consulting us.
---
Design
With the Naim App, which is compatible with Apple and Android smartphones, you can easily manage your Uniti Core and even connect it to other audio systems across your house to create a spectacular multi-room setup. Access all of your music through the app, including your favourite playlists, streaming services, and radio stations. You can even look up artist discographies and bios.
The Naim Uniti Core has an appealing and straightforward design overall. The music server weighs roughly 7 kg and has two USB Type A sockets on the front (front and rear).
Sound Quality
I used a direct connection between the Uniti Core and my Dynaudio Focus 200 XD active speakers because I didn't have any Naim-compatible components on hand. I ran a 2m AudioQuest Carbon digital coax link from the right speaker to the Core along with the BNC-to-RCA adapter that came with the Uniti Core, and a 5m Carbon link from the right speaker's digital output to the left speaker's digital input. The Focus XDs handle resolutions up to 24/192 with a fully connected connection, and the signal stays in the digital domain all the way up to the 150W amplifier output of the speakers. I connected the Dynaudio active speakers and Bluesound Vault 2i using the identical configuration, and then I conducted some in-depth side-by-side listening.
Want to Know How to Choose the Perfect Solution for Your Audio System?
Specifications
| | |
| --- | --- |
| Brand : | Naim |
| Model : | Naim Uniti Core Music Server and Cd Ripper |
| Audio Inputs: | 2 x USB Type A Socket (front and rear) |
| Audio Outputs : | 1 x BNC S/PDIF |
| Weight : | 7 kg |
FAQs
Is Naim Uniti Core worth it?
A high-end music streamer made specifically for use with premium audio equipment is the Naim Uniti Core. Its performance, build quality, and sound quality have all gotten favorable reviews. Reviews have commended its capacity to produce a precise and dynamic soundstage with superb instrument and voice separation. It has also been praised for handling a variety of musical genres and for being simple to connect to various digital sources, including PCs and streaming services.
However, as with any high-end audio equipment, the Uniti Core is a significant investment and may not be a good fit for everyone. It's important to keep in mind that the Uniti Core is a specialized product, specifically designed for high-end audio systems and might not be the right fit for casual listeners or those on a budget. If you are looking for a high-quality music streamer and you are willing to invest in one, the Uniti Core might be worth considering.
Is the Naim Uniti Core a CD player?
No, the Naim Uniti Core is not a CD player. It is a music streamer, which allows you to play music stored on a network-attached storage (NAS) drive, computer, or other networked device and access to internet-based streaming services such as Tidal, Spotify, Qobuz, and more. It doesn't have a CD mechanism, it is focused on streaming capabilities, with the ability to store and play high-resolution files up to 24bit/384kHz, DSD128 and to connect to other devices such as USB drives and other digital sources. It doesn't have the capability to play or rip CDs, if you want to play CDs you will need a separate CD player or a integrated device that has CD playback capabilities.
How does the Naim Uniti Core work?
The Naim Uniti Core is a music streamer that allows you to play music stored on a network-attached storage (NAS) drive, computer, or other networked device and access to internet-based streaming services such as Tidal, Spotify, Qobuz, and more. It works by connecting to your home network via Ethernet or Wi-Fi, and then accessing your music library or streaming services.
Is Naim Uniti Core Roon ready?
Yes, the Naim Uniti Core is Roon ready. Roon is a music streaming and management platform that allows you to access and play your music library and streaming services from a single interface. The Naim Uniti Core is compatible with Roon and can be integrated into a Roon setup as a Roon endpoint. This means that it can be controlled and played through the Roon app, and it will benefit from Roon's advanced audio processing, including high-resolution audio playback and multi-room audio capabilities.
Get an Immediate Inquiry Regarding the Product You Are Interested In.
Conclusions
I don't want to overstate the distinctions between the Bluesound Vault 2i and the Naim Uniti Core that I heard. Although they weren't as loud as day and night, I didn't have to fight or act fake to hear them. Even staunch opponents of the bits-are-bits theory might be persuaded by the analogy.
Unquestionably, the Uniti Core's strong design, linear power supply, and extensive shielding all significantly contribute to the sound quality of the device—and each of those elements is expensive. Even though the Bluesound has more features and a built-in 2TB hard drive, the Core is about more expensive than the Vault 2i. With the Naim, you must add your own storage.