The Star is a state-of-the-art streaming system that only requires speakers to function. It has a built-in CD player, which sets it apart from its brothers that only stream content. This makes it the perfect option for anyone who wants to stream music in whatever way they choose yet still has a CD collection. The Naim Uniti Star power is listed by Naim at 70 Watts, however our testing reveal it has been increased to 90 Watts (the precise figure depending upon load – see Measured Performance). An ordinary Class A/B analogue amplifier—not a Class D amplifier—is housed within, and it is powered by a huge toroidal power transformer.
The capacity to send large transient current to a loudspeaker without restriction from a switch-mode power source with limited capability is where the Naim concept is introduced. Penalty: That transformer is primarily to blame for the Uniti Star's small design and 13kg weight. To maintain the size at 432mm wide, 265mm deep, and 95mm high, Naim had to cram a lot around it.
Our Verdict
The Star is an easy choice because to its numerous source possibilities and excellent quality. The Star's abilities complement the quality of Naim's Uniti line. In terms of build quality and sound, this is truly outstanding work from Naim.
Pros
Excellent construction quality and finish
Sound that is expressive, interesting, and faithful from any source
Highlights
Plays CDs and CD-Rs with 70 watts per channel into an 8-ohm load.
The CD ripping feature enables you to make digital files off of your CDs.
rip songs to USB hard drives or optional SD cards.
Plays linked speakers with digital music from computers, music servers, and internet services.
Using the Naim app on Apple® and AndroidTM smartphones as a remote
Built-in Wi-Fi for streaming music from web services and networked hard drives
For playing audio from compatible smartphones, tablets, and desktops using Bluetooth with aptX HD
What's in the box?
Integrated amp/CD player, 6.5′ AC power cord, Remote control, 4 "AAA" batteries, 2 Speaker plugs, Cleaning cloth, Quick Start Guide, Safety Manual, Warranty/Registration Card, Naim brochure
Price and Availability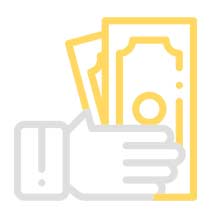 The Naim Uniti Star is available for just under ₹5,00,000.00. You can get more detailed information about the Naim Uniti Star current price and availability by consulting us.
---
Design
A high-performance CD player, UPnP streaming, aptX Bluetooth, AirPlay, a 24-bit/384kHz and DSD 128-capable DAC, Chromecast, Roon compatible capabilities, and recently announced Qobuz built-in to complement Tidal & Spotify are all included in the Naim Uniti Star box. The amplifier component of the Naim Uniti Star is also included; it has a power output of 2x 70W RMS (8ohm), so all you need for great sound are a pair of speakers.
Additionally, the Naim Uniti Star CD slot electronically rips CDs to WAV or FLAC and stores them in the place of your choice. There are 2 digital, 2 coaxial, 2x optical, 2 USB front and back ports, as well as an SD card slot (which I'm finding to be quite useful). A pair of analogue phono-type inputs and an HDMI ARC capability are also included in the box. There is also a 5 pin DIN input, however as the Star lacks an inbuilt power supply out, it is incompatible with my Naim Phono Stageline.
Sound Quality
The Naim Uniti Star can stand on its own as the focal point of a stereo system. It features a handy selection of digital and analogue connections if you wish to connect other devices or a compatible TV, and it provides 70 watts per channel to drive a pair of speakers. Wi-Fi and Bluetooth are also included into this incredibly adaptable component for music streaming. The CD player also has a "ripping" feature that enables you to create bit-perfect digital file copies of your preferred CDs, as if that weren't enough.
Want to Know How to Choose the Perfect Solution for Your Audio System?
Specifications
Brand :
Naim
Model :
Uniti Star
Dimensions :
95mm x 432mm x 265mm
Weight :
12kg
Mains Supply :
115V, 230V; 50 or 60Hz
Analogue :
1 x RCA
1 x 5-pin DIN
Amplifier Output :
70W per channel into 8 ohms
Finishes :
Brushed and anodised aluminium
Conclusion
The Star is an obvious pick due to its multiple source options and high quality. The Star's capabilities compliment Naim's Uniti line's excellence. This is genuinely fantastic work from Naim in terms of build quality and sound.
The performance of the Uniti Star was dictated by the DAC, which produced CD-quality results even when fed high-resolution digital. Analogue inputs were limited by a similar-performance ADC. The amplifier is strong and well-measured.