The next level on the Naim pre-amplifier ladder is the Naim NAC 282 (Naim Audio Control). There are six line-level inputs on the NAC 282. (2 with Din and RCA). If you want to connect a turntable, one of the inputs can also power a Naim phono stage. The 282 includes distinct record and listen buttons as opposed to the NAC 202's single row of buttons. There is also a balancing control, as well as buttons for Mono and Mute. The common Naim mentality is to spend money on items that perform at the highest level given their pricing. The Naim NAC 282 2's excellent level of performance for the price is a result of this strategy.
The Naim NAC 282's digital and control circuits are independently powered by the NAPSC. leaving its audio circuitry to either a standalone FlatCap XS, HiCap, or SuperCap power source, the power supply of a NAC 155 XS or NAP 200 power amplifier, or both. The end result is preamplifiers from Naim with even better transparency, superior musicality, and, of course, all the versatility you'd expect.
Our Verdict
It takes time and effort to get the best performance out of this outstanding pre/power combination, but it is definitely worth it.
Pros
Good dynamics and increased clarity
Brings your music collection to life
Cons
Nothing other than the price
Get an Immediate Inquiry Regarding the Product You Are Interested In.
Highlights
Support for both DIN and RCA inputs to facilitate connection into a wider range of systems
Silent microprocessor control that sleeps during listening
Precision rotary potentiometers with precious metal wipers
AV bypass mode for simple connection to an existing AV system
Powered input for use with StageLine or SuperLine phono stages
What's in the box?
NARCOM-4 Remote Control
Price and Availability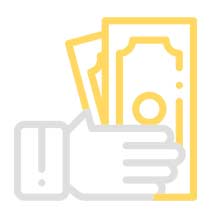 The Naim NAC 282 – Integrated Amplifier is available for just under ₹750,000. You can get more detailed information about the NAC 282 current price and availability by consulting us.
---
Design
The NAC 282 is a product that will endure. A NAP200 DR power amplifier will sound fantastic when connected to it. A variety of solutions are available to enhance performance. Performance will be enhanced with the addition of a Hi-cap DR because it offers a distinct low noise supply for every channel. Additional benefits can be obtained by adding a second Hi-cap DR, which gives each channel its own PSU. To further improve things, add a supercap. This is a handy stepping stone to move to a NAC 252.
Sound Quality
In order to reduce the impact of microphonic vibration on the extremely sensitive electronic components, low resonance circuit boards and anti-vibration, resonance control foot maximise isolation. The NAC 282 has a silent microprocessor that manages every part of the amplifier while it sleeps while you listen. In order to ensure a safe shutdown in the event of a power outage, optical protection circuits continuously check the power supplies.
A "Smart IR" system remote control with user-configurable settings is provided. Two of the Naim Audio NAC 282's six inputs can be set up as either the standard DIN inputs, which are favoured for their superior earthing and impedance matching, or for use with the more widely used RCA phono connections, allowing a variety of cables and other non-Naim Audio parts to be utilised. For usage with the Naim Audio AV2 processor or anything comparable, there is a dedicated unity-gain input available.
Want to Know How to Choose the Perfect Solution for Your Audio System?
Specifications
| | |
| --- | --- |
| Brand : | Naim |
| Model : | NAC 282 – Integrated Amplifier |
| Audio Outputs : | 2 x variable (DIN), 3 x fixed (DIN) |
| Dimensions (HxWxD) : | 87 x 432 x 314 mm |
| Weight : | 7.0 kg |
Get an Immediate Inquiry Regarding the Product You Are Interested In.
Conclusions
I got the NAC282 to replace a NAC202 that I had previously used. It was powered by HICAP DR and NAPSC 2, and my power amplifier was a NAP 200DR. Although the NAC202 was excellent, I was taken aback by the NAC282's advancement. Deeper bass, a more dynamic sound, and a sharper stereo image were the main enhancements. With vocals sounding more natural and having their own existence inside the soundstage, everything is much simpler to follow. While still blending into the overall sound, individual instruments are simpler to follow. Despite the significant price increase, I would suggest the upgrading.