Today, many loudspeakers are sold more for their aesthetic value or ability to integrate into a room than for their performance. They come in a rainbow of sizes and designs since they are the most noticeable AV component after the television. Compromises in audio quality are common with lifestyle items; not so with the Focal Dome Sub system. In comparison to rival goods, Focal's small, fashionable loudspeaker makes much less concessions. Additionally, they did so at a competitive price.
With a successful history of producing high-quality full-sized loudspeakers, it was only natural for the French company Focal to design a lifestyle product. Their aim was to create a speaker that could be easily integrated into existing room designs with a small internal volume and tabletop, stand, or wall mount options.
Our Verdict
A certain favourite for fans of movies and music as it is the best subwoofer from focal. The Dôme is a truly gifted set that is also now more affordable.
Pros
Superb build quality
Impressive musicality and insight
Powerful, punchy bass
Lower price
Cons
Soundstage could be wider
Highlights
100-watt RMS BASH® hybrid amplifier
8″ down-firing Polyflex woofer
frequency response 42-200 Hz (±3dB)
11-1/4″W x 15-11/16″H x 12-1/16″D
Warranty: 5 years woofer, 3 years amplifier
What's in the box?
Powered subwoofer, 8′ AC power cord (IEC 2-prong), 8′ Proprietary speaker cable and User Manual
Price and Availability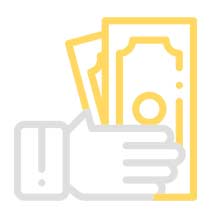 The Focal Dome Subwoofer is available for just under ₹60,000. You can get more detailed information about the Focal Dome Subwoofer's home sound system and availability by consulting us.
---
Design
You can observe the two-way architecture of the Dôme by twisting and popping out the satellite grilles. Focal Dome employs a 25mm inverted tweeter and a midbass driver with a 10cm Polyglass cone. The manufacturer chose an inverted tweeter because they think it enhances dispersion and contributes to a more accurate soundscape. It also appears to produce fruit. The bullet-like design of the dome subwoofer helps it stand out from the competition. Because of its downward firing design, it may be mounted against a wall or in open space without impacting the sound. It utilises a 100W hybrid digital/analogue BASH amplifier, which is a feature found on all of Focal's subwoofers.
Sound Quality
We are here to help you clear up all the confusion you may have before buying a home theater system for your Home Cinema.. It highlights this fact thanks to its unique design and its gorgeous, single-block aluminium lacquered body.
When used with Dôme satellite speakers, it offers a sound comparable to that of much larger and bulkier speakers! To achieve this level of sound, the Dôme Subwoofer uses the very best in loudspeaker technology and a hybrid digital/analogue BASH® amplifier, which is furthermore used in all Focal subwoofers.
If you'd like to learn more about the product.
Specifications
| | |
| --- | --- |
| Brand : | Focal |
| Model : | Focal Dome Sub |
| Connectivity : | Wired |
| Frequency response : | 42Hz – 200Hz (+/- 3dB) |
| Amplifier power : | 100W BASH amplifier |
| Weight : | 8.2kg |
| Dimensions : | 400 x 276 x 276mm (H x W x D) |
Conclusion
My first impression of the Focal Dome is that it produces an impressive amount of sound. As for the design and build quality, I think it is excellent. It maintains musical accuracy well, though. Considering its size, I must say it has a great deal of power and good performance. Moreover, the design is so charming that it can fit into any room. Taking a closer look and listening to the speakers, I can say that this speaker system has an impressive sound and a sleek styling that are enough to beat any speaker at this price point.