The Viewsonic PX748-4K 4,000-lumen lamp has the ability to compete with any indoor ambient light level without sacrificing image clarity or saturation. Since it employs a standard-throw lens, you will still need a room with a sizable amount of space if you want a big screen. You'll need about 9 feet between the wall and the screen for a 100″ image. However, most living rooms, game rooms, and other places may accommodate it, and it doesn't at the very least require a specialised, light-controlled home theatre room.
Most users would choose to ceiling-mount the PX748 due to its long throw, and it is light enough and small enough to fit common projector mounts. With a 1.3x zoom and 2D keystone correction, along with a warping tool to create square, precise photographs even on irregular surfaces, its image editing tools are quite basic. With no lens shift or other features to correct alignment issues, your projector mount location will still need to be exact, but it is quite flexible for individuals with intricate viewing regions or weirdly shaped viewing areas.
The PX748's internal 10-watt speaker is adequate, if not outstanding. With a sound quality similar to what you'd expect from most flatscreen TVs, it is loud and clear enough to be used for watching TV or playing games without the need for additional sound sources. In order to get an immersive soundscape or surround sound experience—which this projector's speakers can't provide—the majority of home theatre consumers will want to link it with a soundbar or sound system.
Our Verdict
The ViewSonic PX748 is a very affordable 4K projector that offers good value when you take into account the bright lamp and low lag, two attributes that are uncommon at this price point.
Pros
True 4K resolution
Realistic hues with SuperColor technology
The powerful lamp works in any light level
Cons
No voice control or built-in streaming
Not suitable for smaller spaces
Get an Immediate Inquiry Regarding the Product You Are Interested In.
Highlights
4K Ultra HD chip with XPR technology
Project content directly from your phone, laptop, or tablet while also simultaneously charging these devices
This projector features a 4.2ms input lag at 1080p resolution and a 240Hz refresh rate
With warping, auto-keystone, and 1.3x zoom, this projector adapts easily to its environment
Integrated 12v trigger output
What's in the box?
Power Cord, VGA Cable, Remote Control and QSG
Price and Availability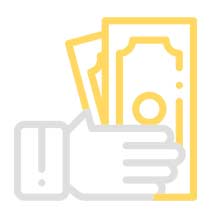 The ViewSonic PX748-4K is available for just under ₹2,70,000.00. You can get more detailed information about the PX748-4K price in India and availability by consulting us.
---
Design
It is 22 cm long, 31 cm wide, and less than 3 kilogrammes in weight. This is amazingly small and ought to fit in even the smallest spots in your apartment. Though not an extremely short projector, this one is. You'll need to plan for a projection, which could come from your ceiling or a tiny table. With this projector, you can make a 100-inch picture from just 2.5 metres away thanks to its short throw distance. Such a projector was more typical in boardrooms a few years ago. All that has changed due to the pandemic. It's encouraging to see companies like ViewSonic adapt to this market transition by adding useful features that make their products simpler to use.
Picture Quality
The PX748 excels in this area the most. For clear, real 4K resolution, a DLP display with XPR technology is used. Its support for HLG and HDR technologies improves this clarity and precision. Even when you're viewing sports or other fast-paced entertainment, clarity is maintained since the frame refresh rate, at 240Hz, is comparable to the best home theatre systems.
On the PX748 as well, ViewSonic's own SuperColor technology is utilised. This gives it a wider colour spectrum than other projectors of a comparable price and allows it to maintain the same brilliant colours in any lighting condition.
Want to Know How to Choose the Perfect Solution for Your Audio System?
Specifications
| | |
| --- | --- |
| Brand : | Viewsonic |
| Model : | PX748-4K |
| Resolution : | 3840×2160 |
| Brightness : | 4,000 ANSI Lumens |
| Dynamic Contrast : | 12,000:1 |
| Lamp Life : | 4,000 hours / 20,000 hours (Eco) |
| Dimensions : | 11 cm x 31 cm x 22 cm (HxWxD) |
| Net Weight : | 2.8 kg |
Get an Immediate Inquiry Regarding the Product You Are Interested In.
Conclusion
However, it does have certain drawbacks. In contemporary home entertainment setups, its absence of wireless connectivity could be problematic, and its longer throw distance restricts its use in smaller places. But for a lot of users, its responsiveness and image quality make it a very appealing choice.