The Q Acoustics 3010 has been updated and is now known as the 3010i. These passive bookshelf speakers from Q Acoustics are in the centre of their lineup and offer rich, powerful sound in a very small package. The speaker cabinet has undergone some significant alterations, but the driver specifications—a 100mm mid/bass driver and a 25mm ring dome tweeter—remain the same as those of the previous generation.
The 3010i's are still a little 150mm broad, but they are now 50mm deeper and 18mm higher. With the help of a redesigned crossover (the electronics that divide high and low frequencies between the two speaker drivers), Q Acoustics has been able to wring out even more sound from its little speakers. As a result, you can anticipate improvements in all areas. You can't just plug them into your laptop, that's the only thing to keep in mind. Since these speakers are passive, you'll need an AV receiver or Hi-Fi amplifier for external amplification.
Our Verdict
The Q Acoustics 3010i is a slim-line bookshelf or stand mount speaker from Q Acoustics core loudspeaker offering, designed to deliver beautiful sound into your home, from a compact cabinet design
Pros
Refined, detailed and energetic sound
Rhythmically entertaining
Forgiving of positioning
Likeable balance
Low-end fullness
Cons
Lack the scale and dynamic reach of some (larger) rivals
If you'd like to learn more about the product.
Highlights
Striking High-fidelity audiophile-grade compact bookshelf speakers
Slim-line & versatile design to shelf or stand mount to fit seamlessly into your chosen listening room
25% larger cabinet than its predecessor delivering a larger scale sound and deeper bass
Features a 22mm decoupled High Frequency Driver with wide surround creating a wide even dispersion of stereo image
Point-to-Point (P2P™) bracing techniques to reduce intrusive cabinet vibrations for a purer sound
Low profile terminals – recessed cut-out reduces cabinet noise and allows them to be used near to rear wall
New low profile binding posts have been incorporated with sockets deep enough to accept 4mm (0.16 in) Banana Plug
What's in the box?
2 x 3010i bookshelf speakers, 2 x Foam Bungs, 2 x Speaker Grilles, 1 x User Manual, 1 x Handling Gloves and 8 x Rubber Speaker Grips
Price and Availability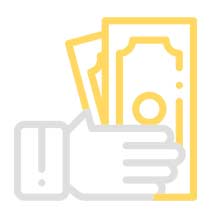 The Q Acoustics 3010i Compact Bookshelf Speaker is available for just under ₹31,900. You can get more detailed information about the 3010i current price and availability by consulting us.
---
Design
These speakers look nice together. But you can forget about the traditional hi-fi boxes of the past; the 3020i has a far more contemporary, streamlined dash. If the matte white pair in my testing room is too much for you, you may choose from pairs in more muted "Graphite Grey," black, or walnut veneer. The rounded-off corners look terrific.
However you decide to use it, the 3010i's construction quality is unmatched. A set of speakers with an astonishingly robust sensation are the result of the point-to-point cabinet bracing. The 3010i's cabinets sound well-damped when you tap them, which is promising for the sound quality. There are further nice design details. Rubber feet on the underside of the 3010i provide the speakers with a stable connection to the surface below if you don't want Blu Tack on your spotless bookshelves. Furthermore, if you're considering utilising them as back speakers in a surround sound arrangement, threaded holes on the bottom allow you to bolt them straight to a pair of specialised wall mounts.
Sound Quality
These updated speakers' core component is a vastly enhanced enclosure. The use of P2P (Point-to-Point) bracing has improved stiffness and decreased cabinet deformation. By lowering cabinet distortion, the drive units can perform at their best and provide a clearer, more pure sound.
The bass units' freshly created surrounds make them even more precise and quick to react. The light, stiff coated paper woofer cone contributes to the powerful, agile sound of the 3010i speakers. Because the tweeter units are separated from the rest of the cabinet, the vibration from the bass unit has no impact on the treble. The 3010i speakers are among the most realistic-sounding in their class because they place clarity and purity of sound at their core.
Get an Immediate Inquiry Regarding the Product You Are Interested In.
Specifications
| | |
| --- | --- |
| Brand : | Q Acoustics |
| Model : | 3010i |
| Crossover Frequency : | 2.6kHz |
| Dimensions : | 250 x 150 x 235 mm (9.8 x 5.9 x 9.3 in) cabinet |
| Enclosure Type : | 2-Way Reflex |
| Power Input : | 15 – 75W |
| Weight: | 4.1kg (9 lbs) |
FAQ's
what should we look when we buy speaker?
When buying a speaker, there are a few key things to consider:
Sound quality: This is perhaps the most important factor to consider when buying a speaker. You'll want to look for a speaker that has good sound clarity and can produce a wide range of frequencies.
Power: Consider how loud you need the speaker to be and how much power it will require to achieve that volume.
Size and weight: Think about where you'll be using the speaker and whether you need it to be portable.
Connectivity: Make sure the speaker has the connectivity options you need, such as Bluetooth or a 3.5mm audio jack.
Price: Determine your budget and look for a speaker that offers good value for money.
Brand reputation: Consider the reputation of the brand and read reviews from other customers to get an idea of the overall quality of the speaker.
Additional features: Some speakers come with additional features such as water resistance or the ability to connect to other devices to create a multi-room audio system. Consider whether these features are important to you.
which type of speaker is best for home?
There are many types of speakers that can be used in a home setting, and the best one for you will depend on your specific needs and preferences. Here are a few options to consider:
Bookshelf speakers: These are compact speakers that can be placed on a shelf or a stand. They are a good choice for people who want good sound quality but don't have a lot of space.
Soundbars: A soundbar is a long, thin speaker that can be mounted on a wall or placed on a TV stand. They are a good option if you want to improve the sound of your TV without taking up too much space.
Wireless speakers: These speakers use Bluetooth or Wi-Fi to connect to your device and can be placed anywhere in your home. They are a good choice if you want the flexibility to move the speaker around or take it with you when you travel.
Floorstanding speakers: These are larger speakers that are designed to be placed on the floor. They are a good choice if you want maximum sound performance but have the space to accommodate them.
Is q acoustic a better choice for home theater?
Q Acoustics is a well-regarded brand that produces high-quality speakers for home theater systems. Their speakers are known for their excellent sound quality and durability, and they offer a wide range of options to choose from.
If you're looking for a speaker for your home theater, Q Acoustics is certainly worth considering. However, it's important to keep in mind that there are many other good brands on the market, and the best choice for you will depend on your specific needs and budget. It's always a good idea to do your research and read reviews from other customers before making a purchase.
Want to Know How to Choose the Perfect Solution for Your Audio System?
Conclusions
The Q Acoustics 3010i was created to fill a need, and it does it exceptionally well. For example, if you wanted to upgrade from a DALI Lektor 1 or Wharfdale 210, they are noticeably superior in terms of sound, design, and construction. They are as charming as a larger speaker tucked away in a tiny cabinet. I was only able to criticise the sub-bass performance in this evaluation, but that was to be expected given the driver selection and the smaller frontal area. A workaround would be to pair the 3010i with a tiny subwoofer for increased impact, but for many people that would be overkill and defeat the purpose of the space-saving measures taken by QAcoustics.