Paradigm is a leading loudspeaker producer in Canada with one of the broadest product lines in the industry. Knowing this, I was thrilled to get the chance to review one of their newest products, the Paradigm Cinema 100 CT (Compact Theater) Speaker System. Paradigm Cinema 100 CT is a home theatre starter kit that is marketed toward consumers on a tight budget.
A Cinema Sub subwoofer and five matching Cinema 100 satellite speakers are included with the Paradigm Cinema 100 CT. The Cinema 100 CT system is not the first of its kind to attempt to combine economy with sound quality, but when it comes to Paradigm, the question becomes how effectively they accomplish it.
Our Verdict
Compared to many compact systems sold at big-box stores, the Cinema 100 CT does a good job in the bass area. It performs well with both music and movies.
Pros
Powerful, polished sound quality
Elegant design for all speakers
Solid build quality
Cons
Fiddly tabletop stands and binding posts
Expensive compared with rival compact systems
Get an Immediate Inquiry Regarding the Product You Are Interested In.
Highlights
Wire Mesh Tweeter Guard and WaveGuide™ technology ensures a smooth, wide panorama of audiophile-quality sound.
Reference quality crossovers in an affordable audiophile system… almost unheard of!
Driver integration is virtually seamless across the full range of frequencies.
Push-thru Binding Posts with Easy-Glide™ Channels.
Built-In High-Current, Discrete Output Amplifier: 300 watts Dynamic Peak / 100 watts RMS Sustained.
Dual Ported Design for even and articulate response.
Amplifier Controls: Auto On / Standby / Soft Clipping Subwoofer Cut-Off Frequency Sub / Sat Phase Switch – 0° or 180°
Inputs: Two, line level
Two aesthetic placement options… gloss side up or cloth side up. Includes four easy-to-install feet.
What's in the box?
Subwoofer, 5 satellite speaker and user manual
Price and Availability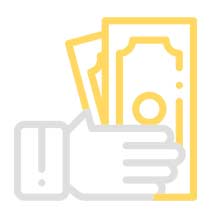 The Paradigm Cinema 100 CT is available for just under ₹1,03,500. You can get more detailed information about the Cinema 100 CT current price and availability by consulting us.
---
Design
A medium-sized Canadian business called Paradigm has a passion for making excellent tiny speakers. A prime example is the premium Cinema 110 CT system from the manufacturer. The six-piece set is made to look amazing whether it is placed on stands next to a large, outdated CRT TV or straddles the wall next to a flat-screen TV. Don't discount the Cinema 110 as just another attractive appearance that lacks substance, though; even audiophiles with high standards will adore the sound.
Sound Quality
The benefits of five identical speakers are evident here as they would be in any bundle with such good fortune. It's quite simple for the speakers to perform an audible disappearing act, with sounds panning smoothly around the room, sliding from speaker to speaker without a noticeable point of transition from one to the other, as long as none of the mounting positions differ significantly in terms of the closest wall or height. This test is easily passed by the Cinema 100 package, which also does a somewhat more difficult transition to the subwoofer in a more stable manner than its smaller competitors.
Want to Know How to Choose the Perfect Solution for Your Audio System?
Specifications
| | |
| --- | --- |
| Brand : | Paradigm |
| Model : | Cinema 100 CT |
| Driver : | 8″ (210 mm) reinforced polymer composite cone, 1.5″ (38 mm) voice coil |
| Dimensions : | 13.4 x 12.7 x 12.7″ (34.2 x 32.2 x 32.2 cm) (gloss side up, height includes feet) |
| Weight : | 21.4 lb (9.7 kg) |
FAQ's
Does Paradigm Cinema 100 CT has good sound quality?
The Cinema 100 CT is equipped with high-quality drivers and a powerful amplifier that are capable of delivering a clear, detailed sound with good imaging and a wide soundstage. Many users report that the Cinema 100 CT is able to produce a full-range sound that enhances the overall audio experience in a home theater system.
How is the design of Paradigm Cinema 100 CT?
The Paradigm Cinema 100 CT is generally well-regarded for its design, with many users praising the speaker for its sleek and modern appearance. However, as with any product, the design is a matter of personal preference, and some users may not find the Cinema 100 CT to be to their taste.
Is Paradigm Paradigm Cinema 100 CT compact speaker?
The Paradigm Cinema 100 CT is not a compact speaker. It is a full-size center channel speaker that is designed to be placed in the center of a home theater setup, either on a shelf or mounted on a wall or ceiling. The speaker has a more traditional appearance, with a larger size and a more robust build quality compared to some of Paradigm's more compact models.
Get an Immediate Inquiry Regarding the Product You Are Interested In.
Conclusion
There are an increasing number of excellent, beautifully made tiny sub/sat systems on the market, and each one needs to carve out a niche for itself if it wants to avoid becoming lost in the sea of the "also very good." The Paradigm Cinema 100 CT appears to have all the features that are becoming more and more standard. Numerous mounting possibilities, a glossy finish, etc., are all present and accurate. It doesn't even have the attention-grabbing monster subwoofer power for which Paradigm is known, and it is obvious that other people have accomplished smaller for the same price or less.