The Naim Uniti Atom streaming player allows you to enjoy the crystal-clear sound from all of your favourite radio and music channels as well as your TV. Award-winning performance is bundled in a stunning British design that will provide you with years of amusement, along with superb build quality and usability.
Uniti Atom easily supports all the major music streaming services including Spotify, Apple Music, TIDAL, and Qobuz. It also provides simple Apple AirPlay 2, built-in Chromecast, and Bluetooth playback. In order to improve the quality of your favourite TV shows and movies, it can also effortlessly play with other music systems across your house and connect to your TV through HDMI.
Utilize the Naim App to master the Uniti Atom and discover a world of music; there is also voice-control compatibility for Google Assistant and Apple Siri, as well as a remote control.
Our Verdict
The Uniti Atom is an excellent performer in the sense that it is somewhat in line with what we have come to expect from Naim. Rarely does a device look and sound as beautiful as it does.
Pros
Class-leading intelligence and clarity are there
Along with lovely timing and a dynamic range that is outstanding.
It appears as stunning as it does
Cons
The Naim app only partially integrates Tidal and Qobuz
Highlights
Your inputs, volume, date, and cover art are all shown in high-quality on a 5″ colour screen.
For clarity, inputs can be renamed. You do not need to observe, for instance, opticals 1 or 2. You may give input names like a CD player or Bluesound to make them more unique.
The two 40-watt amplifiers are capable of driving suitable speakers without strain or distortion.
Additionally, the Naim Uniti Atom may work as a component of a bigger whole-house Naim system.
Along with onboard software portals for streaming services like Tidal, Spotify, Qobuz, and dozens of internet radio stations, it also supports Bluetooth, Apple Airplay 2, and Chromecast.
Stereo integrated amplifier with wireless music streaming and a built-in DAC.
The power supply is precisely regulated in a large power transformer to ensure a consistent, low-noise power supply.
Wi-Fi® built-in for wireless music streaming over a home network.
High-fidelity streaming using Bluetooth aptX® technology and compatible devices.
High-resolution streaming through Universal Plug 'n Play.
What's in the box?
Integrated network amplifier, 6.5′ AC power cord, Remote control, 4 "AAA" batteries, 2 Speaker plugs, Cleaning cloth, Quick Start Guide, Safety Manual, Warranty/Registration Card, Naim brochure
Price and Availability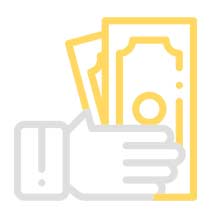 The Naim Uniti Atom is available for just under ₹290,000.00. You can get more detailed information about the Naim Uniti Atom current price and availability by consulting us.
---
Design
Uniti has been expertly made using materials that have been selected to be completely in service of the sound. In order to maximize thermal stability for improved longevity and acoustic performance, heat is extracted using extruded aluminum heat sinks that run the length of the product. The exquisitely brushed aluminum top plates are CNC-fabricated with utmost accuracy and offer the delicate internal components the ideal encapsulation.
Sound Quality
Uniti's central component is an audiophile volume control that transforms analog level into a high-end digital resolution. Our reference amplification system, Statement, served as the inspiration for its incredibly smooth rotation and lighting. If the volume is altered remotely, the lighted volume portions will adjust on the top surface ring in the same way they do on Uniti Atom's simple remote control. For a smooth look, we have also buried the Bluetooth antenna here.
Specifications
| | |
| --- | --- |
| Brand : | The Uniti |
| Model : | The Uniti Atom |
| Dimensions : | 95mm x 245mm x 265mm |
| Weight : | 7kg |
| Mains Cable : | Power-Line mains cable |
| Wattage : | 230V |
| Finish : | Brushed and anodised aluminium |
| Frequency : | 50 or 60Hz |
Conclusions
Uniti Atom puts in a strong performance. It combines a top-of-the-line hi-fi system with a contemporary streaming device, and it's all wrapped in a gorgeously designed enclosure. In terms of performance, sound quality, connection variety, design, or build quality, there is essentially nothing to criticise. Naim has created an all-in-one audio system that is of audiophile calibre and covers all the bases. Most of these products won't be as adaptable and certainly won't be as stunning, small, and practical as Naim Uniti Atom. The performance and appearance of future hi-fi systems should be demonstrated by examples like Atom.