Whether driving a set of speakers or your favourite headphones, Naim SUPERNAIT 3 brings more speed and intimacy to its musical output. With its integrated phono stage and other important performance improvements, SUPERNAIT 3 now pairs flawlessly with turntables, streamers, CD players, and any other music source that consumers wish to enjoy with the distinctive Naim sound.
Additionally, it has ceramic heatsink technology that minimizes capacitive coupling between the chassis and output transistors for the best audio quality as well as a Class A preamp output stage that also functions as a headphone amplifier.
To reduce noise and interference, each input is carefully decoupled and hand-wired. Internal switching makes use of ultra-low-noise, constant current sources that are directly drawn from the electrical architecture of the top-of-the-line NAC 552 preamplifier.
To achieve the finest results from all sources, the SUPERNAIT 3 may be updated with our external power supplies, power amplifiers, and even cabling improvements.
Our Verdict
It has improved a superb amplifier by adding a high-quality MM phono stage and adjusting the power amplifier section. You must hear this one if you're seeking integration at this level.
Pros
Powerful dynamic ability
Dependable bass
Nice frame
Enhancement potential
Cons
No input for moving coils
Highlights
Reed relay input selection
Ceramic insulators for the power transistors
Galvanically isolated microprocessor control section
Microphonic-isolating PCB mounts
Step up from the NAIT XS3 to the SUPERNAIT 3 and you benefit from a range of superior features, all designed to deliver even better sound quality:
Full 24V DR module built-in: enjoy the purer power and performance improvement of Naim's •Discrete Regulation technology for the entire pre-amp stage.
The larger toroidal transformer in the power supply: provides greater power and speed of recovery
Additional leaded through-hole components in the signal path: further minimizes the negative effects of vibration and transient thermal conditions
Chassis-mounted input sockets hand-wired to the circuit boards: offer enhanced vibration isolation
Full Alps Blue Velvet balance control
What's in the box?
Amplifier, Remote Control, Power-Line Lite, mains cable
Price and Availability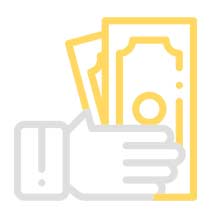 The Naim SUPERNAIT 3 – Integrated Amplifier is available for just under ₹5,30,000. You can get more detailed information about the Naim SUPERNAIT 3 current price and availability by consulting us.
---
Design
Line-level inputs may be connected to the MM phono stage using either stereo RCAs or DIN connectors, as is customary for Naim products. Additionally installed is a Class A headphone amplifier with a 6.35 mm front-panel plug.
The Supernait 3's appearance is essentially identical to that of its predecessor. Naim has created some eye-catching components in recent years, but its Classic Series has long stood for tradition and reliability. It is renowned for its high build quality and features like the Alps Blue Velvet volume control and the 3.5 mm IR input on the back of the unit, which allows it to be controlled via the Naim app when paired with a matching streamer.
Sound Quality
The Super nait 3 has a strong, powerful sound that can handle any song and speaker pairing you throw at it. We test a variety of alternatives to our reference ATC SCM 50s, and the Naim never sounds as though it is straining to control them. Such assurance has a wonderful effect on the listener. It's simpler to concentrate on the music when the underlying muckiness of an amplifier battling is absent. No matter the generation, the Supernait has always excelled at doing it.
Want to Know How to Choose the Perfect Solution for Your Audio System?
Specifications
| | |
| --- | --- |
| Brand : | Naim |
| Model : | Supernait 3 |
| Dimensions : | 87 x 432 x 314 mm |
| Weight : | 14 kg |
| Power Consumption (max.) : | 400VA |
| Case : | Black powder coated |
| Mains Supply : | 115V, 230V; 50 or 60Hz |
| Power Consumption (quiescent) : | 37VA |
Conclusion
It is doubtful that the Supernait 3 will have a disadvantage. It provides a wholly practical set of connectors in a beautifully crafted and incredibly accommodating chassis. The Supernait 3's ability to further develop the Naim sound without making listeners feel as though there has been a significant or unnatural change to what has previously appealed to them is what makes it so amazing. One of the most competent integrated amps I've heard, it still smacks hard and sounds explosive, but when you need a bit more finesse, it gives a high degree of subtlety with ease. It's a genuine all-arounder.