In Vegas, Naim has really pushed the envelope. Statement, the company's most severe amplifier to date. But more importantly, it nearly seems like a reasonable price because it sounds so amazing and is made with such care and perfection. Each amplifier in the NAC S1 preamplifier and Naim NAP S1 monoblock power amplifier set weighs 101 kg and stands around a metre tall. To minimise wiring on the rear and create a 270-degree cable-free appeal, they appear to be two box devices but are actually one unit.
When utilised with an NDS source to drive Focal Stella Utopia speakers using prototype cables, they not only look magnificent but sound even more astounding. The Statement delivered over played pieces like the bingy bongy piece from American Beauty in such a way as to make it utterly captivating. Even though I wasn't even seated, it was obvious that this system's power, accuracy, and timing exceeded those of the majority of high-end systems.
Our Verdict
In lab tests, it has shown to be the world's top amplifier. The listening room is where it truly counts, so just half of the work has been completed.
Pros
All-inclusive feature list
Inventive one-piece design
Rich, pulsing, perceptive sound
Get an Immediate Inquiry Regarding the Product You Are Interested In.
Highlights
Binding posts for spade & 4mm banana
746W into 8 ohms, 1450W into 4 ohms, 9kW burst power into 1 ohm
Excellent isolation to avoid unwanted interference
What's in the box?
NAP S1 Mono Power Amplifiers Pair
Price and Availability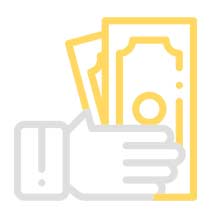 The Naim NAP S1 Power Amplifier is available for just under ₹8,640,000. You can get more detailed information about the NAP S1 current price and availability by consulting us.
---
Design
The statement exemplifies Naim's idea of offering the best power supply while isolating specific areas to prevent disruptive interference. The basic design of the NAC S1 and NAP S1 is identical. Sensitive electronics are tucked above the noisy power supply in the base. An acrylic centre piece that separates each portion prevents interaction. Electronics on the top section are further divided, with interior chambers isolating distinct stages.
Sound Quality
The Declaration New bridged dual design with no global feedback is a feature of NAP S1. The delicate voltage stage is placed at the very top of the power amplifier, away from the current stage at the bottom, to optimise the amplifier circuit. The two stages are physically separated. Each mono power amplifier delivers precisely 746W to the speakers using a massive 4000VA transformer (into 8 ohms). Additionally, precise engineering guarantees that every watt is provided exactly when and where it is required. Power is useless if it is not used for something.
Want to Know How to Choose the Perfect Solution for Your Audio System?
Specifications
| | |
| --- | --- |
| Brand : | Naim |
| Model : | NAP S1 – Power Amplifier |
| Analogue Input : | 1 x XLR (each) |
| Dimensions : | 940 x 256 x 383mm (each) |
| Weight : | 101kg (each) |
Get an Immediate Inquiry Regarding the Product You Are Interested In.
Conclusion
Naim Statement amplifiers are best known for delivering pure, enjoyable sound. That doesn't suggest that it trivializes the music being performed; instead, it merely increases your enjoyment. Smaller amps are typically better at doing that; larger amps can sound authoritarian and stentorian, adding more depth, spaciousness, and majesty to the sound. Despite its limitless power, the Statement never acts in that way. Statement does not eliminate all of its high-end competitors, but it secures Naim a place at the head table. Very costly, indeed… However, it's the price to pay for quality.