The Statement is the pinnacle of Naim Audio's technical expertise and craftsmanship, designed exclusively for musical performance. The Naim NAC S1 preamplifier and NAP S1 mono power amplifiers are part of the series.
Naim engineers originally had the concept for a completely new type of amplifier over ten years ago, and research really got going in 2011. The goal was to establish a new benchmark for high-end audio and music reproduction. The statement is the outcome. Three years of unwavering inquiry, iterative design, and a steadfast unwillingness to take "no" for an answer.
The statement represents a quantum leap in both technology and design. Pure performance has been the focus of its whole engineering process.
Our Verdict
Music reproduction's pinnacle has been achieved by Naim Audio. The NAC S1 and NAP S1 mono power amplifiers together provide what is likely the greatest system ever created.
Pros
Dual volume control
Drastically distinctive look
Supplied with clean, steady power by a large transformer
Cons
As the volume changes, the sound frequently becomes uneven
Highlights
Dual volume control that is proprietary and combines chip control with a 100 resistor step attenuator
Completely balanced construction, input to output
circuitry that is suspended to avoid microphonic interferences
Large 4000VA transformer housed separately and connected to the floor Handsome remote management
Includes a 0.5 m Statement balanced connection and Powerline.
What's in the box?
Naim NAC S1 Power Supply, Power-Line mains cable as standard
Price and Availability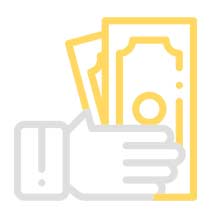 The Naim NAC S1 is available for just under ₹9,840,000.00. You can get more detailed information about the Naim NAC S1 current price and availability by consulting us.
---
Design
Although Statement's drastically distinctive look may seem to break with Naim Audio's history, it is the pinnacle of what we stand for. The heat sink's organic sculptured flow, the wonderfully lighted volume control, and the middle division contrast with the imposing monolithic structure's austere silhouette. This design's dualistic nature illustrates how the abstract human experience of music serves as the foundation for all of our pursuits of technological genius. If lab testing proves it to be the finest amplifier in the world, we've only done half the job; the listening room is where it truly matters.
Sound Quality
Sensitive audio electronics located above are supplied with clean, steady power by a large transformer in the lower part. This vertical design minimizes electromagnetic contact between components while maintaining the shortest high current supply route, allowing for the best thermal performance and accommodating the radical new layout. To achieve excellent sound quality, it is essential to have optimal mechanical and electrical design and thermal performance.
Each Statement power amplifier weighs 101 kg and has a rating of 746 watts (or one horsepower) into an 8-ohm load. In order to provide awe-inspiring musical experiences, they also possess the finesse and dynamics to deliver every watt precisely where and when it's required.
Want to Know How to Choose the Perfect Solution for Your Audio System?
Specifications
| | |
| --- | --- |
| Brand : | Naim |
| Model : | NAC S1 |
| Dimensions : | 37″H x 11″W x 17″D |
| Weight : | 136 lbs |
| Analogue Input : | 3 X DIN, 3 X RCA, 2 X Balanced |
| Audio Outputs : | 1 X Balanced, 2 X Unbalanced (4 pin DIN sockets) |
Conclusion
Modern manufacturing technology has been used in the development and design of Statement. But to get things just perfect, a human touch is required. Following the examination, the metalwork is immersed in baths of acidic cleaning solution and subsequently an electrolyte solution that contains black ink. It receives a current that bonds the ink to the metalwork and produces Naim Audio's distinctive black finish. The recognizable "wave" heat sinks are made from a solid billet of untreated aluminium that is first cut to size and then machined to create the curved contour. The statement required new engineering and tolerance standards for every part, curve, and connector. Best choice for detailed music listeners.