The Naim DAC-V1 is an outstanding piece of audio equipment. The DAC-V1 is an extraordinary device that completely alters how computers are thought of as audio sources, even by the extremely high standards by which anyone would rate Naim. A computer is the poorest conceivable source device for high quality audio on many levels. Computers produce so much electrical noise and interference that there is no chance of receiving any reasonable sound through a headphone or line-out connection. However, asynchronous USB offers a remedy to this issue.
The music can survive as a digital bit-stream until it is turned into sound by an external Digital or Analogue Converter, or DAC, thus any digital connection is undoubtedly a step in the right direction. Asynchronous USB digital connections are wonderful because they almost remove jitter by letting the receiving DAC's clock regulate the data flow. I genuinely use the Arcam rPac, an asynchronous USB DAC, on a daily basis. When I tested the rPac, I discovered that it significantly enhanced the sound quality coming from my laptop, to the point where I was unable to go back to connecting my headphones directly into the device. DAC/headphone amplifier powered by the USB bus is what the Arcam rPac is, whereas Naim's DAC-V1 employs a completely different design strategy.
Our Verdict
Naim's best-ever DAC just got even better. It is bold, punchy, and accurate and now supports DSD.
Pros
Great build
Precise, rhythmic sound
Supports PCM and DSD
Good connectivity
Comes with a remote
Cons
A little forward, meaning it isn't always the most relaxing presentation
Get an Immediate Inquiry Regarding the Product You Are Interested In.
Highlights
High-speed asynchronous USB input up to 24bit/384kHz
Five S/PDIF inputs for digital sources like games consoles, set top boxes and hard disk servers
Selectable fixed or variable analogue outputs (DIN or RCA)
Naim Audio digitally controlled analogue volume control for performance and precision 40bit SHARC DSP chip handling filtering and oversampling
Single-ended class-A headphone amplifier output
What's in the box?
Remote handset included, Power-Line Lite mains cable (UK denominations only)
Price and Availability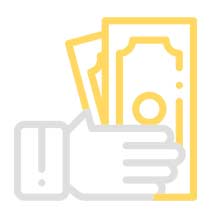 The Naim DAC-V1 is available for just under ₹250,000. You can get more detailed information about the Naim DAC-V1 current price and availability by consulting us.
---
Design
The DAC-V1 has a 4.3kg weight, a strong build quality typically found in military equipment, and Naim's iconic black powder coated chassis. The DAC-V1 has a "half-width" chassis, which makes it simpler to set up on a desk next to a computer but may make it challenging to pair with more conventionally sized audio gear. The DAC-proportions, V1's which measure 87 x 207 x 314mm, are actually very appealing to us. This is especially true when used with the complementary NAP 100 two-channel power amplifier. A digitally controlled analogue volume control for performance and accuracy is located on the left side of the front facia.
Sound Quality
We linked the Naim CORE streamer's digital output to the DAC-V1. This device sends you the files from your CDs flawlessly after perfectly ripping them. It works with Naim streamers, or, as we did here, you can use its digital out into a DAC.
By far, this is the greatest headphone amplifier we have ever used! Jazz, classical, electronic, and vintage rock were just a few of the genres we played for it. From budget Grados to the AudioQuest Nightowl, Focal Listen, and Focal Utopia, we tested headphones. It was the finest we've ever heard those headphones sound in every situation.
You will immediately hear controllable, impactful bass that you have never heard before. You can hear separation and a sense of space with a good set of open-back headphones that would make any audiophile drool. How high up? Swift as lightning while remaining silken. Timing, rhythm, and pacing are all flawless as well. If the music is fantastic, you will still get lost in it when your foot taps, but it will undoubtedly reveal a poor recording.
Want to Know How to Choose the Perfect Solution for Your Audio System?
Specifications
| | |
| --- | --- |
| Brand : | Naim |
| Model : | DAC-V1 |
| Frequency Response : | 10Hz – 20kHz, +0.1/-0.5dB |
| Dimensions (HxWxD) : | 87 x 207 x 314 mm |
| Weight : | 4.3 kg |
FAQs
Do Naim make a DAC?
Yes, Naim Audio makes a range of digital-to-analog converters (DACs) that are designed to convert digital audio signals into analog signals that can be played through a stereo system. The Naim DACs are known for their high-performance, high-quality audio, and ease of use. The range of Naim's DACs includes products for different needs and budgets, from entry-level to high-end. Some of their popular DAC models include Naim DAC-V1, Naim DAC-V1XP, Naim Uniti Star, and Naim ND5 XS2. These DACs have different features and capabilities that are designed to meet the needs of different users, from audiophiles to music enthusiasts.
How good is Naim DAC?
The DACs from Naim Audio are recognized as being of outstanding performance and quality. They have won praise for their sound quality, usability, and versatility from audiophiles and critics. The high-resolution audio files that can be handled by Naim's DACs are well known for sounding natural, detailed, and dynamic.
The DACs made by Naim are expertly crafted, made from carefully chosen materials and components, and put through a thorough testing process before they are shipped out of the factory. The clock method used in Naim's DACs decreases jitter, which improves audio performance and results in a more realistic and detailed sound.
Is Naim high-end audio?
Yes, Naim Audio is considered a high-end audio brand. They design and manufacture a wide range of high-performance, high-quality audio equipment, including amplifiers, preamplifiers, streaming devices, and digital-to-analog converters (DACs). Naim's products are known for their superior sound quality, precision engineering, and craftsmanship. Naim Audio's products are considered among the best in the market, and are highly praised by audiophiles and critics for their performance, sound quality, and reliability. Naim's products are targeted to audiophiles and music enthusiasts who are looking for the highest level of performance and sound quality, and are willing to invest in high-end audio equipment.
Get an Immediate Inquiry Regarding the Product You Are Interested In.
Conclusion
The Naim DAC-V1 is a clear winner because it incorporates an asynchronous USB input while keeping all of the best features of the company's more expensive DAC. You may still listen to your favourite CDs thanks to the volume control, headphone amplifier, and numerous digital inputs. Naim wanted to make a DAC that was simple to use and gave the finest music quality from your computer. And they've done it with the DAC-V1; it's easy to use and your PC has never sounded better!