The Zeppelin from Bowers & Wilkins is a good speaker for music. A little warmth and boom can be heard in the high-bass area, and the sound profile is balanced, making it perfect for listening to a wide range of audio content. Its companion app allows you to change the bass and treble, allowing you to personalize the sound to your preferences. The deep thump and rumble of bass-heavy music, such EDM or hip-hop, cannot be felt, however, because of the lack of low bass. However, even at its highest volume, the speaker is loud enough to fill sizable spaces with music without much compression, so even as the volume is increased, the audio quality doesn't suffer. Additionally, it has a large and spacious soundstage.
The Zeppelin has built-in support for aptX Bluetooth, Apple AirPlay 2, and Spotify Connect, as well as access to almost the entire music library of the rest of the world through its streamlined, organized, and responsive Music control software. The Amazon Alexa speech assistant is also supported. And the appliance is still as aesthetically pleasing, solidly constructed, and substantial as it ever been. The sound is the best part—better it's than before. No matter the musical genre, the Zeppelin delivers a wide, well-defined, and constantly fascinating sound, but it cannot replace a real pair of stereo speakers.
Our Verdict
The renowned B&W Zeppelin speaker's fourth iteration is a wireless wonder with excellent audio quality and a variety of streaming possibilities.
Pros
Powerful audio performance with rich bass and detailed highs
Stylish, iconic design
App includes adjustable bass and treble settings
Built-in Amazon Alexa voice control
Cons
Stereo separation could be more pronounced
Expensive
Digital signal processing isn't for purists
Get an Immediate Inquiry Regarding the Product You Are Interested In.
Highlights
Built-in Bluetooth
AptX Adaptive provides high-quality music streaming from compatible devices
Apple AirPlay 2 for streaming music from an iPhone, iPod, or compatible Mac computer
Spotify Connect built-in (subscription required)
What's in the box?
Wireless powered speaker, 6.5′ AC power cord, Quick Start Guide and Safety & Warranty booklet
Price and Availability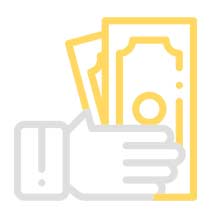 The Bowers & Wilkins Zeppelin is available for just under ₹118,000. You can get more detailed information about the Zeppelin price in India and availability by consulting us.
---
Design
Despite its all-in-one design, the Zeppelin can drive an astounding amount of firepower and can be rather loud. Expect the digital signal processing (DSP) to engage at maximum volume levels and somewhat reduce the low frequencies and peaks. Due to the speaker's lengthy build, we had anticipated for a better sense of stereo separation; but, from a regular listening distance, it sounds like a mono speaker even if you can hear both the left and right channels.
Sound Quality
If you give the Zeppelin the best materials to work with—nice, in formation-rich high-res files from wherever you prefer to acquire them—it almost always gets everything right. Additionally, in some style.
For instance, it strikes a particularly well-judged tone balance. It's a smooth and cogent voyage, with nothing overplayed and nothing understated, from the top of the frequency range (which is bright and assaulting but never vulgar) to the bottom (which is authentically deep and well disciplined when it comes to attack and decay of notes). A staggering amount of material has been uncovered, and even the most fleeting of details are detected and reported. This amount of focus may come off as "prissy" in certain speakers, but the Zeppelin makes it all sound as natural and unforced as possible.
Want to Know How to Choose the Perfect Solution for Your Audio System?
Specifications
Brand :
Bowers & Wilkins
Model :
Zeppelin
Drive units :
HF 2x 25mm (1") Double dome tweeters
MF 2x 90mm (3 1⁄2") FST midrange
LF 1x 150mm (6") Subwoofer
Amplifier power output :
240W
Input voltage :
100V – 240V – 50/60Hz
Dimensions :
210 x 650 x 194 mm (WxHxD)
Net Weight :
6.5kg
Get an Immediate Inquiry Regarding the Product You Are Interested In.
Conclusion
The new Zeppelin performs its original function admirably as a speaker created for streaming music. With robust engineering derived from B&W's significant speaker-building experience, this wireless single-speaker system offers a polished sound performance that places it firmly among the finest in the category. A superb user experience is also provided by the speaker when used with the B&W Music app. The Zeppelin should be on the audition shortlist for hi-fi audio fans searching for a lifestyle music player with excellent streaming options that sounds amazing and looks well.