Arcam has always been renowned for its musicality, regardless of being audio or audio/video devices, having founded its name on audiophiles. Refined and poised describe everything from their stereo amplifiers to their FMJ range of AV amplifiers and even their Blu-ray players. However, the multichannel and object-based sound industries are rapidly developing. Even though Arcam isn't known for being the first to implement new standards, the Arcam AVR30 is well-equipped and, shockingly, even surprises the well-known Japanese manufacturers!
The AVR30 promises all the nuances and emotional intensity of a Class-A amplifier while the power requirements are low thanks to its famed Class-G amplifier design. Nevertheless, it rapidly deploys additional power supply rails when the signal requires them, almost like a Class-D design, to turn things up a notch or two. However, many have struggled (and spent a lot of money) to perfect this hybrid blend, which even in the context of Arcam is only used in the most expensive models, such as the AVR30. Enabling the record, an AVR31 is currently available in select international markets, but the only significant modification is the addition of the HDMI2.1 standard for 4K gaming and 8K streaming.
Our Verdict
Although the Arcam AVR30 isn't inexpensive, the best is rarely. This top-of-the-line AV receiver combines broad object-based support with industry-leading room correction, potent amplification, and unwavering immersive processing.
Pros
15.2-channel processing that is immersive
An effective Class G amplifier
Sophisticated Dirac Live room correction
Cons
Built-in channels are just 7 amps
It costs a lot
Get an Immediate Inquiry Regarding the Product You Are Interested In.
Highlights
120 watts per channel into 8 ohms (20-20,000 Hz) at 0.02% THD with 2 channels driven
Dolby®, DTS®, and Auro-3D surround sound decoding
IMAX Enhanced certification for improved performance with IMAX Enhanced content
Dirac Live® room correction tailors the sound to your room's acoustics (microphone included)
ESS 9026PRO audiophile digital-to-analog converter for ultra-clear sound from stereo and surround sources
What's in the box?
7.2ch AV receiver, 5′ AC power cord, Remote control, 2 "AAA" batteries, Auto calibration microphone, 6.5′ miniUSB-to-USB cable, 2 WiFi antennas, Bluetooth antenna, FM wire antenna, Handbook, "Thank You" letter, Registration Information and Software Release Notes.
Price and Availability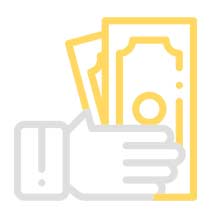 The Arcam AVR30 Class G AV Receiver is available for just under ₹599,990. You can get more detailed information about the AVR30 current price and availability by consulting us.
---
Design
The most prominent difference between the new HDA models and the previous FMJ (Full Metal Jacket) line-up is the Arcam AVR30's revised chassis. The old industrial aspect has been replaced with a more modern, slightly softer aesthetic. With a sizable volume dial on the left, a power button on the right, and a display in the middle, it unquestionably maintains Arcam's signature minimalism. Basic buttons are located below this, and on the far left are 3.5mm ports for auxiliary connections and headphones.
Depending on your preferences, you may or may not think that this cosmetic makeover was successful. However, some individuals might find the two-tone style, which contrasts the dark grey facia with silver buttons and controls, to be tacky. The AVR30 has a superior build quality and appears nicer in person than it does on pictures. Its WxHxD dimensions are 433 x 171 x 425mm, and its weight is 18.1kg. The new full-color LCD that replaces the decidedly dated green dot-matrix display that adorned earlier generations of Arcam devices is one element of the revamp that is guaranteed to be well-liked. The display can render album art when streaming and displays the current source, signal type, and processing. Additionally, there is a complete setup menu. Unless you utilise the web-based interface, this is the main way to interact with the AVR30 because there are no on-screen setup menus.
Sound Quality
The AVR30 is a phenomenally potent AV receiver with the ability to drive speakers to loud listening volumes. The large Arcam is capable of drawing out information from even the most lacking soundtracks and has excellent bass delineation and control. It can, in fact, create a sonic tornado in a listening setting that few others can match.
For instance, when given the race sequence from Ready Player One's 4K Blu-ray, the AVR30 established a new standard. The race was brought to life by its tenacious amplifiers, which also gave all of my speakers an equal sense of strength and auditory punch. It wasn't just about power, though, as it brought to life a remarkable level of detail from the Dolby Atmos audio. This was combined with excellent channel steering to produce a vast sound field. With the 4K Blu-ray of Terminator Dark Fate, the AVR30 established another another standard in my home theatre. I was drawn into the movie by the opening scene's coherence of the waves crashing upon the shore from front to rear. Equally remarkable was the bass expansion. The T800's shotgun bursts smashed into my listening space without sounding exaggerated or too controlled.
Want to Know How to Choose the Perfect Solution for Your Audio System?
Specifications
| | |
| --- | --- |
| Brand : | Arcam |
| Model : | AVR30 |
| Dimensions : | 17-1/16″W x 6-3/4″H x 16-3/4″D |
| Weight : | 18.1kg |
Get an Immediate Inquiry Regarding the Product You Are Interested In.
Conclusion
The AVR31 should be arriving on our shores shortly, so those hoping for HDMI 2.1 connectivity to be 8K ready and future-proof may be disappointed. The Arcam AVR30, however, is unparalleled when it comes to a really dramatic, clear, and articulate home-theater experience if you're okay with 4K and slot audio quality above all else. Although it isn't exactly inexpensive, if you want the best, this is where you should stop looking for the greatest AVR. In fact, the AVR30 impressed us so immensely during our time with it that it earned a permanent spot in our reference system. That ought to demonstrate just how enthralling this piece of technology is!