The ViewSonic CPB701HD is a Full HD 1080p projector with a high brightness 3,700 ANSI lumens that provides remarkable visual performance in a well-lit living room or conference room. The projector uses the most up-to-date lamp design to extend light life up to 20,000 hours when operating in SuperEco+ mode, significantly lowering the expense of bulb replacement and maintenance.
Remote control adjustments can be made with a digital lens shift, and it is also compatible with the vColorTuner function for changing and adjusting colour profiles. Users can connect to a wide range of multimedia devices for gaming, watching movies, or using a wireless dongle for wireless presentations thanks to the dual HDMI inputs and USB power supply.
Our Verdict
Excellent choice if you want a flexible answer after spending hours viewing movies
Pros
SuperEco+ Mode
SuperColor™ technology
The CPB701HD offers 10% flexibility of vertical image adjustment
Get an Immediate Inquiry Regarding the Product You Are Interested In.
Highlights
Energy-efficient SmartEco+ Mode
Vertical Lens Shift
vColorTuner
Customised User Modes
Dual HDMI inputs and USB power supply
What's in the box?
Power Cord, VGA Cable, Remote Control and QSG
Price and Availability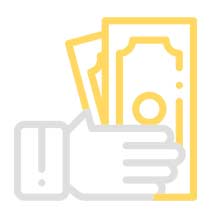 The ViewSonic CPB701HD is available for just under ₹1,00,000.00. You can get more detailed information about the CPB701HD price in India and availability by consulting us.
---
Design
It's one of the simplest projectors to set up right out of the box, easily portable, and only requires a power outlet and a video source. We had three entertainment options available while testing: a Blu-ray player, an Amazon Fire TV Stick, and a PlayStation 4. The CPB701HD offers 10% vertical image adjustment flexibility, allowing users to move the image up or down without distorting it with a remote control, hastening and simplifying installation. and the layout appears straightforward.
Picture Quality
The ViewSonic CPB701HD projector does a good job with colours. If you want to manually adjust the brightness, contrast, and colour settings—which are actually fairly detailed—wonderful. that's There is also the option to select one of the pre-set modes, however we believe that Movie mode handles colours the best while Brightest mode is only focused on visibility with sacrifices made for exposure and colour accuracy. Additionally, unlike some other projectors, the picture lighting does not significantly dim when the Eco settings are activated.
Although it is limiting, the sound is less of a letdown than you might anticipate from a projector that is currently on the market. Its 10-watt speaker system is hardly what you would use to watch movies, TV shows, or play live sports. Although there isn't an optical out option, you'll need at least a soundbar to get this going.
Want to Know How to Choose the Perfect Solution for Your Audio System?
Specifications
| | |
| --- | --- |
| Brand : | Viewsonic |
| Model : | CPB701HD |
| DMD Type : | DC3 |
| Brightness : | 3700 ANSI Lumens |
| Contrast Ratio with SuperEco Mode: : | 20000:1 |
| Lamp Watt: : | 203W |
| Dimensions (WxDxH) : | 312x222x108mm |
| Net Weight : | 2.59kg |
Get an Immediate Inquiry Regarding the Product You Are Interested In.
Conclusion
Do you want to buy, everything depends on how big you want it to be. Some people are content with 50-inch TVs and don't need anything extravagant to watch movies or the news in low-res. Yes, a TV is functional. Then there are those who want to watch movies on big TVs while reading news on their smartphones. Once you've made the decision that you want a big TV, weigh the cost-to-size ratio. At such point, outdated ideas and routines are necessary. You'll most likely decide to support a projector in the end. If you want a versatile alternative and spend hours viewing movies, the ViewSonic CPB701HD is a great choice.