Focal Kanta N°2 is a floorstanding, three-way speaker. As the name implies, it is "one up" from the Kanta N1 standmount, a speaker that I was sufficiently impressed by when it arrived for evaluation that it is still available for testing. You can read the review again at your convenience, but what makes the Kanta N1 unique is that it combines everything Focal's smaller speakers were particularly good at, most notably fun, with the incredible detail retrieval, effortless three-dimensionality, and tonal accuracy of the company's larger speakers.
It makes perfect sense to wonder what the point of the Kanta line is given the large number of models in the Focal lineup. The solution is straightforward: technology from Focal's ultra-high-end Utopia Line trickles down to its Sopra Series at a cheaper price. The Focal Kanta N°2 looks to be near to the Electra line when compared to the other lines. Despite the Electra line's 12-year success, some of the most recent Focal innovations are not applicable to it.
Our Verdict
Avoiding the trap of diminishing returns is a fine skill in the world of high-end loudspeakers, but the Focal Kanta N°2 flawlessly hits the sweet spot by providing excellent sound quality and a stylish look for its price.
Pros
Spacious and weighty performance
Fabulous detail retrieval
Well made and finished
Cons
Can lack a last fraction of transient speed
Get an Immediate Inquiry Regarding the Product You Are Interested In.
Highlights
Sonically Neutral Multi-Ply Molded Wood Cabinet
Molded High-Density Polymer Front Baffle for Enhanced Sound Definition
Front and Rear Powerflow Ports for Extended Bass Response
Carpet Spikes and Protective Disks for Solid Floors Included
What's in the box?
Kanta No2 Floorstanding speaker, Grilles and User Manual
Price and Availability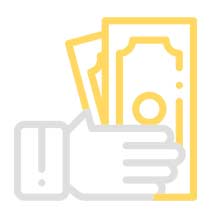 The Focal Kanta No2 Floorstanding speaker is available for just under ₹550,000 per piece. You can get more detailed information about the Focal Kanta No2 and availability by consulting us.
---
Design
The Beryllium tweeter and a 6.5 inch flax driver are the same drivers used in the design of the Kanta No2 as they were in the Kanta No1. It has more drivers than the smaller speaker, as you might imagine, but there is more going on here than just basic enhancement. To begin with, the two drivers that were carried over are inverted, with the 6.5-inch driver being located above the tweeter in the cabinet. When paired with the front baffle, according to Focal, this has an impact on time alignment, but it also lowers the tweeter so that it is more ear-level when you are sitting in front of the Focal Kanta N°2.
Sound Quality
The Kanta is a brand-new speaker design from Focal that combines the most cutting-edge technologies. The variety of technologies is impressive, showing that Focal isn't content to rest on their impressive laurels. With technologies like TMD, IAL, IHL, NIC, and Power Flow, not to mention materials like beryllium, flax, HDP, and more, Focal is forging ahead and putting all of their resources into its core competencies.
The flax cones are brand-new, have a low mass, are extremely stiff, and have excellent damping properties. The delivery of the flax cones and drivers makes use of Focal's Neutral Induction Circuit (NIC) technology, which stabilises the magnetic field in the drivers and significantly lowers distortion, as well as Tuned Mass Damping (TMD) suspension technology. The flax cones work together in the midrange and bass areas to provide a warm, inviting sound.
Even though focal is well known for its speakers, the Kanta No2 offers superb audio overall quality, a powerful driver, and one of the best floorstanding speakers from focal.
If you'd like to learn more about the product.
Specifications
| | |
| --- | --- |
| Brand : | Focal |
| Model : | Focal Kanta N°2 |
| Type : | Floorstanding Speaker |
| Connectivity : | Wired |
| Recommended Amplifier Power: | 40 – 300 watt |
| Weight : | 88.2lbs ( 40kg ) |
| Dimensions : | 111.8×47.7×32.1cm |
Want to Know How to Choose the Perfect Solution for Your Audio System?
Conclusions
Without a doubt, the trickle-down technology adapted from Focal's flagship Utopia models helps the Focal Kanta No. 2. Although Rs 550,000 each piece may appear pricey, the value factor is actually pretty high when taking into account the performance. It has an upscale tone that is costly and polished and exudes assurance. The Kanta has a strong sound system that can fill most average-sized spaces with a wall of euphoric sounds. The Kanta can easily integrate into the most demanding interiors because to its contemporary, elegant appearance, faultless fit and finish, and several finish colour possibilities.