Epson's newest 4K Pro-UHD LCD projector promises to deliver excellent value. A maximum brightness of 3,000 nits, a contrast ratio of 100,000:1, and image sizes up to 500in are all claimed for the Epson EH- TW7100. In addition to its built-in 2 x 10W sound system, it also has a Bluetooth output for streaming music to additional speakers. All of the aforementioned, excluding the suggested 500in screen size, allude to the EH-intended TW7100's market. It is in fact referred to as a "family room" projector by Epson. So, is a cinematic performance still possible?
If used in its Eco mode, the lamp has an excellent rated life of 5,000 hours. That translates to almost one movie each day for seven years. Naturally, you'll utilize a brighter lamp mode if you're going to be playing HDR content (the EH-TW7100 can handle the HDR10 and HLG codecs – no projectors to date play HDR10+ or Dolby Vision), which will inevitably reduce the lamp life. It is a nice mix of serious and playful design. By projector standards for this price range, it has a somewhat large body, plenty of heat venting, two sizable speakers on either side of the rear-mounted connections, and a sizable lens that seems promising.
Our Verdict
Pricey, but the image is worth every penny, and the features will make your wishes come true.
Pros
Bright and sharp images
Built-in and wireless audio
Quiet in operation
Cons
Not true 4K
No voice control
Get an Immediate Inquiry Regarding the Product You Are Interested In.
Highlights
4K PRO-UHD1 for crisp, clear images: Watch native 4K and upscale non-4K content
Easy to set up and access content: Stream content by plugging devices into either of the two HDMI ports
Engaging big screen experience: Get the best out of movies, sports, and gaming
Watch a movie a day for seven years: 5,000 hours lamp life in Eco mode
High-quality and affordable: Flexible features that deliver a 4K experience at an affordable price
What's in the box?
Power Cord, VGA Cable, Remote Control and QSG
Price and Availability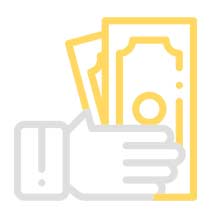 The Epson EH-TW7100 is available for just under ₹1,69,999. You can get more detailed information about the EH-TW7100 price in India and availability by consulting us.
---
Design
The white Epson EH-TW7100 projector has an appealing and curved shape. This implies that when put thereto, upside-down, it blends in well with most ceilings, but is less suitable for darkened theater venues where you would like everything to be black. Incorporating some features from semi-portable devices into the home theater, this design is more of an intermediate one.
For instance, it features two stereo speakers on the back. Although Epson claims that each of these is powered by 10 watts, it makes no reference of their size. They appear to be 75mm when viewed via the grilles. We always advise that a huge picture deserves at least a medium-sized sound, so only use these in very informal settings. If you're not using an AV receiver as normal, you can feed an external sound system using the 3.5mm analogue audio output. The built-in Bluetooth might also be used to transmit the signal.
Picture Quality
The EH-TW7100 will only partially wow you if you're fixated on the 4K HDR content that services like Netflix are pumping out. It's excellent workaround is its 4K pixel-shifting. No, it isn't quite as sharp as true 4K, but considering that nearly no one can afford a true 4K projector, that isn't really a big deal. At 80 inches, The Irishman on Netflix looked clear enough for us, and the additional detail (as compared to Full HD) added an extra layer of realism.
The EH-TW7100 can consume 4K HDR content from an Ultra HD Blu-ray player or from smart sticks like Chromecast, Amazon Fire TV Stick, Roku, and Now TV, and while it manages the increase in dynamic range nicely, it wasn't really designed for such fineness. Expect ultra-colorful, clear, crisp images from both dark and bright scenes when HDR is activated, but don't expect reference-quality HDR.
Want to Know How to Choose the Perfect Solution for Your Audio System?
Specifications
| | |
| --- | --- |
| Brand : | Epson |
| Model : | EH-TW7100 |
| Resolution : | 3840×2160 |
| Brightness : | 3,000 Lumen |
| Contrast Ratio : | 100,000 : 1 |
| Lamp Life : | 20000 |
| Dimensions : | 410 x 310 x 157 mm |
| Net Weight : | 6.9 kg |
Get an Immediate Inquiry Regarding the Product You Are Interested In.
Conclusion
The Epson EH-image TW7100's quality isn't cutting edge, so don't anticipate best-ever HDR, absolute top-draw detail, or even the best black levels. However, give it a varied diet, from Full HD to 4K, and it performs admirably on all fronts. The Epson EH-TW7100 appears to be a fantastic value alternative for the living room when combined with some impressive built-in speakers and the allure of Bluetooth music streaming to a soundbar.