The diminutive Dali Spektor 2 speakers pack a big punch for their size and price. Many listeners will find them to be an ideal listening option for a tiny location, despite the fact that they can easily become too loud to bother the neighbours. The bass end is impressive for a speaker of this size, and while they provide excellent clarity at moderate levels, they can shake the rafters without distorting when the volume is turned up.
The expanded surface areas of the 5.25-inch woofer and 25mm soft dome tweeter, according to DALI, contribute to the Spektor 2's tremendous volume capabilities. They also have a rather broad sound dispersion for speakers of this size. Put these on a stand and you'll get results.
Our Verdict
The Dali Spektor 2 speakers provide a stunning, ear-opening listening experience at a very reasonable price and provide excellent value and dependably pleasing sound.
Pros
Incredible Sound Quality
Dynamic yet balanced
Great bass response
Premium Build Quality
Great for music, movies & gaming
If you'd like to learn more about the product.
Highlights
The DALI SPEKTOR 2 has a greater inner volume hence provides more bass performance.
A Hi-Fi performance speaker that has spent many hours in the listening room developing the driver and crossover designs.
It is built to DALI's exacting standards for fundamental acoustic and electro-acoustic principles.
Developed and refined to provide excellent, clarity-driven realistic sound reproduction.
A 5 ¼ " woofer and a 25 mm soft dome tweeter are included.
Low-loss drivers are designed and handcrafted using a combination of low-mass paper cones and wood fiber reinforcing.
They're an incredible joy, sounding considerably better than their low price and little size would imply.
What's in the box?
Set of 2 units of Speakers, Rubber bumpers or spikes, and User Manual.
Price and Availability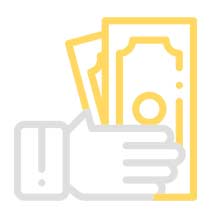 The Dali Spektor 2 is available for just under ₹29,900. You can get more detailed information about the Dali Spektor 2 current price and availability by consulting us.
---
Design
DALI crammed a lot of deliciousness into a 9.26-pound package. The 5.25-inch woofer is a fine paper, a low mass driver with quick response. They then inserted wood fibers inside the woofer to boost stiffness while also creating an uneven surface on the cone. This decreases surface resonances while increasing detail. This woofer alone is linear enough to function as a full-range driver. DALI, on the other hand, had different plans and included a one-inch soft dome tweeter made of an ultra-lightweight cloth that is roughly half the weight of the industry standard. Because the woofer and tweeter are both linear, the crossover is only required to low pass to the woofer and high pass to the tweeter and is not employed to smooth out the response curve.
Sound Quality
If the listening experience of the Spektor 2 could be summed up in one word, it would be 'precise.' If this is your first pair of 'real' speakers, you'll notice that everything is flawlessly balanced. After being exposed to a variety of genres, ranging from melodic trance to funky jazz and vocal-heavy ballads, everything simply sounds perfect.
You will never miss a phrase because of an overbearing bass drum or the muddying complexity of a lead guitar. The highs, mids, and lows are delivered in perfect harmony, and the more you listen, the more intricacies you'll notice.DALI has created a cheap speaker that does not sound like a budget speaker by using science, measurements, and rigorous listening. The SPEKTOR 2's impedance of 6 ohms makes it an ideal load for low-cost amplifiers.
Specifications
| | |
| --- | --- |
| Brand : | The Dali |
| Model : | Dali Spektor 2 |
| Speaker's Dimensions : | 292 x 170 x 238 mm |
| Weight : | 4.2 kg |
| Sensitivity : | 84.5 dB |
| Wattage : | 25 – 100 Watt |
| Impedance : | 6 Ohms |
| Frequency Range : | 54 – 26,000 Hz |
Conclusion
The DALI Spektor 2 speakers provide an exceptional listening experience at an affordable price. They're an excellent choice for anybody wishing to take their initial steps into hi-fi audio, as well as anyone with discriminating ears who need supplementary speakers in an office or bedroom. With the SPEKTOR range of speakers, DALI made a pledge to offer true high-end sound to the public. The SPEKTOR 2 bookshelf speakers were a success. They are nothing short of incredible value.