Although being marketed as an entry-level series, the whole AX series combines the award-winning CX and EDGE audio series' award-winning design and cutting-edge technologies. It offers the "Great British Sound" that Cambridge Audio is committed to promoting using its 50 years of professional engineering experience in Hi-Fi audio production. This authentic, unadulterated audio experience accurately reflects the producer's goals. Additionally, they more faithfully reproduce the recordings made in the original studio. The AX series includes two CD players, two integrated amplifiers, and two stereo post-amplifiers. I wish to assess the Cambridge Audio AXR100 this time.
The top model in the AX series is the AXR100. It builds on the AXR85 model and boosts the power output to 100W while adding digital inputs (two optical fibres and one coaxial). It is ideal for customers to connect to a small living room theatre since it has a dedicated subwoofer output port to enhance the bass effect.
Our Verdict
The stereo receiver from Cambridge Audio is straightforward, yet it has a great amplifier, a reliable DAC, and a helpful FM tuner.
Pros
Fine amplifier power and sonics
Subwoofer output
Full-sized, full-function remote control
Bluetooth streaming
Cons
No USB type-B input for computer connection
No onboard Wi-Fi
Limited ergonomics
Get an Immediate Inquiry Regarding the Product You Are Interested In.
Highlights
Toroidal transformer ensures clean, dynamic sound
Built-in bluetooth® for wireless music listening with compatible smartphones, tablets and computers
Plays high-resolution digital music files (pcm files up to 24-bit/192khz)
30 am/fm station presets (us and european tuning)
Front-panel a/b switching for two pairs of speakers
Brushed aluminum front panel
Remote control included
What's in the box?
Stereo receiver, 6′ AC power cord, Remote control (AXR85/AXR100), 2 "AAA" batteries, FM-coax connector, FM wire antenna, AM loop antenna, Quick Start Guide and Important Safety Instructions.
Price and Availability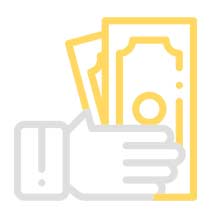 The Cambridge Audio AXR100 is available for just under ₹72,000. You can get more detailed information about the AXR100 current price and availability by consulting us.
---
Design
The AX series, a new line from Cambridge Audio, includes the AXR 85 and AXR 100. Their long-running and well-respected Topaz series of equipment is replaced by AX. Cambridge Audio decided it was time to update their entry-level models with some of the amazing technology they developed when creating the new CX and Edge line ups in light of recent arrivals in the model ranges above Topaz from Edge and CX.
With the exception of the AXR100's digital input selection buttons, the AXR85 and AXR100 appear to be nearly identical. Both have an extremely minimalistic appearance thanks to their brushed metal front panels with rounded corners. We enjoy the aesthetic that Cambridge Audio carried over to its new CX line. The front of the device has a curving component that helps isolate it from outside vibrations while also giving the impression that it is floating on the shelf. The buttons and attractive volume knob all have a really robust feel.
Sound Quality
The AXR 100 is a great product for the money, in my opinion. I'm going to start advising a lot of people about it from this point forward. There are primarily two causes. The first is that it has adequate electricity. Although it isn't a powerful machine, I believe it will drive the majority of typical speakers in the majority of listening spaces with respectable levels. I believe it will be something that most people will like.
Sound quality will be the second factor. This unit seems good to me because it isn't overbearing; rather, it is the exact opposite of that. This instrument has a calm, relaxed sound. It simply makes listening to music joyful, which is the whole idea of this whole thing in the first place. It has this warm and rich sound.
Want to Know How to Choose the Perfect Solution for Your Audio System?
Specifications
| | |
| --- | --- |
| Brand : | Cambridge Audio |
| Model : | AXR100 |
| Dimensions : | 110 x 430 x 340mm (4.3 x 16.9 x 13.4") |
| Weight : | 8.1kg (17.8lbs) |
| Power Output : | 100 watts (into 8Ω)/td> |
| Frequency Response : | 5Hz – 50kHz |
| Max Power Consumption : | 550W |
FAQ's
Does Cambridge Audio AXR100 has a good sound quality?
The Cambridge Audio AXR100 is a high-end stereo receiver, and it is generally considered to have a very good sound quality. It is equipped with a high-performance digital-to-analog converter (DAC) that can decode high-resolution audio files, and it features a Class A/B amplifier that provides a powerful and detailed sound. Additionally, it has a very low distortion and noise floor that helps to deliver a clean and accurate sound reproduction.
It has a wide range of connectivity options like Bluetooth, Airplay 2, Spotify Connect, Tidal, and others that allows you to stream music from multiple sources.
How it is good for home theater?
One benefit of using the AXR100 in a home theater system is its high-performance digital-to-analog converter (DAC) that can decode high-resolution audio files, which can result in a more detailed and immersive sound experience. Additionally, its Class A/B amplifier provides a powerful and detailed sound, which can enhance the overall audio experience in a home theater setting.
However, it is important to note that the Cambridge Audio AXR100 is not a traditional home theater receiver and it doesn't have the full range of features that are typically found in home theater receivers. It doesn't have a built-in multi-channel amplifier and it doesn't support advanced surround sound formats like Dolby Atmos or DTS:X. It also doesn't have the same level of flexibility for connecting and configuring multiple speakers in a home theater system.
Is Cambridge Audio AXR100 expensive?
The cost of the Cambridge Audio AXR100 can be considered as expensive, compared to some other stereo receivers available in the market, but it also depends on the specific region you are located and the availability. It is a high-end stereo receiver and it is positioned as a premium product in the market. It has many advanced features and high-quality components that make it a premium option in its category.
It is important to note that when it comes to audio equipment, the cost can often be directly related to the quality of components and the level of performance. The Cambridge Audio AXR100 uses high-quality components and advanced technologies which results in a high-performance stereo receiver and that's why it is considered as a premium product and it has a corresponding price point.
Get an Immediate Inquiry Regarding the Product You Are Interested In.
Conclusion
This amplifier should be taken into consideration if you need something that can easily drive speakers in larger spaces. A wireless streaming option and the extensive feature list of analogue and digital inputs add cream to an already delicious proposal. However, as always, the only way to be sure is to hear something for yourself. Many folks who are just discovering the pleasures of having their music sound great on a better system will be looking at components in the AXR85 and AXR100 price range. You really don't need to look any further if great sound is on your list of priorities.