Not just another speaker range, though. Every new 800 Series Diamond generation represents a turning point for Bowers & Wilkins. The most cutting-edge line of loudspeakers B&W is capable of producing is the gold standard, the icon. Theater systems based on the smaller 803 D4 or 804 D4 are ideal candidates for the HTM82 D4 center channel speaker. A seamless and cogent listening experience will be provided by its more smaller midrange drive unit, which is perfectly suited to match those of its siblings.
Our Verdict
The perfect center channel speaker for multichannel audio systems
Pros
The grilles can be a tricky fit
Cons
Not all rooms are suited for such deep bass.
Get an Immediate Inquiry Regarding the Product You Are Interested In.
Highlights
Diamond tweeter
Solid body Tweeter-on-Top
Continuum cone FST™
Anti-Resonance plug
Biomimetic Suspension
Matrix™
Aerofoil cone bass units
Flowport™
What's in the box?
Center channel speaker, foam plug, 2 Self-adhesive rubber feet, 1 Jumper-straps (pre-installed), Manual, Warranty Information and Bowers & Wilkins brochure
Price and Availability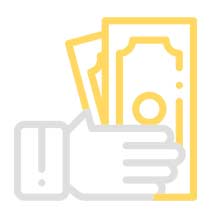 The Bowers & Wilkins HTM82 D4 Center Channel Speakeris available for just under ₹950,000. You can get more detailed information about the HTM82 D4 Center Channel Speaker price in India and availability by consulting us.
---
Design
Although the new HTM82 D4 is B&W's smallest center-channel speaker, it has many of the same architectural elements as its bigger brothers, such as the Reverse Wrap cabinet and MatrixTM bracing. The combination of the two technologies produces a speaker that is more acoustically effective, quieter, and has higher sound quality than ever.
Sound Quality
The specialized midrange cone of the HTM82 D4 employs three crucial Bowers & Wilkins technologies: the Continuum cone, Biomimetic Suspension, and midrange decoupling, the latter of which ensures minimal interference from the bass drivers' functioning. Outstanding clarity is the outcome.
Want to Know How to Choose the Perfect Solution for Your Audio System?
Specifications
Brand :
Bowers & Wilkins
Model :
HTM82 D4
Enclosure Type :
3-way vented-box system
Drive Units :
1x ø25mm (1in) diamond dome high-frequency
1x ø130mm (5in) Continuum cone FST midrange
2x ø165mm (6.5in) Aerofoil cone bass units
Frequency Range :
33Hz to 35kHz
Dimensions :
289mm x 715mm x 369mm (WxHxD)
Net Weight :
25.15kg
Get an Immediate Inquiry Regarding the Product You Are Interested In.
Conclusion
There is one more thing that needs to be spoken. For most people, ₹950,000 is a large sum of money to spend on audio. However, that kind of investment won't get you to the middle of many manufacturers' product lines in the realm of high-end loudspeakers. Actually, the Bowers & Wilkins HTM82 D4 are a fantastic value. For your money, you get a speaker that has been in the works for more than 40 years, a flagship transducer with a history of constant, incremental refinement. An absolute classic.